NETWORKING SESSION: THE 60-SECOND PITCH
Sponsored by Wyndham Vacation Resorts Asia Pacific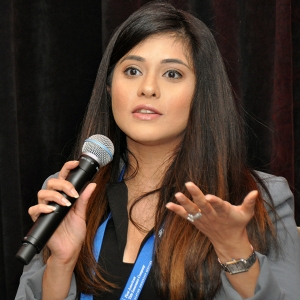 Kicking off the most innovative networking event in the industry, GNEX introduces a new way for developers and vendors to get to know each other right at the start of the conference.
The audience will be introduced to a pre-determined collection of resort development executives, and then listen to quick-fire 60-second product and service pitches from selected vendors. The selected vendors have just a minute to grab the attention of their highest value prospects at the event (and the rest of the audience), and the resort developers get to quickly and easily learn about the latest and greatest products and services available to them in a condensed time-frame, leaving them to arrange one-on-one meetings with just those that interest them most, thereby making best use of their time at the event.
Check out more of the schedule at https://gnexconference.com/schedule
---
About GNEX Conference
The Global Networking Experience, more commonly known as GNEX Conference is getting ready for its 8th year of bringing together senior level executives from the hotel and resort industry – and what an event this one will be!
Known for its high quality venues and social events, this latest conference will be the most impressive yet. The event will be held onboard the world's first mega-yacht venue, docked in Miami, Florida. The $40 million SeaFair Grand Luxe is one of the largest private yachts in America at 228ft long and boasts more than 22,000 square feet of meeting space.
GNEX offers unrivaled access to top level executives that span all areas of the hotel and resort industry. Join an expected 125+ companies including: Resort Developers, Hoteliers, Resort Management Companies, Financiers, Investors, Legal Firms, Technology Providers, Exchange Companies, Rental & Resale Companies, Construction & Renovation Companies, Trade Associations, Online Travel Agencies, Travel Clubs, Vacation Rental Platforms, Sales & Marketing Companies, Consultancy Firms and much more.
To register to attend, visit https://gnexconference.com/register