GUEST SPEAKER: DENISE JACOBSON, SR. MANAGER, ANALYTICS, REPORTING & DATA GOVERNANCE, TOYOTA MOTOR NORTH AMERICA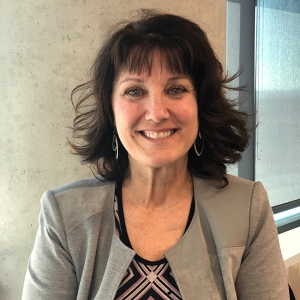 LET'S GO PLACES… IMPROVING THE CUSTOMER EXPERIENCE THROUGH DATA INSIGHTS
Takes notes on how to improve your customer engagement from the largest automotive company, and overall fifth largest company in the world – Toyota.
Denise Jacobson will discuss how the automotive giant collects and translates rich customer data and candid feedback into actionable insights that make corporate headquarters and dealerships aware of rejecters and defectors and the reasons behind it.
The session will review how an effective customer engagement strategy can help access untapped revenue, and avoid money being wasted on the wrong marketing and product development, plus some of the steps taken to ensure quality customer data and the implications of absorbing useless or inaccurate data.
Additionally, Denise will share a "sneak peak" at some of Toyota's upcoming plans to improve the customer experience by engaging the customer in a manner that is customer-centric, and the impact when team members are encouraged to support and demonstrate the philosophies of "challenging the status quo" and "think differently".
Check out more of the schedule at https://gnexconference.com/schedule
---
About GNEX Conference
The Global Networking Experience, more commonly known as GNEX Conference is getting ready for its 8th year of bringing together senior level executives from the hotel and resort industry – and what an event this one will be!
Known for its high quality venues and social events, this latest conference will be the most impressive yet. The event will be held onboard the world's first mega-yacht venue, docked in Miami, Florida. The $40 million SeaFair Grand Luxe is one of the largest private yachts in America at 228ft long and boasts more than 22,000 square feet of meeting space.
GNEX offers unrivaled access to top level executives that span all areas of the hotel and resort industry. Join an expected 125+ companies including: Resort Developers, Hoteliers, Resort Management Companies, Financiers, Investors, Legal Firms, Technology Providers, Exchange Companies, Rental & Resale Companies, Construction & Renovation Companies, Trade Associations, Online Travel Agencies, Travel Clubs, Vacation Rental Platforms, Sales & Marketing Companies, Consultancy Firms and much more.
To register to attend, visit https://gnexconference.com/register