GUEST SPEAKER: WILL BLACKMON, NFL PLAYER
THE ART OF RESILIENCY – SETBACKS, OBSTACLES & TRAGEDY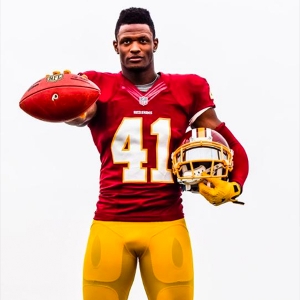 Sharing his rollercoaster story, Will Blackmon candidly describes the importance of resilience, through every peak and trough, no matter what the obstacles. Will Blackmon, currently a free agent, has already played 10 seasons in the NFL, formerly for the Washington Redskins, Seattle Seahawks, Jacksonville Jaguars and Arizona Rattlers. Earlier in his career, he played college football for the Boston College Eagles, and was drafted in the fourth round of the 2006 NFL Draft by the Green Bay Packers.He also won a Super Bowl ring when playing for the New York Giants after defeating the New England Patriots in Super Bowl XLVI.
Check out more of the schedule at https://gnexconference.com/schedule
---
About GNEX Conference
The Global Networking Experience, more commonly known as GNEX Conference is getting ready for its 8th year of bringing together senior level executives from the hotel and resort industry – and what an event this one will be!
Known for its high quality venues and social events, this latest conference will be the most impressive yet. The event will be held onboard the world's first mega-yacht venue, docked in Miami, Florida. The $40 million SeaFair Grand Luxe is one of the largest private yachts in America at 228ft long and boasts more than 22,000 square feet of meeting space.
GNEX offers unrivaled access to top level executives that span all areas of the hotel and resort industry. Join an expected 125+ companies including: Resort Developers, Hoteliers, Resort Management Companies, Financiers, Investors, Legal Firms, Technology Providers, Exchange Companies, Rental & Resale Companies, Construction & Renovation Companies, Trade Associations, Online Travel Agencies, Travel Clubs, Vacation Rental Platforms, Sales & Marketing Companies, Consultancy Firms and much more.
To register to attend, visit https://gnexconference.com/register