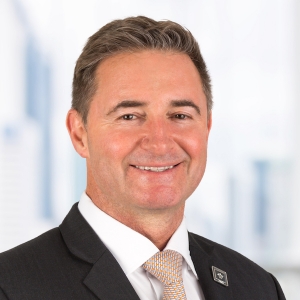 Wyndham Destinations Asia Pacific has confirmed it will be a Bronze Sponsor for GNEX 2019, which will be held at Baha Mar, Nassau, the Bahamas, from February 24-27, 2019. This marks the resort group's eighth year sponsoring the most exclusive conference in the vacation ownership industry.
Since 2011, GNEX has united high-level executives from the hospitality, leisure, and vacation ownership industries to partake in several days of networking and social events in a relaxed atmosphere. For 2019, GNEX will return to the location of its first conference: the Bahamas. However, this time it will be held at the new luxury resort of Baha Mar. This multi-billion-dollar beachfront resort complex is home to three high-end hotels (Grand Hyatt, SLS, and Rosewood), a 30,000-sq. ft. spa, 100,000-sq.ft. convention center, world-class shopping, fine dining, a golf course designed by golf legend, Jack Nicklaus, and the largest casino in the Caribbean.
Wyndham Destinations Asia Pacific (formerly Wyndham Vacation Resorts Asia Pacific) is part of Wyndham Destinations, the world's leading vacation ownership, exchange and rental company. Wyndham Destinations has three business units: Wyndham Vacation Clubs, RCI Exchanges and Wyndham Vacation Rentals.
"Our Asia Pacific team is proud to once again support one of the leading annual conferences for the vacation ownership industry, GNEX," said Barry Robinson, President and Managing Director, International Operations, Wyndham Vacation Clubs. "GNEX always provides a wealth of valuable information and analysis for vacation ownership businesses and unrivalled opportunities to forge new connections within the industry. We look forward to the 2019 GNEX conference and anticipate that it will be the best so far."
The largest vacation ownership development operation outside North America, Wyndham Destinations Asia Pacific successfully markets and sells vacation ownership interests across a network of 32 vacation ownership resorts throughout Australia, New Zealand, Fiji, Indonesia, Thailand and Hawaii in the US. The company, headquartered on the Gold Coast in Australia, serves more than 57,000 vacation owners.
"We are so appreciative of Wyndham Destinations Asia Pacific for its continued support over the past eight years, and always enjoy Barry Robinson's participation in the event," said Paul Mattimoe, President & CEO, Perspective Group; hosts of GNEX Conference.
In addition to the stunning location, GNEX 2019 will mark the return of the conference's most popular session format; X-Talks. Similar to TED Talks, X-Talks are short, informative, speaker sessions lasting only 10 minutes. These sessions will feature some of the most influential players in the hospitality industry. GNEX will also have informal networking breaks, a golf tournament, charity auctions, and social events that range from a private island day to extravagant evening parties that are some of the very best of any industry conference.
For more information and to register for the event visit gnexconference.com/register
To request a sponsorship brochure, visit gnexconference.com/sponsorship
About GNEX Conference
With a new destination every year, a heavy focus on networking, high-quality events, and innovative format, GNEX Conferences attract senior-level executives from more than 130+ companies across the globe. The conference brings together a unique mix of attendees from traditionally separated segments of the hospitality industry, enabling you to network with companies that specialize in Hotels, Vacation Ownership, Resort Real Estate, Vacation Rentals, OTAs, Travel Agencies & Travel Clubs, plus all the vendors that supply them, including Resort Management, Sales & Marketing, Legal & Financial, Construction & Renovation, Technology, HR & Training and more… For more details on our next event at Baha Mar Bahamas, visit https://gnexconference.com
About Wyndham Destinations
Wyndham Destinations Asia Pacific develops, markets and sells vacation ownership interests across a network of 32 vacation ownership resorts in the Asia Pacific region, serving more than 57,000 owners in the WorldMark South Pacific Club. It also manages a collection of hotel and resort properties and mixed-use timeshare and hotel developments in the Asia Pacific region. Its corporate office is located on the Gold Coast, Queensland, Australia and it employs more than 2,000 staff throughout the South Pacific. Visit www.wyndhamAP.com for more information.