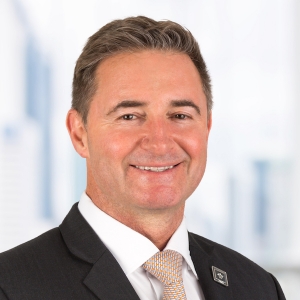 Wyndham Destinations Asia Pacific has confirmed that it will be a Silver Sponsor for next year's Global Networking Experience (GNEX) Conference, which will be held in Las Vegas at the Bellagio Hotel and Casino from February 18-21, 2020.
For 10 years, GNEX has united innovators, executives, and high-level talent in the vacation ownership, leisure, and hospitality industries. Since 2011, GNEX has held its annual conference in world-class locations such as Miami, and the Baha Mar Resort in the Bahamas. To celebrate its 10th anniversary, GNEX 2020 will call the Bellagio Hotel and Casino its home.
"It has never been a more exciting time to be in the vacation ownership industry, and this year's GNEX conference promises to reflect just that, with its innovative format, great networking opportunities and high-quality events. The conference brings together a unique mix of companies and attendees from all over the globe and, now in its tenth year, is shaping up to be the largest in the event's history. Wyndham Destinations Asia Pacific is proud to support this important industry conference once again," said Barry Robinson, President and Managing Director International Operations, Wyndham Vacation Clubs.
Wyndham Destinations Asia Pacific markets and sells vacation ownership interests across a network of 69 resort properties throughout Australia, New Zealand, Fiji, Indonesia, Thailand, Europe, Japan and Hawaii in the US. The company is headquartered in Singapore, serves more than 71,000 vacation owners and is the largest vacation ownership development operation outside of the United States.
"We are delighted to once again have the support of such a prominent industry leader; one who contributes to our global audience and brings with them experience and ideas from multiple markets around the world." Says Paul Mattimoe, President & CEO, Perspective Group.
GNEX 2020 will mark the return of its popular speaker format, X-Talks, which debuted in 2018 and the 60-Second Pitch. In addition to these popular events, GNEX announced two new conference programs: Expo LIVE! and The Boardroom. Expo Live! Will feature select sponsors and exhibitors the opportunity to present their products and services to attendees on the main stage and The Boardroom will bring together vacation ownership industry titans to raise questions, debate, and discuss current hot topics in the industry.
Confirmed sponsors include: Holiday Systems International, INTUITION Brand Marketing, Walltopia USA, Light, Resort Management Services, Wyndham Destinations, Access Development, SPI Software, Jim Madrid, My Travel Club, The Registry Collection, Asociación Mexicana de Desarrolladores Turísticos (AMDETUR), Association of Vacation Owners (AVO), Cooperative Association of Resort Exchangers (C.A.R.E.), Canadian Vacation Ownership Association (CVOA), ARDA Developments Magazine.
For more information on GNEX 2020 visit https://gnexconference.com
For information on Sponsorship Opportunities visit https://gnexconference.com/sponsorship
About Wyndham Vacation Resorts Asia Pacific
Wyndham Vacation Resorts Asia Pacific develops, markets and sells Vacation Ownership interests in a network of 28 Vacation Ownership resorts in the Asia Pacific region and serves more than 55,000 Vacation Owners throughout Australia, New Zealand, Fiji and Thailand in the WorldMark South Pacific Club by Wyndham. Wyndham Vacation Resorts Asia Pacific is a division of Wyndham Vacation Ownership, part of Wyndham Worldwide. The Asia Pacific corporate office is located on the Gold Coast, Queensland, Australia and employs more than 2,000 staff throughout the South Pacific. Visit www.wyndhamAP.com for more information.
About GNEX Conference
With a new destination every year, a heavy focus on networking, high-quality events, and innovative format, GNEX Conferences attract senior-level executives from more than 130+ companies across the globe. The conference brings together a unique mix of attendees from traditionally separated segments of the hospitality industry, enabling you to network with companies that specialize in Hotels, Vacation Ownership, Resort Real Estate, Vacation Rentals, OTAs, Travel Agencies & Travel Clubs, plus all the vendors that supply them, including Resort Management, Sales & Marketing, Legal & Financial, Construction & Renovation, Technology, HR & Training and more… For more details on our next event in Las Vegas at the Bellagio Hotel and Casino visit https://gnexconference.com