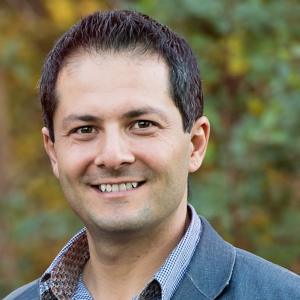 Walltopia, the world's leading manufacturer of climbing walls will be a silver sponsor for next year's Global Networking Experience (GNEX) Conference, which will be held at Baha Mar, Nassau, the Bahamas from February 24-27, 2019.
Since its first conference in 2011, GNEX has attracted high-level executives and innovators in the hospitality, leisure, and vacation ownership industries. For 2019, GNEX will be celebrating its roots by returning to the Bahamas where it held its first conference. This time, however, GNEX's venue will be the new luxury resort of Baha Mar. This $4.2 billion beachfront resort complex includes the largest casino in the Caribbean, three luxury hotels (Grand Hyatt, SLS, and Rosewood), a 30,000-sq. ft. spa, 100,000-sq.ft. convention center, high-end shopping, fine dining, and a golf course designed by golf legend, Jack Nicklaus.
"Walltopia is very happy to return as a sponsor in the 9th GNEX Conference and share ideas with experts from the hotel and resort industry that shape the future. We are honored to become part of the evolution and talk some more in particular about entertainment and how it successfully evolves into Active Entertainment that brings added value, unique experiences and returning visitors to any venue," says Ivaylo Sotirov, CEO, Walltopia Adventure USA
Headquartered in Sofia, Bulgaria, Walltopia has been designing and manufacturing climbing walls and Active Entertainment products since 1998 and has completed more than 1800 projects in 76 countries. For twenty years, Walltopia has been updating its portfolio to include other innovative products in the ever-growing active entertainment sector including Ropetopia; intuitively designed ropes courses, Rollglider – an aerial ride that combines hang gliding with flying, Walltopia Caves – artificial caves with realistic rock work and the company's latest addition, the Ninja Course. Walltopia also runs the sub-brand Funtopia, a youth-oriented gym with locations worldwide. The latest major project of the company is the Walltopia Adventure Hub – a massive entertainment station that combines all Active Entertainment attractions into one big attraction.
"We are delighted to welcome Walltopia back as a Silver Sponsor! Their innovative designs and approach to entertainment spaces is inspiring to our resort developer centric audience who are always looking for more ways to engage and attract customers." Says Paul Mattimoe, President & CEO, Perspective Group; hosts of GNEX Conference.
While attending and sponsoring GNEX 2018 in Miami, Florida onboard the SeaFair Grand Luxe megayacht venue, Walltopia sponsored the popular Speed Networking event, and Ivaylo Sotirov, CEO of Walltopia Active Entertainment USA gave an X-Talk about how active entertainment increases revenue in the hospitality sector. Introduced last year, X-Talks are 10-minute solo speaker sessions given by experts in a wide-range of industries. X-Talks will return for GNEX 2019 along with educational sessions, networking breaks, charity auctions, and GNEX's impressive evening programming and parties.
For more information and to register for the event, visiting https://gnexconference.com/register
About Walltopia
Founded in 1998 in Bulgaria, Walltopia is now one of the world's foremost manufacturers of artificial climbing structures and Active Entertainment products, operating on 6 continents through offices in the USA, UK, Canada, Germany, Austria, Russia, Dubai and Asia Pacific and exporting to more than 70 countries around the globe. Innovation continues to be a driving force, offering consumers the largest range of climbing wall surfaces available, but also provides complete solutions for Active Entertainment through expert building and staff training. With over 800 employees, Walltopia is the world leader in the climbing wall industry.
About GNEX Conference
With a new destination every year, a heavy focus on networking, high-quality events, and innovative format, GNEX Conferences attract senior-level executives from more than 130+ companies across the globe. The conference brings together a unique mix of attendees from traditionally separated segments of the hospitality industry, enabling you to network with companies that specialize in Hotels, Vacation Ownership, Resort Real Estate, Vacation Rentals, OTAs, Travel Agencies & Travel Clubs, plus all the vendors that supply them, including Resort Management, Sales & Marketing, Legal & Financial, Construction & Renovation, Technology, HR & Training and more… For more details on our next event in Baha Mar, the Bahamas visit https://gnexconference.com