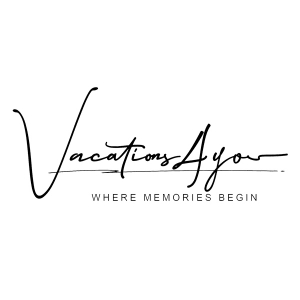 Vacations 4 You, a private membership travel club has been confirmed as the latest sponsor for the upcoming GNEX 2021 Conference. The "in person" vacation ownership industry event will be held in Miami, FL at the luxurious beachfront Eden Roc / Nobu Hotel from May 17-19, 2021.
Based in Nashville, Tennessee, Vacations 4 You offers its members access to wholesale pricing through an easy-to-use travel platform, including a lowest rate guarantee and a reward points program based on purchases, generating over 600 new members in the last 18 months.
As a Silver Sponsor, Vacations 4 You will be the featured sponsor of the Networking Breakfast that kick-starts the main day of the conference. Attendees will enjoy time to meet and enjoy a full buffet breakfast in the Spa Garden at the Eden Roc / Nobu Hotel ahead of a busy schedule of informative and interactive sessions.
"We are excited for the opportunity to sponsor such an amazing event! There has never been a more significant time in our history than for industry professionals to rally around one another! Success takes a village, and we are excited to stand together on the forefront to continue revolutionizing the travel industry for generations to come!" Says Greg Minor, Chief Executive Officer, Vacations 4 You.
During the conference, Greg Minor will also deliver an X-TALK presentation that details how Vacations 4 You adapted their marketing strategy when the Pandemic hit by leveraging social media to not only survive, but to thrive in his talk entitled, "Closing the Social Distance through Social Media."
The Global Networking Experience (GNEX Conference) produced by Perspective Group attracts senior-level executives and influencers in the vacation ownership and wider hospitality and leisure industries.
Known for its unique format and innovative approach to fostering business relationships between attendees, GNEX has once again re-imagined itself in order to bring the industry back together again "in person" after such a disruptive time. The organizers have secured extended indoor and outdoor space and adapted the schedule and session formats to ensure a safe and comfortable environment, including temperature checks, face masks and personal hand sanitizers for all attendees, in addition to the hotel's own safety protocols.
"We look forward to welcoming the team at Vacations 4 You to GNEX 2021 and sharing their success story with our audience, which in turn may spark new ideas and business relationships." Says Paul Mattimoe, President & CEO, Perspective Group.
GNEX 2021 puts the acquisition of new business at the top of its priorities. Attendees are rewarded with unique session formats and interactive networking events that are created especially for the GNEX Conference, and unrivaled access to top level executives that span all areas of the hotel and resort industry including: Resort Developers, Hoteliers, Resort Management Companies, Financiers, Investors, Legal Firms, Technology Providers, Exchange Companies, Rental & Resale Companies, Construction & Renovation Companies, Trade Associations, Online Travel Agencies, Travel Clubs, Vacation Rental Platforms, Sales & Marketing Companies, Consultancy Firms and much more.
For more information on GNEX 2021 visit https://gnexconference.com
Sponsors include: arrivia, Equiant, INTUITION Brand Marketing, Light, SPI Software, Vacations 4 You, Vacation SafeGuard, Jim Madrid, RCI, Asociación de Complejos Vacacionales y Turísticos, A.C. (ACOTUR), Cooperative Association of Resort Exchangers (C.A.R.E.), Canadian Vacation Ownership Association (CVOA), Send Me On Vacation.
For information on Sponsorship Opportunities visit https://gnexconference.com/sponsorship
About Vacations 4 You
Vacations 4 You is a membership-based wholesale travel club that specializes in quality vacations for a reasonable and responsible price. With a lowest price guarantee, generous rewards program and trip protection and emergency assistance included in the package, members can choose from a world of vacations through a single provider. For more information visit https://www.v4unashville.com/
About GNEX Conference
With a new destination every year, a heavy focus on networking, high-quality events, and innovative format, GNEX Conferences attract senior-level executives from more than 100+ companies across the globe. The conference brings together a unique mix of attendees from traditionally separated segments of the hospitality industry, enabling you to network with companies that specialize in Hotels, Vacation Ownership, Resort Real Estate, Vacation Rentals, OTAs, Travel Agencies & Travel Clubs, plus all the vendors that supply them, including Resort Management, Sales & Marketing, Legal & Financial, Construction & Renovation, Technology, HR & Training and more… For more details on our next event in Miami at the Eden Roc / Nobu Hotel on Miami Beach visit https://gnexconference.com