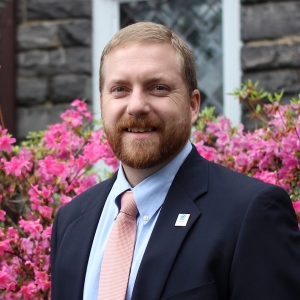 VacationCondos.com, a leading vacation rental property provider, has confirmed as a Silver sponsor for GNEX 2018, which will be held in Miami, F.L. on February 26-28, 2018.
Since 2011, the Global Networking Experience (GNEX) has been considered one of the most innovative vacation ownership, hotel and resort gatherings in the industry. GNEX has attracted senior-level executives and hospitality business leaders to its networking focused conferences and has seen consecutive year on year growth.
GNEX 2018 will be held onboard the stunning $40 million, 228ft SeaFair Grand Luxe, the world's first mega-yacht event venue. This impressive vessel has over 22,000 square feet of meeting space and has recently finished a $10 million renovation project. Discount accommodations are available at the iconic Intercontinental Miami.
VacationCondos.com, is a North Carolina-based online rental provider that excels at servicing and connecting timeshare owners and vacationers looking for their next resort accommodations. VacationCondos.com assists resort and hotel partners with unused inventory by distributing it to its member base of timeshare owners and renters as well as via online booking agents, to maximize resort revenue.
"VacationCondos.com is extremely honored to be able to sponsor such a wonderful conference for our 5th year in row.  We look forward to this innovative event each year to catch up with industry partners as well as forge new business relationships.  GNEX is one of our favorite events because it is as much fun as it is informative.  We can't wait to see everyone in February to share what's new with our company as well as learn what news and trends are occurring in the ever-changing vacationing landscape."  -Kevin Wray- Director of Operations
As a Silver Sponsor, VacationCondos.com will stand out with logo branding on the conference pads and pens that are provided for all delegates onboard the mega-yacht plus verbal and visual recognition throughout the event and a variety of other benefits.
"This will be the 5th year that VacationCondos.com has supported our GNEX Conference platform and we are delighted to have them participate again." Says Paul Mattimoe, President and CEO, Perspective Group. "Many companies are looking to move additional inventory and boost occupancy, and VacationCondos.com offers a technologically advanced solution along with significant reach to assist resort developers, management companies, HOAs and travel clubs with their inventory needs – a perfect fit for our GNEX audience."
After 7 years of introducing innovative sessions that have regularly been incorporated into other conferences, GNEX 2018 sees a re-imagining of the conference format once again and is set to be the most exciting and compelling year yet.
Even more networking opportunities will be provided – from new ways to bring together resort developers and operators with the leading vendors to forge new business through innovative networking sessions and events, to more social events, and extended networking breaks in the always open networking lounge that spans the entire lower deck of the yacht.
Additionally, GNEX 2018 with introduce "X-TALKS". These are short, high impact 10-minute solo presentations on a variety of industry topics, plus company and personal development. Plus external guest speakers include Will Blackmon, NFL Player and Denise Jacobson, Senior Manager, Analytics, Reporting & Data Governance, Toyota Motor Sales USA.
Signature Sponsors for the event are:  Holiday Systems International and INTUITION Brand Marketing. Additional sponsors and supporters include: Send Me On Vacation, VacationCondos.com, Walltopia, Resort Management Services, Resort Travel & Xchange, Wyndham Vacation Resorts Asia Pacific, Access Development, Concord, Cyria Group, Vacation SafeGuard, American Resort Development Association, Canadian Vacation Ownership Association, Cooperative Association of Resort Exchangers, National Timeshare Owners Association.
For more information and to register for the event, visiting https://gnexconference.com/register
To request a sponsorship brochure, visit https://gnexconference.com/sponsorship
About VacationCondos.com
VacationCondos.com was initially developed as a rental program for timeshare owners, resort and hotel owners, and HOAs. Since its start in 2007, the list of services offered has grown exponentially. From empty and unused inventory to delinquent and owner inventory, VacationCondos.com online booking partners, core database of 100,000 owners per year, and online travel portal have assisted numerous owners and HOAs to fill their inventory and help their bottom line. VacationCondos.com is located in Asheville, North Carolina, and can be contacted at (855) 826-6361 or info@vacationcondos.com.
About GNEX Conference
With a new destination every year, a heavy focus on networking, high-quality events, and innovative format, GNEX Conferences attract senior-level executives from more than 130+ companies across the globe. The conference brings together a unique mix of attendees from traditionally separated segments of the hospitality industry, enabling you to network with companies that specialize in Hotels, Vacation Ownership, Resort Real Estate, Vacation Rentals, OTAs, Travel Agencies & Travel Clubs, plus all the vendors that supply them, including Resort Management, Sales & Marketing, Legal & Financial, Construction & Renovation, Technology, HR & Training and more… For more details on our next event onboard the world's first mega-yacht event venue in Miami, visit https://gnexconference.com