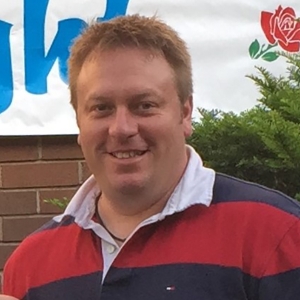 Vacation SafeGuard Limited (VSL); a Canadian-based company that offers a unique Buy-Back Program to Vacation Clubs and Resort Developers has confirmed as a Supporting Sponsor for GNEX 2018, which will be held in Miami, F.L. on February 26-28, 2018.
Considered one of the biggest events in the vacation ownership industry, The Global Networking Experience (GNEX), has been attracting senior-level vacation industry professionals to stunning locations since 2011. For 2018, GNEX swaps it's luxury hotel venue format for the world's first mega-yacht event venue; the $40 million, 228ft SeaFair Grand Luxe, docked outside the Intercontinental Miami.
Headquartered in Toronto, Ontario, Vacation SafeGuard's directors and founders have over 50 years of experience in the vacation ownership, property development, sales, marketing, and structured finance industries. Vacation SafeGuard offers the industry's only insurance backed, and guaranteed, Buy Back Program to new and existing owners allowing participants to recover 100% of their original purchase price, and providing clients with an exciting and efficient sales tools.
 "Vacation SafeGuard is honored to be able to sponsor at this year's conference.  We look forward to this innovative event each year, as it is unique in design, and enables us to rub shoulders with the industry leaders, strike up new partnerships, and catch up with old friends.  GNEX has consistently been our favorite event because of how unique it is, bringing everyone together in a fun relaxed way. We are excited to see everyone to share the exciting news about our company, and find out what is happening with everyone else in this amazing industry. – Duane Lee COO
As a Supporting Sponsor, VSL will receive visual and herbal brand recognition throughout the two-and-a-half-day event, providing them with enhanced visibility to the expected 125+ companies in attendance.
"We are delighted to welcome Vacation SafeGuard to their first GNEX Conference in 2018. Their innovative product is sure to be a hit with the resort developers, management companies and travel clubs that we have attending." Says Paul Mattimoe, President & CEO, Perspective Group.
GNEX 2018 boasts a wealth of interactive networking sessions and events, plus expert industry speakers, guest speakers and stunning social events.
Signature Sponsors for the event are: DAE, Holiday Systems International and INTUITION Brand Marketing. Additional sponsors and supporters include: Send Me On Vacation, VacationCondos.com, Walltopia, Resort Management Services, Resort Travel & Xchange, Wyndham Vacation Resorts Asia Pacific, Access Development, Advance Sports Technology, BGV Marketing, Concord, Cyria Group, Vacation SafeGuard, AMDETUR, American Resort Development Association, Canadian Vacation Ownership Association, Cooperative Association of Resort Exchangers, National Timeshare Owners Association.
For more information and to register for the event, visiting https://gnexconference.com/register
To request a sponsorship brochure, visit https://gnexconference.com/sponsorship
About Vacation SafeGuard
Vacation SafeGuard Limited (VSL) is a one of a kind service provider in the direct sale industry. With its unique Money Back Program, VSL is an industry leader in consumer protection. Clients who buy products and programs from affiliated companies have the option to receive 100% of their full purchase price back in 20 years.  Headquartered in Toronto, Ontario, VSL is supported by one of the world's largest and most respected insurance companies. For more information, visit https://www.vacationsafeguard.com/
About GNEX Conference
With a new destination every year, a heavy focus on networking, high-quality events, and innovative format, GNEX Conferences attract senior-level executives from more than 130+ companies across the globe. The conference brings together a unique mix of attendees from traditionally separated segments of the hospitality industry, enabling you to network with companies that specialize in Hotels, Vacation Ownership, Resort Real Estate, Vacation Rentals, OTAs, Travel Agencies & Travel Clubs, plus all the vendors that supply them, including Resort Management, Sales & Marketing, Legal & Financial, Construction & Renovation, Technology, HR & Training and more… For more details on our next event onboard the world's first mega-yacht event venue in Miami, visit https://gnexconference.com