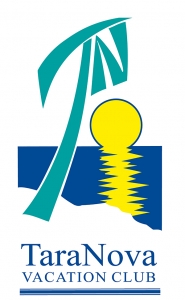 TaraNova was so thrilled and honored to receive the 2019 GNEX Best Customer Service award last year.  With this great encouragement, upon our return from the GNEX Bahamas Conference, we discussed how we could even further enhance our member customer service & experience.
One of the largest pressing concerns/issues in the Industry today is Timeshare owners being "stuck/locked in" paying endless years of maintenance fees and not be able to "get out" of their Timeshares.  That said, not only did TaraNova acquire a guaranteed maintenance fee cash back program, we also developed a "amendment" offer to provide members with shorter terms & more suitable memberships.  In addition, TaraNova has created a Release program.  All of these 3 options have given huge relief to our membership base and made TaraNova one of the most flexible and accommodating Timeshare companies in Canada.  These services/programs have offered for our long-term & aging members some comfort and better strategies moving forward using their Timeshare.
TaraNova is all about customer satisfaction which results in high member retention!
Our complaints/problems are very few and far between.  TaraNova has implemented a new customer service program that, for the most part, solves issues BEFORE they happen.  TaraNova reaches out to guests BEFORE their vacations to find out how many people are in their party and as much details as possible about their expectations and requirements. This helps us on many levels.  Assignment of units according to their party size (adults/children infant requirements), expected tours to take, arrival times (so that late check-in instructions can be discussed) and physical restrictions etc. (Elderly to have less stairs). We start their vacation experience on the right foot! In addition, TaraNova has also now implemented a new follow up survey upon the customers return.  This helps us to fix any issues in the units (so the next guests do not get affected) & address any concerns in order to ensure & improve future guests' vacations.
TaraNova continues to provide personalized customer service. For example, but not limited to: A detailed walk-through online to show our programs personally to advise of the special features available. Thus, providing one-on-one discussions with the member to make sure they are using the membership to the fullest and adjust anything needed to better suit their needs.   TaraNova may be a smaller company, but we are highly efficient, and our members are some of the happiest in the industry with most of them being with us for over 29 years.
Further, TaraNova does everything possible to keep our members happy.  This includes NOT increasing the annual maintenance fees if and when possible. TaraNova utilizes all rental and resort-based income as an offset against maintenance fees.  We are proud to state that we have kept our maintenance fees without any increase for six years in a row. We continually seek ways to bring in more income to offset costs.  TaraNova consistently receives over 90% of our annual dues on time.
Below are just a few of the letters that we recently received from our members.
Back Up Letters
On the Tug website November 13, 2019: 
"We own TaraNova which is based in Toronto Canada and has non perpetuity ownerships.
Ours expires in 2034 …. Maintenance Fee is in USD and has been $ 699 USD for a number of years. (6 years including 2020)..I understand it is possible to accelerate an ownership etc…  IMO –  TaraNova is very well managed, and all the staff ,work hard for all of the owners ."
"We were reflecting on how the time share industry has evolved since we first bought.  Our opinion.  When we first bought, you guys were the best at the time.  Then we bought the Mayan Palace (now Vidante) and they became the better value.  Then we bought Fairfield (now Wyndham) and they went to first place, followed by Vidante then Taranova.  We then upgraded Vidante twice more and they went to first.  I've got to commend you guys.  You've maintained the fees steady and with no growth in units managed to add the Advantage program.  Brilliant move.  You've regained first place in our eyes again.  From the both of us. THANK YOU.  It's hard to remain competitive and offer outstanding value in this industry, but you did it."
"Dear Rosanne:  In my humble opinion you are the pinnacle master of customer service. ….You and The TaraNova team have certainly spoiled our membership with exceptional customer service and understanding over the 24 years or so I have been a member, resolving any and all concerns expediently, without excuse and well beyond my expectations.   My earliest experience of this dedication to go over and above to rectify a bad situation goes back to the time when TaraNova had a resort in the Dominican Republic. My wife and I had booked our week there but due to unreliable power etc this resort was released from the TaraNova portfolio. Teresa quickly resolved this disappointment by arranging a week at a Marco Island beach resort for us. ps: I must make mention that Pam has also been a pleasure to deal with exception over the years."
"Thank you, Rosanne for all your assistance in making our holiday wonderful.  The units, staff and resort were top notch. I would rate our overall stay as a 10.  The staff responded quickly and politely to the only request we had. Thank you again for a very relaxing vacation."
"Thank you for the flexibility you have offered on our membership".
"The shorter-term membership amendment being offered is much more suitable for us, please proceed".
"We have enjoyed TaraNova for many years and are very sad to leave the club. This release will work better for us. Thank you for all the great vacations".