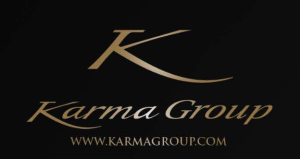 It would not be hyperbole to describe Suraj Naik as a legend – not only amongst the sales team he works with in Jimbaran, Bali, but across the Karma Group network. This is an individual whose sales figures are matched by his work ethic and his popularity amongst his peers and the clients that he brings into the Karma Group family.
But let us begin with those sales figures. This year, Suraj achieved a total sales volume amounting to a whopping US$1,029,490. His closing percentage was no less than 43% and he achieved an efficiency of US$5122.
The 43 year old consistently performs at the highest level when it comes to the core business of converting sales. He's honed these skills over two decades with Karma Group, working all over the world. Suraj has been able to adapt to every location he has worked in, whether Bali, Thailand, Turkey, Singapore or India. His results remain consistent wherever he finds himself.
Many sales representatives have been successful in a single, familiar context over the short to medium term. What makes Suraj exceptional is his ability to do spectacularly well under all sorts of different conditions over a very long period of time. Even the 'great' sales representatives tend to burn out or certainly don't do as well when they change track. Suraj is great whatever he does and his longevity is a genuine marvel. He has been consistently offered jobs elsewhere by other companies – but he has remained staunchly loyal to Karma Group.
Suraj is currently working out of our offices in the beautiful Jimbaran Bay in south Bali. What makes his sales style so effective? Rather than talking around his subject too much, Suraj is straightforward and to the point. He instinctively understands what potential members want to hear from him – which of course differs from one person to the next. But he never prejudges and is careful to provide all the relevant information to each and every client. He also has an encyclopaedic knowledge of Karma Group products and knows exactly how to explain them clearly to potential clients. His dedication to the job, his amazing communication skills and his calm demeanour have seen him win a long list of accolades over the years, including:
-Top sales representative every year for the last two decades
-A consistent five star rating, including two or three five star ratings back to back
-An average conversion close rate exceeding 35% over his 20 years with Karma Group
-An average efficiency of US$5,500 in recent years.
Karma Group has been a pioneering force in the hospitality industry for more than 25 years. . In that time many personnel have passed through the sales department – it's an industry that tends to see a relatively high turnover of staff, since sales is a demanding environment! Suraj Naik is unique in that he has thrived for decades in this environment, remaining calm, friendly and positive. He always finds time to coach and support his younger colleagues and is hugely generous with his time and expertise. He is diligent and professional in every aspect of his work.
It's a measure of the man that many of his clients stay in touch with him for many years after they've joined the Group. It's not a chore for him – it's just how he is. A genuine good guy with some of the most highly developed sales skills in the world.