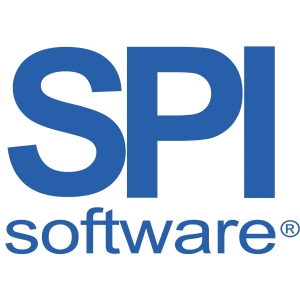 SPI Software, a leading technology partner for timeshare, vacation ownership clubs and resorts, is the first sponsor to confirm participation in the recently announced GNEX 2021 Conference, which will be held in in Miami, FL at the Eden Roc / Nobu Hotel from February 22-24, 2021.
The Global Networking Experience (GNEX Conference) has attracted senior-level executives and influencers in the vacation ownership and wider hospitality and leisure industries since its first event in 2011. In February 2020 attendees celebrated the 10th Anniversary event at the exquisite Bellagio Hotel & Casino in Las Vegas. For the vacation ownership industry, it was the first event of the year, and unfortunately due to Coronavirus, was also the last event of the year – but GNEX 2021 will bring the industry back together again.
GNEX 2021 will be held in Miami, Florida where SPI Software was founded in 1978. The company provides a wide range of technological solutions for fractional ownership resorts, private residence clubs, and vacation clubs. Its flagship product, SPI Orange has been implemented by companies on five continents and continues to offer its users new capabilities.
SPI Software has been a regular supporter of the GNEX Conferences and has also won a number of the prestigious Perspective Magazine Awards that are presented during the events; Best Product Development for SPI Orange at GNEX 2018 in Miami, FL, Best Business Product at GNEX 2019 in Nassau Bahamas, and once again Best Product Development for SPI Orange at GNEX 2020 in Las Vegas, NV.
"SPI attends GNEX not just to network, see old friends, and meet new ones, but to support our Vacation Ownership industry and invest in the areas that sets SPI apart, building strong relationships and learning from leaders in the industry.  GNEX is an investment for SPI that always returns a substantial ROI." Says Stephen Green, Director of Sales, SPI Software, "At SPI, we pride ourselves in understanding the industry and the world is changing.  What worked for Vacation Ownership 20 years ago, or even 20 months ago may not work today.  The best way to stay in front of change and continually bring value to our customers is by talking to them, and other leaders in the industry.  GNEX provides the perfect venue for SPI to not only share our knowledge and success, but to learn and be inspired by others."
Due to COVID-19, the upcoming GNEX Conference has been reimagined to include extended indoor and outdoor space, strict safety protocols and creatively adjusted schedule to ensure the comfort and safety of attendees should pandemic related restrictions or recommendations still be in place in February 2021.
The event will focus on networking more than ever, as it brings the vacation industry back together for the first time to discuss the "Road To Recovery", share ideas, experiences and to find new business opportunities.
"We greatly appreciate SPI's support as we build our 2021 event, and we look forward to bringing the best and most innovative vacation ownership industry executives to their city."  Says Paul Mattimoe, President & CEO, Perspective Group.
GNEX 2021 puts the acquisition of new business at the top of its priorities. Attendees are rewarded with unique session formats and interactive networking events that are created especially for the GNEX Conference, and unrivaled access to top level executives that span all areas of the hotel and resort industry including: Resort Developers, Hoteliers, Resort Management Companies, Financiers, Investors, Legal Firms, Technology Providers, Exchange Companies, Rental & Resale Companies, Construction & Renovation Companies, Trade Associations, Online Travel Agencies, Travel Clubs, Vacation Rental Platforms, Sales & Marketing Companies, Consultancy Firms and much more.
For more information on GNEX 2020 visit https://gnexconference.com
For information on Sponsorship Opportunities visit https://gnexconference.com/sponsorship
About SPI Software
SPI Software provides resort developers and operators of timeshare, vacation club and mixed-use properties with comprehensive software solutions. SPI's flagship software product, Orange Enterprise, includes modules for marketing, sales, property management (PMS), finance, maintenance fee and receivables servicing, centralized reservations, owner services, advanced web reporting and website applications.
About GNEX Conference
With a new destination every year, a heavy focus on networking, high-quality events, and innovative format, GNEX Conferences attract senior-level executives from more than 100+ companies across the globe. The conference brings together a unique mix of attendees from traditionally separated segments of the hospitality industry, enabling you to network with companies that specialize in Hotels, Vacation Ownership, Resort Real Estate, Vacation Rentals, OTAs, Travel Agencies & Travel Clubs, plus all the vendors that supply them, including Resort Management, Sales & Marketing, Legal & Financial, Construction & Renovation, Technology, HR & Training and more… For more details on our next event in Miami at the Eden Roc / Nobu Hotel on Miami Beach visit https://gnexconference.com