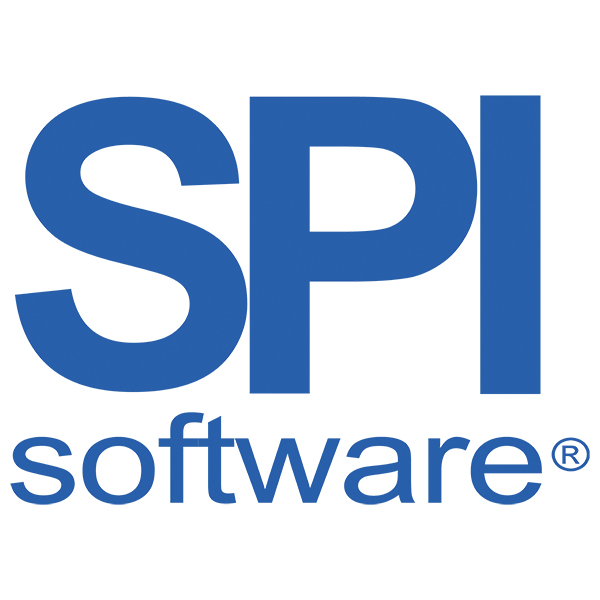 Beginning with SPI Software's inception as a technology provider over 40 years ago, the SPI Orange Series Software Suite for the Timeshare and Vacation Ownership industry has continually evolved to provide new technology solutions to help timeshare properties sell, monitor and manage their activities. As technology and the vacation ownership industry change, they inherently present not only new complexities but also new-found opportunities to leverage business objectives to an audience that uses a wide range of computing platforms such as desktops, mobile devices, browsers, and network connections.
SPI knows that an investment in vacation ownership technology is an extremely important decision and a long-term commitment. To ensure the viability of our client's investment over time, SPI's experienced team of business analysts and software developers continuously incorporate new functionality and features into the product platform. With a persistent effort, SPI develops a comprehensive business product that combines specific industry knowledge… with the latest technology and ideas for a breakthrough timeshare management solution.
In 2019, SPI has expanded its SPI Orange Series timeshare software system by aggressively leveraging a comprehensive Web Services Application Program Interface ("API") technology that provided significant additional connectivity opportunities to a range of the most popular resort systems. SPI's Web Services API is based on the latest web service framework – a standard set of requests and responses designed to exchange data between systems. Having a Web Services API technology for the SPI Orange System is important on several levels. The most important reason to have the API is that it allows SPI to more easily and fully integrate our own web-based applications such as the SPI Guest-Connect and Owner-Connect portals to the SPI Orange System. A secondary level of importance is that the Web Services API allows SPI to quickly and dramatically expand interfaces into with other software applications by allowing other companies to easily integrate their software into the SPI Orange System. Through this successful technology achievement, SPI Software has now provided a powerful, fully integrated capability that allows timeshare resorts to have all of their formerly disparate management systems act in concert with SPI's Orange System.
Today's timeshare marketplace for operational resort management systems consists of literally hundreds of vendors and options. SPI Software's Orange PMS System actively embraces the daunting challenge of integrating the broad range of ancillary systems that include PBX, call accounting, energy management, POS, Internet billing and many others. At this time, SPI Software connects to over 620 external systems.
Some of the notable new improvements achieved in 2019 include:
Guest Connect: SPI's Guest-Connect is a web application that provides a self-service portal for your non-owner resort guests. Guest-Connect delivers 24/7/365 access. The overall result is much higher satisfaction from your guests and increased revenue from booking developer owned or open inventory.  The Guest-Connect portal is completely integrated into the SPI Orange system and provides real-time, secure guest transactions including reservations, deposits, requests, and room changes.
Owner Connect:  SPI's Owner-Connect portal is a web application that provides a self-service portal for timeshare software owners. The Owner-Connect portal is completely integrated into the SPI Orange system and provides real-time, secure owner transactions including reservations, banking, points, monthly mortgage and Maintenance Dues payments. Improved communication and increased owner satisfaction have also been reported by our SPI customers using this module.
Housekeeping Connect: SPI's Housekeeping-Connect provides resort managers with a "ready to go" web-based application for mobile devices that facilitates day-to-day housekeeping processes for their occupied and vacant room inventory. This housekeeping application is fully integrated with the Orange Series System through the SPI "Web-Services Toolkit".  The result is an interactive, real-time housekeeper flow of information.  The status of each housekeeper, as they go through the process of cleaning their assigned rooms, provides management with room status updates, personnel tracking and robust reporting.
OPC-Connect: SPI's OPC-Connect is a web application that allows off-premise contact (OPC) sales personnel and other tour vendors to market your property by remotely booking tours through mobile devices like tablets and phones over the cloud. No matter where the OPCs are physically located, they can securely connect via commonly available mobile devices and connections to book vacation ownership property tours. The application will operate equally as well and automatically scale for a Wi-Fi or cell connection to provide each OPC with remote booking and reporting capability.
Siteminder Interface: The SPI Siteminder Interface allows a property to electronically manage availability, rates and inventory and receive bookings from both the GDS and OTA channels directly into the SPI Orange system. The two-way interface allows guests to book reservations, modify or cancel existing ones made previously through OTA channels and permits resorts to update rate and inventory information in real-time.
The technology and future direction of SPI is 100% driven by our customer base.  We are excited to be part of a more technologically advanced and forward thinking industry and thank our clients for their direction.