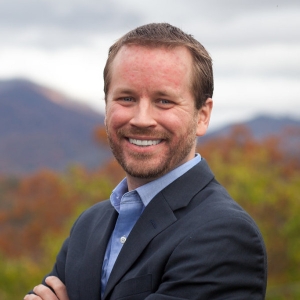 Resort Travel & Xchange, one of the leading experts in the global timeshare exchange industry, will return as a Bronze Sponsor for GNEX 2018, which will be held in Miami F.L. on February 26-28th 2018.
The Global Networking Experience, a.k.a. GNEX Conference, has made a name for itself as the most innovative vacation ownership, hotel, and resort event in the industry, attracting primarily senior-level executives and hospitality business leaders.
For 8 years, GNEX has offered industry insiders unique opportunities for networking in a variety of exotic locations. GNEX 2018 will be pushing the envelope again by having their conference on board the stunning $40 million, 228ft SeaFair Grand Luxe, the world's first mega-yacht venue. This impressive vessel has over 22,000 square feet of meeting space and has recently finished a $10 million renovation project.
Along with visual and verbal recognition during the two-day event, RTX's commitment includes sponsorship of the Schedule At A Glance. The company's logo will be prominent on the website version of the schedule, the mobile app version during the event, and the printed version on the reverse side of all delegate badges that hang around the necks of each attendee for the duration of the conference.
Established in 2012, RTX has already proven to be a top leader in the world of timeshare exchange. With an impressive 80,000 members, RTX is dedicated to providing their clients with extraordinary service that goes above and beyond. RTX is known for their low fees on flexible exchanges, up to four years of deposit length, and offers traveler perks that are second to none.
RTX has been a sponsor of GNEX Conferences for several years, supporting the elite get-together, and strengthening their brand awareness.
"There are a few travel conferences each year that fall under 'must attend,' and GNEX is one of them," said Justin Hunter, vice president of operations for RTX. "This year is shaping up to be a great one, and we're proud to sponsor such an exciting and informative event for the vacation ownership, hotel and resort industry."
Since its first event held in 2011, GNEX continues to be one of the largest networking events in the vacation ownership industry, and RTX will continue to play a role in its success.
"We are delighted to have RTX onboard for another year as a sponsor for GNEX. RTX's unique approach to the timeshare exchange industry is a perfect fit for our high-quality, proactive audience." Says Paul Mattimoe, President and CEO, Perspective Group.
GNEX 2018 looks to be even bigger than previous years and will be introducing a new format with the debut of "X-Talks." These "X-Talks" will replace the Q&A sessions and will instead feature several 10-minute solo speakers who are experts in various aspects of the hospitality industry. The conference will also include other guest speakers, dedicated networking sessions, cocktail hours, several social gatherings, and a keynote speaker.
Signature Sponsors for the event are: DAE, Holiday Systems International and INTUITION Brand Marketing. Additional sponsors and supporters include: Send Me On Vacation, VacationCondos.com, Resort Management Services, Resort Travel & Xchange, Wyndham Vacation Resorts Asia Pacific, Concord, Cyria Group, Vacation SafeGuard, American Resort Development Association, Canadian Vacation Ownership Association, Cooperative Association of Resort Exchangers, National Timeshare Owners Association.
For more information and to register for the event, visiting https://gnexconference.com/register
To request a sponsorship brochure, visit https://gnexconference.com/sponsorship
About RTX
Resort Travel & Xchange (RTX) is a timeshare and vacation ownership exchange company based in Asheville, N.C. RTX works with a number of resorts and developers throughout the world to provide the best exchange options possible to its members. In addition to exchange services, RTX offers numerous travel benefits to members, such as reservation protection, rebates, travel discounts and more. RTX also has a robust selection of partner solutions for resorts, management companies, and HOAs, including member servicing, marketing, communications and more. RTX has approximately 80,000 members. For more information visit www.rtx.travel.
About GNEX Conference
With a new destination every year, a heavy focus on networking, high-quality events, and innovative format, GNEX Conferences attract senior-level executives from more than 130+ companies across the globe. The conference brings together a unique mix of attendees from traditionally separated segments of the hospitality industry, enabling you to network with companies that specialize in Hotels, Vacation Ownership, Resort Real Estate, Vacation Rentals, OTAs, Travel Agencies & Travel Clubs, plus all the vendors that supply them, including Resort Management, Sales & Marketing, Legal & Financial, Construction & Renovation, Technology, HR & Training and more… For more details on our next event onboard the world's first mega-yacht event venue in Miami, visit https://gnexconference.com