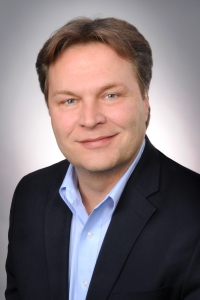 RCI®, the world's premier vacation exchange company under the Panorama portfolio of leading travel membership brands, is returning as a Bronze Sponsor at the upcoming GNEX 2022 Conference to be held in Las Vegas at the AAA Five Diamond Encore at Wynn Las Vegas from 15-17 February 2022.
After more than 45 years of pioneering timeshare exchange, RCI continues to lead the industry with nearly 3.7 million members worldwide, providing access to 4,200 affiliated resorts in approximately 110 countries. As the new shape of travel™, RCI Travel also offers enhanced travel benefits, including hotel, cars, activities, flights and cruise, allowing its members to conveniently book their travel needs – all in one place.
As a Bronze Sponsor, RCI will be a sponsor of the General Sessions, an exhibitor in the Networking Lounge and a participant in Expo LIVE!, which showcases exhibitors on the main stage, giving attendees plenty of opportunities to discover the membership travel products and services that the company offers.
"The new RCI is evolving beyond its storied history as the timeshare industry's most renowned exchange partner. Today, we are expanding our services as the trusted travel advisor to our members and affiliates — not just once a year, but every time members leave home for their personal or business travel," said Richard Ruff, managing director of RCI North America. "Leisure travel continues to grow around the world, and this year's GNEX Conference is an ideal forum to help share that story. RCI is excited to join GNEX 2022 as a sponsor."
GNEX Conferences, which are produced by Perspective Group, attract senior-level executives from an average 100+ vacation ownership and wider hospitality and leisure companies from around the globe.
"We thank RCI for their continued support. As one of the most significant companies in the vacation industry our attendees benefit from having the opportunity to meet with company executives and learn more about the products and services available to help improve their businesses," said Paul Mattimoe, President & CEO, Perspective Group.
GNEX Conferences put the acquisition of new business at the top of its priorities. Attendees are rewarded with unique session formats and interactive networking events that are created especially for the GNEX Conference, and unrivaled access to top-level executives that span all areas of the hotel and resort industry including: Resort Developers, Hoteliers, Resort Management Companies, Financiers, Investors, Legal Firms, Technology Providers, Exchange Companies, Rental & Resale Companies, Construction & Renovation Companies, Trade Associations, Online Travel Agencies, Travel Clubs, Vacation Rental Platforms, Sales & Marketing Companies, Consultancy Firms and much more.
For more information on GNEX 2022 visit https://gnexconference.com
Sponsors so far include:  arrivia, Catalyst Marketing Solutions, Holiday Systems International, INTUITION Brand Marketing, Vacation SafeGuard, Equiant, Light, BeHome247, GuestView Guide by Sharp NEC, Koala, RCI, TravCoding, Uplift, Vacations 4 You, El Cid Vacations Club, Jim Madrid, Resort Data Processing, Inc., Asociación de Complejos Vacacionales y Turísticos, A.C. (ACOTUR), Asociación Mexicana de Desarrolladores Turísticos (AMDETUR), American Resort Development Association (ARDA), Cooperative Association of Resort Exchangers (C.A.R.E.), Canadian Resort & Travel Association (CRTA), Send Me On Vacation (SMOV).
For information on Sponsorship Opportunities visit https://gnexconference.com/sponsorship
About RCI
RCI® is the new shape of travel™. As the worldwide leader in membership travel services to the vacation ownership industry, the company offers the industry's leading vacation exchange platform to its 3.7 million members around the world, providing access to 4,200 affiliated resorts in approximately 110 countries. RCI Travel offers enhanced travel services allowing its members to flexibly travel year-round. RCI is a part of the Panorama family of travel brands at Travel + Leisure Co. (NYSE:TNL). For additional information visit rci.com. RCI also can be found on Facebook, YouTube and Twitter.
About GNEX Conference
With a new destination every year, a heavy focus on networking, high-quality events, and innovative format, GNEX Conferences attract senior-level executives from more than 100+ companies across the globe. The conference brings together a unique mix of attendees from traditionally separated segments of the hospitality industry, enabling you to network with companies that specialize in Hotels, Vacation Ownership, Resort Real Estate, Vacation Rentals, OTAs, Travel Agencies & Travel Clubs, plus all the vendors that supply them, including Resort Management, Sales & Marketing, Legal & Financial, Construction & Renovation, Technology, HR & Training and more… For more details on our next event in Las Vegas, Nevada visit https://gnexconference.com