GNEX 2022 POKER TOURNAMENT – ALL CASH PRIZES!
EXPERIENCE THE THRILL OF GOING ALL-IN!
Following our incredible poker tournament at The Bellagio in 2020, we're doing it again in the renowned Encore Poker Room.
This separately ticketed Texas Holdem Poker Tournament will happen after hours, starting at around 8.30pm on 15th February 2022, exclusively for GNEX 2022 attendees that want to take a chance on winning the cash prize money and more importantly the bragging rights of beating all their fellow industry peers.
Wynn & Encore are the epitome of luxury and class in Las Vegas, and so it's no surprise that their Poker room is amongst the most luxurious. We have arranged a dedicated server to ensure the complimentary drinks keep flowing for players throughout the game as the many ultimately become the few.
This exclusive tournament will require a $120 buy-in from each participant, with optional re-buys at $100 – and the more that play, the bigger the prize pool.
There will be only 3 cash prize winners, so we encourage everyone to play, even if you don't know how to, as for most it is far more about taking part with your colleagues over a few cocktails than it is about winning.
There are limited seats however so if you haven't already, please purchase your GNEX 2022 REGISTRATION and then RESERVE YOUR SEAT using the form on this page as soon as possible.
Spaces will be allocated on a first to reserve basis.
We will provide more details of the rules of the tournament and available payouts as we get closer to the event.
POKER PLAYERS, RESERVE YOUR SEAT NOW!
If you are not yet registered for GNEX 2022 Conference, please register HERE first.
GNEX 2020 Poker Tournament Champions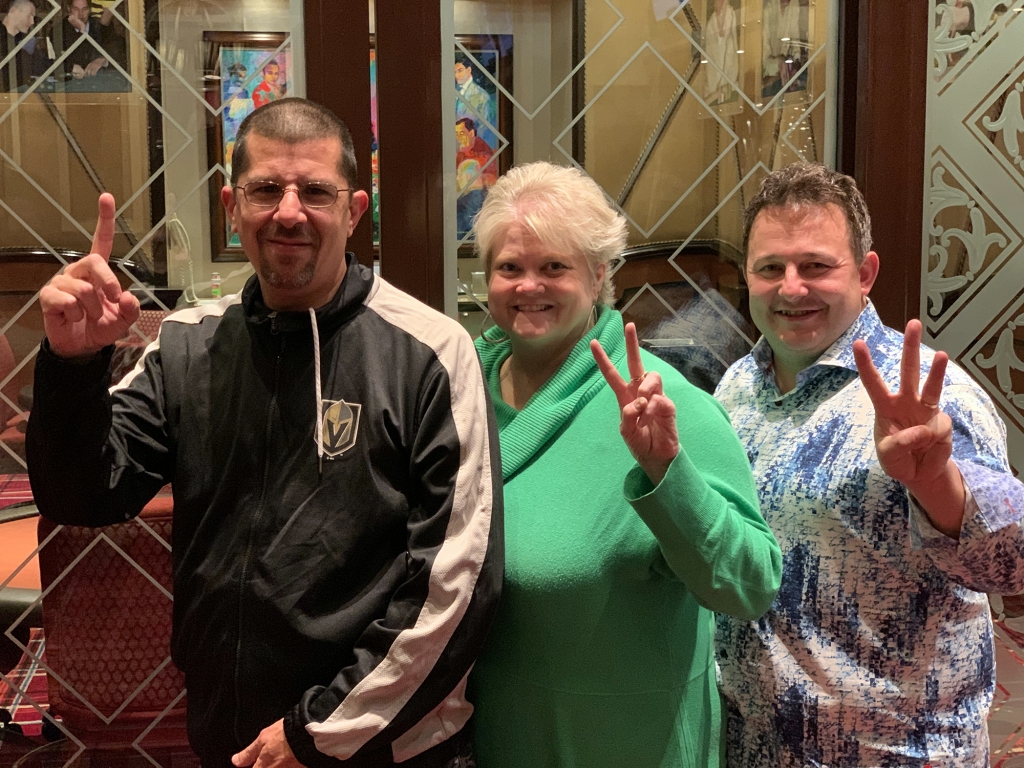 Michael LaCoy, Linda Mayhugh, Warren Smith
Introducing Our GNEX 2022 Sponsors!