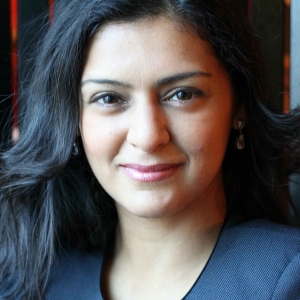 GNEX 2020 Conference, which will be held in Las Vegas at the Bellagio Hotel and Casino from February 18-21, 2020 has announced that Leena Patel, CEO, Sandbox 2 Boardroom will participate as an X-TALK speaker for the upcoming 10th Anniversary event.
X-TALKS are unique to the GNEX Conference format which attracts senior-level executives from the vacation ownership, hospitality and leisure industries. These sessions feature a solo speaker for a limited time of just 10 minutes. Each speaker is either an Xpert or have significant Xperience or has exuded Xcellence related to their session topic.
Leena Patel's high-impact presentation about Future-Focused Strategies will delve into the three key ideas that are disrupting the travel, hotel and resort industry, and then how to leverage that disruption for engagement and business growth – based on her ground-breaking recent research and extensive work with big businesses.
"We are amidst an avalanche of ceaseless change that can render even the most seasoned business leaders unstable, while enabling the greener to grow mighty. This X-TALK will help you develop your innovation IQ and rise above the noise." Says Leena Patel, CEO, Sandbox 2 Boardroom.
Plus, attendees will learn about the speaker's own disruptive training methodology "Gamulation" that is designed to meet the trend to give employees and end-users alike an immersive, interactive experience that drives engagement and bottom-line revenue.
Leena Patel is the founder of Sandbox2Boardroom.com, author of Raise Your Innovation IQ, and a leading expert on helping executive teams worldwide drive innovation and engagement. Leena and her team draw from two decades of experience designing and executing on innovation initiatives that capitalize on emerging trends in order to generate new growth opportunities and secure a strategic market position.
The high quality, dynamic and information packed bite-sized X-TALK sessions deliver valuable opinions, data and insights for attendees on many varied topics, while offering a convenient drop-in / drop-out schedule that supports the conference's focus on networking.
Conference organizers will continue to reveal their line-up of speakers and panelists over the coming weeks with the latest information available at https://gnexconference.com
Attendees at GNEX 2020 in Las Vegas will have access to a wide selection of speakers, panelists and interactive workshops. They will also be treated to (subject to availability at time of registering) a helicopter ride above the famous Las Vegas Strip, a VIP Cocktail Party and tickets to #1 Vegas Show, Absinthe! and optional access to two exclusive separate ticketed events – an all-cash poker tournament at The Bellagio's Poker Room and a golf tournament at the elusive Shadow Creek Golf Club.
Since 2011, GNEX Conference (also known as Global Networking EXpo), which is owned and operated by Perspective Group has offered a unique, ever-evolving conference format which focuses heavily on networking – bringing decision-makers and influencers together to create new business opportunities and learn from each other.
For more information on GNEX 2020 visit https://gnexconference.com
Confirmed sponsors include: Holiday Systems International, INTUITION Brand Marketing, Walltopia USA, Light, Resort Management Services, Wyndham Destinations, Access Development, RSI Vacations, SPI Software, CPNA (Contract Partners of North America), Jim Madrid, My Travel Club, The Registry Collection, Asociación Mexicana de Desarrolladores Turísticos (AMDETUR), Association of Vacation Owners (AVO), Cooperative Association of Resort Exchangers (C.A.R.E.), Canadian Vacation Ownership Association (CVOA), ARDA Developments Magazine.
For information on Sponsorship Opportunities visit https://gnexconference.com/sponsorship
About GNEX Conference
With a new destination every year, a heavy focus on networking, high-quality events, and innovative format, GNEX Conferences attract senior-level executives from more than 130+ companies across the globe. The conference brings together a unique mix of attendees from traditionally separated segments of the hospitality industry, enabling you to network with companies that specialize in Hotels, Vacation Ownership, Resort Real Estate, Vacation Rentals, OTAs, Travel Agencies & Travel Clubs, plus all the vendors that supply them, including Resort Management, Sales & Marketing, Legal & Financial, Construction & Renovation, Technology, HR & Training and more… For more details on our next event in Las Vegas at the Bellagio Hotel and Casino visit https://gnexconference.com