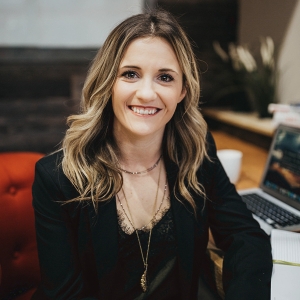 GNEX 2020 Conference, which will be held in Las Vegas at the Bellagio Hotel and Casino from February 18-21, 2020 has announced that Paige Lawrence, a 2014 Olympian will participate as an X-TALK speaker for the upcoming 10th Anniversary event.
X-TALKS are unique to the GNEX Conference format which attracts senior-level executives from the vacation ownership, hospitality and leisure industries. These sessions feature a solo speaker for a limited time of just 10 minutes. Each speaker is either an Xpert or have significant Xperience or has exuded Xcellence related to their session topic.
The presentation will break down how a shift in a leader's mindset could help them change the status quo in their environment and challenges leadership teams of attending companies to "Lead Like An Olympian" and achieve higher levels of performance from their employees.
"Athletes that become Olympians do so because they are put into a unique, pressurized system that either makes or breaks them. They either adopt the skills and mindset that allows them to excel and create outstanding results, or they fall short. The world of business and the world of sport run many parallels but most notably, both are results driven and dependent on human performance." Says Paige Lawrence, Executive Performance Coach, Paige Lawrence LLC.
Paige Lawrence retired from competitive figure skating in 2014, being ranked 12th in the World. Together with her partner Rudi Swiegers, she experienced a great deal of success as Olympic Pairs Figure Skaters. In the 9 years that the two skated together they competed at 20 international competitions with several medal placements, were the four-time Canadian National Bronze medalists, and achieved the greatest accomplishment of any sporting career, when they competed in the 2014 Sochi Winter Olympics.
Paige is now a successful Executive Performance Coach dedicated to helping business leaders and entrepreneurs to access their potential and achieve outstanding results.
The high quality, dynamic and information packed bite-sized X-TALK sessions deliver valuable opinions, data and insights for attendees on many varied topics, while offering a convenient drop-in / drop-out schedule that supports the conference's focus on networking.
Conference organizers will continue to reveal their line-up of speakers and panelists over the coming weeks with the latest information available at https://gnexconference.com
Since 2011, GNEX Conference (also known as Global Networking EXpo), which is owned and operated by Perspective Group has offered a unique, ever-evolving conference format which focuses heavily on networking – bringing decision-makers and influencers together to create new business opportunities and learn from each other.
For more information on GNEX 2020 visit https://gnexconference.com
Confirmed sponsors include: Holiday Systems International, INTUITION Brand Marketing, Walltopia USA, Light, Resort Management Services, Wyndham Destinations, Access Development, SPI Software, CPNA (Contract Partners of North America), Jim Madrid, My Travel Club, The Registry Collection, Asociación Mexicana de Desarrolladores Turísticos (AMDETUR), Association of Vacation Owners (AVO), Cooperative Association of Resort Exchangers (C.A.R.E.), Canadian Vacation Ownership Association (CVOA), ARDA Developments Magazine.
For information on Sponsorship Opportunities visit https://gnexconference.com/sponsorship
About GNEX Conference
With a new destination every year, a heavy focus on networking, high-quality events, and innovative format, GNEX Conferences attract senior-level executives from more than 130+ companies across the globe. The conference brings together a unique mix of attendees from traditionally separated segments of the hospitality industry, enabling you to network with companies that specialize in Hotels, Vacation Ownership, Resort Real Estate, Vacation Rentals, OTAs, Travel Agencies & Travel Clubs, plus all the vendors that supply them, including Resort Management, Sales & Marketing, Legal & Financial, Construction & Renovation, Technology, HR & Training and more… For more details on our next event in Las Vegas at the Bellagio Hotel and Casino visit https://gnexconference.com