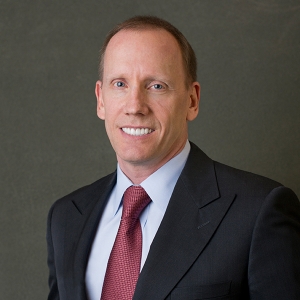 Holiday Systems International (HSI®), a provider of exclusive products and services within the leisure industry, will be returning as a top-tier, Signature Sponsor for GNEX 2020, which will be held in Las Vegas at the Bellagio Hotel and Casino from February 18-21, 2020.
Since 2011, GNEX Conferences, owned and operated by Perspective Group, have attracted high-level executives and influencers in the hospitality, leisure, and vacation ownership industries from around the globe, and Holiday Systems International has been a premium level sponsor since the first event. Both Holiday Systems, and GNEX will be celebrating a decade of conferences together at the world-famous Bellagio Hotel and Casino; a property that previously held the distinction as the most expensive hotel ever built.
Founded by Craig Morganson in 1993, HSI offers highly specialized, customizable technology solutions and loyalty programs to resorts in the vacation ownership industry. For 25 years, HSI and its award-winning suite of products have supported millions of customers and are proven time and again to produce impressive results in measurable areas such as sales, efficiency, rescission, sampler programs, lead generation, room occupancy, maintenance fee collections, member benefits, brand loyalty, and customer retention. As a Signature Sponsor, HSI will have the most prominent branding visibility throughout the conference and special recognition for all of the main social events.
"HSI is happy to be attending and sponsoring GNEX again this year. GNEX proves year-over-year to have their finger on the pulse of the industry. We're always excited to network at GNEX, establish new relationships, and solidify existing relationships." Says Craig Morganson, CEO, Holiday Systems International
Slated to be one of the most extravagant GNEX Conferences to date, GNEX 2020 will debut two new programs including Expo LIVE!; which will provide select sponsors and exhibitors the opportunity to present their products and services to prospective clients in the audience from the main stage, and The Boardroom; where industry leaders will raise questions and debate solutions to hot issues within the hospitality industry.
"Holidays Systems International has been supporting our event since the beginning. We appreciate their continued commitment to helping us grow our audience and format into what it is today. Their products and services are used by many companies throughout the industry and we are delighted to help them attract more clients through our conference platform." Says Paul Mattimoe, President & CEO, Perspective Group.
GNEX was developed with networking at the forefront of the event, and GNEX 2020 is no different, offering many opportunities that encourage people to find new business connections. General Sessions are less formal than typical industry events and the majority of panel sessions have been replaced with X-TALKS – high energy, 10-minute solo speaker sessions featuring the industry's most dynamic individuals discussing a variety of topics. This enables attendees to drop in and out at will to catch the topics that interest them most without giving up a whole hour of potential meeting time per topic.
For more information on GNEX 2020 visit https://gnexconference.com
Confirmed sponsors include: Holiday Systems International, INTUITION Brand Marketing, Walltopia USA, Light, Resort Management Services, Wyndham Destinations, Access Development, SPI Software, Jim Madrid, My Travel Club, The Registry Collection, Asociación Mexicana de Desarrolladores Turísticos (AMDETUR), Association of Vacation Owners (AVO), Cooperative Association of Resort Exchangers (C.A.R.E.), Canadian Vacation Ownership Association (CVOA), ARDA Developments Magazine.
For information on Sponsorship Opportunities visit https://gnexconference.com/sponsorship
About Holiday Systems International
HSI was founded in 1993 by still CEO Craig Morganson, a leader in the travel and tourism industry. Morganson operates HSI with a firm commitment to consumer value and premier customer service. HSI has a long history of providing sophisticated technology, exclusive products / services and generous value to its partners and private clientele. For more information, please visit http://Sales.HolidaySystems.com.
About GNEX Conference
With a new destination every year, a heavy focus on networking, high-quality events, and innovative format, GNEX Conferences attract senior-level executives from more than 130+ companies across the globe. The conference brings together a unique mix of attendees from traditionally separated segments of the hospitality industry, enabling you to network with companies that specialize in Hotels, Vacation Ownership, Resort Real Estate, Vacation Rentals, OTAs, Travel Agencies & Travel Clubs, plus all the vendors that supply them, including Resort Management, Sales & Marketing, Legal & Financial, Construction & Renovation, Technology, HR & Training and more… For more details on our next event in Las Vegas at the Bellagio Hotel and Casino visit https://gnexconference.com