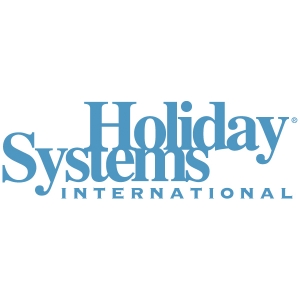 (HSI), a leading wholesale travel provider and developer of award-winning, travel-related rewards programs and technology, will again be represented as a top-tier, Platinum Sponsor at the next GNEX Conference, to be held in Las Vegas at the AAA Five Diamond Encore at Wynn Las Vegas from 15-17 February 2022.
HSI was a premium sponsor of GNEX 2021 and has supported GNEX Conferences as a top-level sponsor since the very first event in 2011. Founded in 1993, HSI offers highly specialized, customizable technology solutions and loyalty programs to resorts in the travel and vacation ownership industries. For 28 years, HSI and its award-winning suite of products have supported millions of customers and are proven time and again to produce impressive, measurable results in sales, efficiency, rescission, sampler programs, lead generation, room occupancy, maintenance fee collections, member benefits, brand loyalty, and customer retention.
As part of their Platinum Sponsorship, HSI will be the sponsor of the GNEX 2022 finale event, which includes the presentation of the Perspective Magazine Awards. They will also be exhibiting in the Networking Lounge throughout the event.
"HSI has seen incredible growth over the past year, both as a result of our investment in its brands, programs, and technology, as well as the relationships we've built through increased engagement throughout the industry," says Bryan Rand, President of HSI and parent company, Vacation innovations. "We're proud to continue our support of GNEX and look forward to another year of making meaningful connections."
GNEX Conferences, which are produced by Perspective Group, attract senior-level executives from an average 100+ vacation ownership and wider hospitality and leisure companies. Following the 2021 event which was carefully adjusted to account for the ongoing pandemic, GNEX 2022 is looking forward to welcoming back its international delegates and is on track for a potential record attendance.
"We appreciate HSI's continued support as a top-tier sponsor of our networking-focused event. Their products and services are essential components for many companies throughout the industry and can help those looking to further improve their vacation club models or drive additional tours," says Paul Mattimoe, President & CEO, Perspective Group.
GNEX Conferences put the acquisition of new business at the top of its priorities. Attendees are rewarded with unique session formats and interactive networking events that are created especially for the GNEX Conference, and unrivaled access to top-level executives that span all areas of the hotel and resort industry including: Resort Developers, Hoteliers, Resort Management Companies, Financiers, Investors, Legal Firms, Technology Providers, Exchange Companies, Rental & Resale Companies, Construction & Renovation Companies, Trade Associations, Online Travel Agencies, Travel Clubs, Vacation Rental Platforms, Sales & Marketing Companies, Consultancy Firms and much more.
For more information on GNEX 2022 visit https://gnexconference.com
Early Sponsors so far include:  Holiday Systems International, INTUITION Brand Marketing, Light, Koala, Vacation SafeGuard, El Cid Vacations Club, Jim Madrid, Asociación de Complejos Vacacionales y Turísticos, A.C. (ACOTUR), Cooperative Association of Resort Exchangers (C.A.R.E.), Canadian Vacation Ownership Association (CVOA), Send Me On Vacation.
For information on Sponsorship Opportunities visit https://gnexconference.com/sponsorship
About Holiday Systems International
Founded in 1993, Holiday Systems International (holidaysystems.com) is a leading wholesale travel provider and developer of award-winning, travel-related rewards programs and technology, producing some of the most sophisticated software and user interfaces in the travel industry. Acquired by Vacation Innovations in 2020, HSI leverages its strategic relationships with properties and developers to provide more than 500,000 members with exceptional travel opportunities and experiences. HSI was honored at GNEX in 2020 with the Perspective Magazine Awards for Best Consumer Product, Best Innovation, and Best Technology and in 2021 for Best Overall Company, Best Membership Program, and Best Marketing Professional.
About GNEX Conference
With a new destination every year, a heavy focus on networking, high-quality events, and innovative format, GNEX Conferences attract senior-level executives from more than 100+ companies across the globe. The conference brings together a unique mix of attendees from traditionally separated segments of the hospitality industry, enabling you to network with companies that specialize in Hotels, Vacation Ownership, Resort Real Estate, Vacation Rentals, OTAs, Travel Agencies & Travel Clubs, plus all the vendors that supply them, including Resort Management, Sales & Marketing, Legal & Financial, Construction & Renovation, Technology, HR & Training and more… For more details on our next event in Las Vegas, Nevada visit https://gnexconference.com