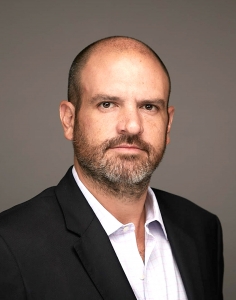 The Global Networking Experience (GNEX Conference) produced by Perspective Group which attracts senior-level vacation industry executives to its annual events announces a multi-year agreement with Asociación de Complejos Vacacionales y Turísticos, A.C. (ACOTUR), a Mexican vacation industry association.
The two entities have agreed to proactively assist each other in their respective commitment to supporting the vacation industry in a number of key areas over the next few years.
ACOTUR will participate in GNEX Conferences as an Association Partner, promote and recommend attendance to its association members, and benefit from visibility and speaking opportunities at events to attract new members.
Perspective Group will be an Affiliate Member of ACOTUR, promote the benefits of membership to its international audience and benefit from speaking opportunities at ACOTUR meetings to introduce its suite of products and services.
"We are thrilled to participate in this partnership with GNEX, we look forward to a long-lasting relationship that we are sure will benefit both, GNEX community as well as the members of ACOTUR and will certainly have a positive impact for the industry." Says Alberto Solís, President of ACOTUR.
ACOTUR, represents more than 40 Southeastern Mexico resort developers, vacation clubs and companies related to tourism; prioritizing communication and transparency between its members to generate business and evolve the industry through networking and collaboration.
"We are delighted to enter into this agreement with ACOTUR and look forward to building a strong relationship that benefits their members, our conference attendees and more." Says Paul Mattimoe, President & CEO, Perspective Group.
Perspective Group operates the leading independent news publication for the vacation ownership industry globally, produces the GNEX Conference and provides a suite of sales, marketing, business intelligence, customer engagement and reputation management services through its INTUITION brand.
GNEX Conference has attracted senior-level executives and influencers in the vacation ownership and wider hospitality and leisure industries since its first event in 2011. Following it's unforgettable 10th Anniversary event in Las Vegas earlier in 2020, the event producers are committed to bringing the vacation industry back together again with a reimagined event GNEX 2021 event at the luxurious beachfront Eden Roc / Nobu Hotel in Miami, Florida from 22-24 February.
With extended indoor and outdoor spaces, strict safety protocols and a creatively adjusted schedule to ensure the comfort and safety of attendees, GNEX 2021 will deliver its networking-focused format that puts the acquisition of new business at the forefront of the event.
For more information on GNEX 2020 visit https://gnexconference.com
Early sponsors include: INTUITION Brand Marketing, Light, SPI Software, Jim Madrid, Asociación de Complejos Vacacionales y Turísticos, A.C. (ACOTUR), Cooperative Association of Resort Exchangers (C.A.R.E.), Canadian Vacation Ownership Association (CVOA).
For information on Sponsorship Opportunities visit https://gnexconference.com/sponsorship
About GNEX Conference
With a new destination every year, a heavy focus on networking, high-quality events, and innovative format, GNEX Conferences attract senior-level executives from more than 100+ companies across the globe. The conference brings together a unique mix of attendees from traditionally separated segments of the hospitality industry, enabling you to network with companies that specialize in Hotels, Vacation Ownership, Resort Real Estate, Vacation Rentals, OTAs, Travel Agencies & Travel Clubs, plus all the vendors that supply them, including Resort Management, Sales & Marketing, Legal & Financial, Construction & Renovation, Technology, HR & Training and more… For more details on our next event in Miami at the Eden Roc / Nobu Hotel on Miami Beach visit https://gnexconference.com