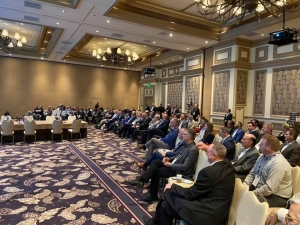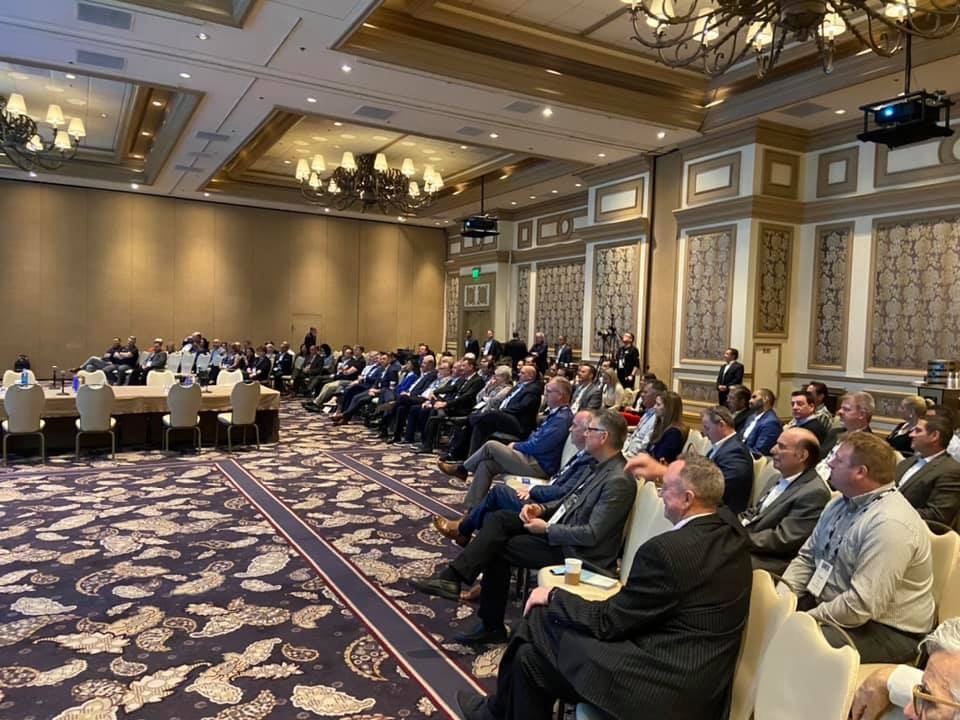 After making adjustments to provide a COVID-19 Safety Conscious event, the Global Networking Experience, more commonly known as GNEX Conference is expected to be the first vacation ownership conference to return "in-person" and the buzz around it is record-breaking, with more early registrations than any other previous year.
As the early registration period ended on September 30th, 2020, the conference had confirmed attendance from 36 companies; more than one-third of the expected 100+ companies. It was noted that this was also before any speakers had even been confirmed which would normally be a factor by now on a typical year, and so this puts the anticipated attendance figures of the conference well ahead of schedule.
GNEX Conference attracts on average, 1-2 of the most senior-level executives per company creating an intimate and powerful networking focused environment of around 175-200 key decision-makers.
"We are committed to bringing the industry back together again, and the surge in early registrations shows the desire from industry stakeholders to boost business development and reconnect with clients after what will have been a full year since GNEX 2020, which was the last conference anyone attended." Says Paul Mattimoe, President & CEO, Perspective Group; producers of the event.
GNEX 2021 will be held at the luxurious beachfront Eden Roc / Nobu Hotel, 22-24 February 2021 in Miami, Florida. The format has been adapted to provide a safe and comfortable event with extended indoor and outdoor space to ensure social distancing can be adhered to. Conference staff will check temperatures and provide masks and hand sanitizers if still appropriate at that time, and the hotel has incredible safety protocols in place.
The conference will include an innovative networking afternoon on Day 1, held outside in the Spa Garden, which will include fan-favorite Speed Networking in a slightly adjusted configuration and offer a premium open bar for all attendees to get a fast start on business development.
The event will also include a packed day of educational sessions, panels and workshops as well as ample free networking time in the dedicated Networking Lounge where all day coffee and tea are available.
GNEX 2021 puts the acquisition of new business at the top of its priorities. Attendees are rewarded with unique session formats and interactive networking events that are created especially for the GNEX Conference, and unrivaled access to top level executives that span all areas of the hotel and resort industry including: Resort Developers, Hoteliers, Resort Management Companies, Financiers, Investors, Legal Firms, Technology Providers, Exchange Companies, Rental & Resale Companies, Construction & Renovation Companies, Trade Associations, Online Travel Agencies, Travel Clubs, Vacation Rental Platforms, Sales & Marketing Companies, Consultancy Firms and much more.
To register for the event, visit https://gnexconference.com/register
For more details on GNEX 2021 visit https://gnexconference.com
For information on Sponsorship Opportunities visit https://gnexconference.com/sponsorship
About GNEX Conference
With a new destination every year, a heavy focus on networking, high-quality events, and innovative format, GNEX Conferences attract senior-level executives from more than 100+ companies across the globe. The conference brings together a unique mix of attendees from traditionally separated segments of the hospitality industry, enabling you to network with companies that specialize in Hotels, Vacation Ownership, Resort Real Estate, Vacation Rentals, OTAs, Travel Agencies & Travel Clubs, plus all the vendors that supply them, including Resort Management, Sales & Marketing, Legal & Financial, Construction & Renovation, Technology, HR & Training and more… For more details on our next event in Las Vegas at the Bellagio Hotel and Casino visit https://gnexconference.com