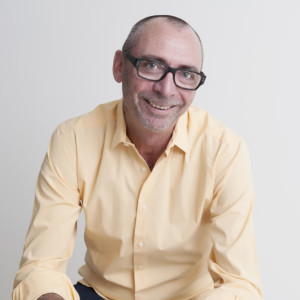 Orlando, Florida, DATE– (INTUITION) – Worldwide vacation exchange provider, DAE, confirms its 8th consecutive year as a sponsor of the GNEX Conference. This year they will increase their participation from Platinum Level to the newly created Signature Sponsorship category, which is now the highest available level.
The Global Networking Experience, commonly known as GNEX Conference is synonymous with attracting senior-level executives to different stunning locations each year, creating unique business-making environments and delivering spectacular social events.
In 2018, the conference will be held on the world's first mega-yacht venue, the $40 million, 228ft SeaFair Grand Luxe that recently completed a further $10 million renovation to provide a truly unique event venue that boasts more than 22,000 square feet of meeting space.
As a Signature Sponsor, DAE will share top-billing at the event, including sponsorship recognition for the luxurious venue onboard the SeaFair Grand Luxe, and the two official social events.
DAE has changed exchange through innovation and value-added service. As global leaders in vacation exchange, DAE's approach is simple. The privately-owned company offers a platform that is easy to use and puts members' needs first, without hidden fees, complicated rules or trading powers. DAE services over 1.5 million timeshare owners worldwide, including 550,000 direct members.
"DAE has been a huge supporter of GNEX since the beginning because we believe entirely in its premise to bring all corners of the industry together to reach common goals and continually improve the way we operate for the benefit of our owners and members. We're proud to now show our support as Signature Sponsors of this fantastic annual event", Says Francis Taylor, CEO, DAE Global.
The Global Networking Experience, as it is aptly named, will provide unique networking sessions and further extended networking time in a luxurious environment, where industry leaders and new entrants alike can meet and find new business opportunities that will help drive their businesses forwards in the coming year.
Guest Speakers, Interactive Sessions, and Workshops will also be available throughout the four decks, providing valuable educational content on pertinent topics, and delivering an exciting schedule for attendees to plan their meetings around.
For more information and to register for the event, visiting https://gnexconference.com/register
To request a sponsorship brochure, visit https://gnexconference.com/sponsorship
About DAE
DAE is the world's leading privately owned vacation exchange provider. With an established network of resort partners, DAE offers exchange availability at thousands of resorts in the most exciting destinations around the globe.
Operating from 11 global offices located across North America, UK, Europe, Asia-Pacific, South Africa and the Middle East, DAE delivers a range of products and services to help businesses in the timeshare industry achieve their goals and objectives – providing local solutions with a global outlook.
For more information, visit www.daelive.com
About GNEX Conference
With a new destination every year, a heavy focus on networking, high-quality events, and innovative format, GNEX Conferences attract senior-level executives from more than 130+ companies across the globe. The conference brings together a unique mix of attendees from traditionally separated segments of the hospitality industry, enabling you to network with companies that specialize in Hotels, Vacation Ownership, Resort Real Estate, Vacation Rentals, OTAs, Travel Agencies & Travel Clubs, plus all the vendors that supply them, including Resort Management, Sales & Marketing, Legal & Financial, Construction & Renovation, Technology, HR & Training and more… For more details on our next event onboard the world's first mega-yacht event venue in Miami, visit https://gnexconference.com