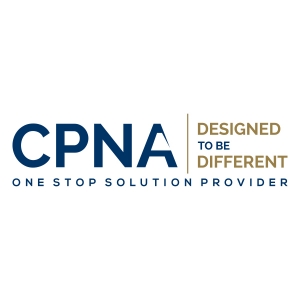 Contract Partners of North America (CPNA), a distributor of contract furniture and accessories to the Hospitality Industry has confirmed that it will be a Supporting Sponsor at the upcoming GNEX 2020 Conference, which will be held in Las Vegas at the Bellagio Hotel and Casino from February 18-21, 2020.
Since 2011, GNEX Conferences, owned and operated by Perspective Group, have attracted high-level executives and influencers in the hospitality, leisure, and vacation ownership industries from around the globe. Known for its lavish locations, parties, and unique networking opportunities GNEX will be celebrating its 10th anniversary at the Bellagio Hotel and Casino located directly on the famous Las Vegas Strip which at the time of its opening, was the most expensive hotel ever built.
CPNA offers full-service contract purchasing expertise for hotels, vacation properties, restaurants, student housing, senior residence and other commercial properties. With more than 1,000 completed projects and over 26 year's experience, CPNA brings a level of expertise that has won them contracts with many major hospitality brands.
Peter Rona, Chairman of CPNA will also deliver a presentation at the conference that details the merits of "Smarter Renovations With Procurement Services". This session will look at what needs to be taken into consideration when embarking on major resort renovations, or when building a new resort. Covering do's and don'ts of FF&E budgeting, scheduling and procurement the session will educate on topics from choosing the right design, products and quantities to weeding through suppliers, evaluating quotations and avoiding delays.
"We are delighted to welcome CPNA as a new Supporting Sponsor for our 10th Anniversary event. Their expertise in procurement services will be of great interest to many of our attendees."  Says Paul Mattimoe, President & CEO, Perspective Group.
In honor of 10 years of re-imagining the vacation ownership conference format, GNEX 2020 will debut another two new programs including Expo LIVE!; which will provide select sponsors and exhibitors the opportunity to present their products and services to prospective clients in the audience from the main stage, and The Boardroom; where industry leaders will raise questions and debate solutions to hot issues within the hospitality industry.
GNEX was developed with networking at the forefront of the event, and GNEX 2020 is no different, offering many opportunities that encourage people to find new business connections. General Sessions are less formal than typical industry events and the majority of panel sessions have been replaced with X-TALKS – high energy, 10-minute solo speaker sessions featuring the industry's most dynamic individuals discussing a variety of topics. This enables attendees to drop in and out at will to catch the topics that interest them most without giving up a whole hour of potential meeting time per topic.
For more information on GNEX 2020 visit https://gnexconference.com
Confirmed sponsors include: Holiday Systems International, INTUITION Brand Marketing, Walltopia USA, Light, Resort Management Services, Wyndham Destinations, Access Development, Fubsi by Fflair Leisure Ltd, RSI Vacations, SPI Software, Contract Partners of North America (CPNA), Darwill, Jim Madrid, My Travel Club, The Registry Collection, Asociación Mexicana de Desarrolladores Turísticos (AMDETUR), Association of Vacation Owners (AVO), Cooperative Association of Resort Exchangers (C.A.R.E.), Canadian Vacation Ownership Association (CVOA), ARDA Developments Magazine.
For information on Sponsorship Opportunities visit https://gnexconference.com/sponsorship
About Contract Partners of North America (CPNA)
CPNA offers full-service contract purchasing expertise for hotels, vacation properties, restaurants, student housing, senior residence and other commercial properties. For more information visit http://cpnainc.com/
About GNEX Conference
With a new destination every year, a heavy focus on networking, high-quality events, and innovative format, GNEX Conferences attract senior-level executives from more than 130+ companies across the globe. The conference brings together a unique mix of attendees from traditionally separated segments of the hospitality industry, enabling you to network with companies that specialize in Hotels, Vacation Ownership, Resort Real Estate, Vacation Rentals, OTAs, Travel Agencies & Travel Clubs, plus all the vendors that supply them, including Resort Management, Sales & Marketing, Legal & Financial, Construction & Renovation, Technology, HR & Training and more… For more details on our next event in Las Vegas at the Bellagio Hotel and Casino visit https://gnexconference.com