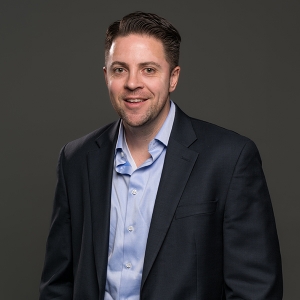 arrivia, a global travel loyalty and booking technology platform that serves leading Resort Developers, Hoteliers, Resort Management Companies, Vacation Clubs, cruise, travel, and consumer-facing brands across the globe has confirmed that they will participate as a top-level Gold Sponsor at the upcoming 2nd Annual GNEX-ACOTUR 2022 Conference. The senior-level vacation industry event will be held at the luxurious beachfront Grand Hotel Cancun, managed by Kempinski (formerly Ritz Carlton), 15-17 November 2022.
Through its acquisitions of SOR Technologies and WMPH Vacations and subsequent rebrand, arrivia has successfully diversified and scaled its service offerings through partnering with some of the best brands in travel.  The company uses points and alternative currencies to provide pricing opacity that allow it to secure the lowest prices on all forms of travel: cruise, resort, hotel, rental car, air and activities.  Its business partners offer these extraordinary prices to their customers under their brand.
"We are pleased to be a Gold Sponsor at one of the most important events of the year, where we have the opportunity to connect with many of our current partners and friends in the industry to share knowledge, learn of industry challenges and demonstrate how we can creatively solve for them." says Ross Crowder, Chief Commercial Officer for arrivia.
As a Gold Sponsor, arrivia will be a co-sponsor of the opening cocktail party featuring premium open bar and food for all attendees, held within the grounds of the beautiful Grand Hotel Cancun by Kempinski, and a large exhibitor in the networking lounge throughout the event.
GNEX-ACOTUR 2022 is a collaboration between Perspective Group who produce the renowned GNEX Conferences and Asociación de Complejos Vacacionales y Turísticos, A.C. (ACOTUR). The event brings the popular GNEX format and focus on networking to the second largest global market for vacation ownership as a regional annual event that is open to everyone. Local industry leaders will be able to meet with international companies wanting to do business in Mexico. ACOTUR currently has more than 40 member companies and business partners, which represents over 40,000 hotel rooms in the southeast of Mexico and 15,000 rooms in the international Caribbean with a total of 106 hotels.
The event will start with a golf tournament followed by two days of networking and general sessions including popular GNEX Conference sessions such as THE BOARDROOM – a unique twist on an industry leaders panel session; 60-Second Pitch where each company introduces themselves to assist with networking; Speed Networking where attendees meet one-on-one and exchange business cards; an interactive workshop plus other general sessions and two elaborate evening social events.
"We are delighted to welcome back arrivia as a top-level sponsor for a second year at our Cancun event. As a leading travel platform provider, arrivia offers an attractive suite of products and services for our resort developer and travel club attendees." Says Paul Mattimoe, President & CEO, Perspective Group; organizers of the three GNEX format events.
GNEX Conferences put the acquisition of new business at the top of its priorities. Attendees are rewarded with unique session formats and interactive networking events that are created especially for the GNEX Conference, and unrivaled access to top-level executives that span all areas of the hotel and resort industry including: Resort Developers, Hoteliers, Resort Management Companies, Vacation Clubs, Vacation Rental Companies, Short Term Rental Companies, Travel Clubs, Financiers, Investors, Legal Firms, Technology Providers, Exchange Companies, Rental & Resale Companies, Construction & Renovation Companies, Trade Associations, Online Travel Agencies, Vacation Inventory Platforms, Sales & Marketing Companies, Consultancy Firms and much more.
Sponsors so far include: Asociación de Complejos Vacacionales y Turísticos, A.C. (ACOTUR), arrivia, Gignet, SafeGuard, YACHTVIBES, Light, Lloydshare, Vacation Innvoations, Catalyst Marketing Solutions, GuestView Guide by Sharp NEC, GrupoSIM, Meridian Financial Services, SPI Software, Equaint, RCI, American Resort Development Association (ARDA), Asociación Mexicana de Desarrolladores Turísticos (AMDETUR), Cooperative Association of Resort Exchangers (C.A.R.E.), Canadian Resort & Travel Association (CRTA), Resort Trades, Send Me On Vacation (SMOV).
For more information on the event and to book tickets visit https://gnexmexico.com/register
For more details on Sponsorship Opportunities visit https://gnexmexico.com/sponsorship
About arrivia 
Arrivia is a travel technology company that provides travel loyalty, booking and marketing solutions to consumer-facing companies that want to deliver exceptional value to their customers, uncover new revenue streams and drive growth through exciting travel rewards and member benefits. The company's Travel Privileges platform opens up the world of travel for companies like American Express, USAA and Marriott Vacation Club by offering their customers more value through exclusive pricing and encouraging discovery with relevant and personalized options that inspire travel and customer loyalty. To learn more about how arrivia helps companies drive growth, incentivize sales, boost affinity and reward high-value customers, visit www.arrivia.com.
About GNEX Conference
With a heavy focus on networking, high-quality events, and innovative format, GNEX Conferences, attract senior-level executives from vacation industry companies across the globe. The conferences bring together a unique mix of attendees from traditionally separated segments of the hospitality industry, enabling you to network with companies that specialize in Hotels, Vacation Ownership, Resort Real Estate, Vacation Rentals, OTAs, Travel Agencies & Travel Clubs, plus all the vendors that supply them, including Resort Management, Sales & Marketing, Legal & Financial, Construction & Renovation, Technology, HR & Training and more…
For more details on GNEX-ACOTUR 2022, 15-17 November in Cancun, Mexico visit https://gnexmexico.com
For more details on our next GNEX 2023 Conference, 5-7 March 2023 in San Diego, California visit https://gnexconference.com.
For more details on GNEX-CRTA 2023, 29-31 August in Quebec City, Canada visit https://gnexcanada.com
About ACOTUR
Vacation Club Association (ACOTUR) represents and includes developers of vacation clubs with a range of programs and sectors; companies duly constituted in adherence to the laws of Southeastern Mexico whose principal activity is related directly or indirectly to tourism and vacation industry. ACOTUR's priorities are communication and transparency, generating business through networking and promoting, in an organized way, the development and evolution of this industry.