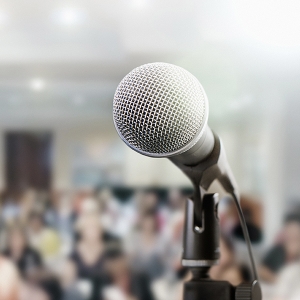 GNEX 2021 Conference, which will be held in in Miami, FL at the Eden Roc / Nobu Hotel from February 22-24, 2021 has announced the return of a popular interactive session that further boosts the networking-focused schedule.
The Global Networking Experience (GNEX Conference) produced by Perspective Group will return in February 2021 as the first opportunity for vacation ownership industry executives to meet in person to network, collaborate and learn in the past one year or even longer if they didn't attend GNEX 2020 which was both the first and last event of the year.
The 60-Second Pitch session enables representatives from approximately sixty companies (on a first-to-register basis) to deliver fast one-minute introductions to attendees from the main stage, detailing the products and services that they offer. This interactive and entertaining session provides the opportunity for all attendees to quickly learn more about the participants, their products and services and identify those companies whom they would like to target for a meeting during the conference.
GNEX 2021 puts the acquisition of new business at the top of its priorities.
Attendees are rewarded with unique session formats and interactive networking events that are created especially for the GNEX Conference, and unrivaled access to top level executives that span all areas of the hotel and resort industry including: Resort Developers, Hoteliers, Resort Management Companies, Financiers, Investors, Legal Firms, Technology Providers, Exchange Companies, Rental & Resale Companies, Construction & Renovation Companies, Trade Associations, Online Travel Agencies, Travel Clubs, Vacation Rental Platforms, Sales & Marketing Companies, Consultancy Firms and much more.
With extended indoor and outdoor spaces, strict safety protocols and a creatively adjusted schedule to ensure the comfort and safety of attendees, GNEX 2021 will deliver its networking-focused format at a beautiful beachfront location on Miami Beach.
For more information on GNEX 2020 visit https://gnexconference.com
Early sponsors include: INTUITION Brand Marketing, Light, SPI Software, Jim Madrid, Asociación de Complejos Vacacionales y Turísticos, A.C. (ACOTUR), Cooperative Association of Resort Exchangers (C.A.R.E.), Canadian Vacation Ownership Association (CVOA).
For information on Sponsorship Opportunities visit https://gnexconference.com/sponsorship
About GNEX Conference
With a new destination every year, a heavy focus on networking, high-quality events, and innovative format, GNEX Conferences attract senior-level executives from more than 100+ companies across the globe. The conference brings together a unique mix of attendees from traditionally separated segments of the hospitality industry, enabling you to network with companies that specialize in Hotels, Vacation Ownership, Resort RealEstate, Vacation Rentals, OTAs, Travel Agencies & Travel Clubs, plus all the vendors that supply them, including Resort Management, Sales & Marketing, Legal & Financial, Construction & Renovation, Technology, HR & Training and more… For more details on our next event in Miami at the Eden Roc / Nobu Hotel on Miami Beach visit https://gnexconference.com