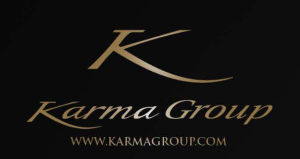 Over the course of more than 25 years, Karma Group has established itself at the very vanguard of 21st century resort development, offering a wide range of products and destination experiences around the world whilst never losing sight of its key pillars – to provide unique experiences, to entertain, to nurture a global community and to always give something back wherever in the world we work.
Tireless Karma Chairman John Spence and his management team have driven the expansion of the Group with unswerving vision and laser focus on both growth and quality. More than a mere collection of resorts, Karma Group espouses a lifestyle built around its core principles – one that hundreds of thousands of members and guests participate in each year. John himself was afforded the singular honour in 2019 of receiving a second Honorary Yale Fellowship, using his prodigious skills in hospitality to help train the next generation of sustainable resort designers and entrepreneurs.
As of 2019, Karma Group is the largest shared ownership company in Asia in private hands. And it has a global presence with scores of properties, land, interests and partnerships everywhere from Western Australia to the European Alps, Bali to London, Goa to Vietnam. This year, Karma Group added two stunning new properties to its portfolio – Karma Sitabani, a brand new safari experience in Uttarakhand, India that provides guests with up close and personal encounters with India's iconic wildlife and Karma Apsara, a serene hotel on the magical island of Koh Samui.
In short, Karma Group continues to experience year-on-year growth whilst maintaining standards of excellence across the companies properties, reflected by consistently high ratings for our resorts across the gamut of online user-led review sites. This expansion and consistency owes as much to the sense of community and cohesion that exists between different departments within the Karma Group – and between staff and customers too.
The wellbeing of Karma Group staff is as important to the company as that of members and guests who visit our resorts, restaurants, beach clubs and spas around the world. Karma Group now employs more than 2500 people across Europe, Asia and Australia – many of them have been with the company for decades
Whilst Karma Group has been synonymous with growth over the last quarter century, it remains an extremely personable place to work – and it is common parlance to describe the global workforce as a family. Because staff enjoy job security, flexibility, career opportunities and incentives, they stay loyal to the Group.
They also receive ongoing training both internal and external that is responsive to their particular needs and desires – from internship programmes designed to foster young talent to re-training for new roles. Expat staff receive excellent treatment wherever they work in the world, with comprehensive insurance, incentives, excellent salaries and incentive programmes. But besides these structural aspects, a wide range of extra-curricular activities and groups exist across the Karma Group network – all of which have grown up organically. These include sports teams, volunteer groups that work with disadvantaged kids and health and fitness initiatives.
As a result, Karma Group enjoys excellent staff retention and positive feedback – it's a reflection of the strength of the company that Karma Group employees are often sought after by our competitors, but rarely leave the company.
Then there is the experience of Karma Group members and guests – whom are also very much a part of the global Karma family. Karma Group enjoys similar levels of member retention and engagement as we do with our staff. Our members enjoy excellent relations with the staff the encounter – from the Karma Odyssey navigators who help curate their holidays to the resort staff that make them special. And the Group also facilitates interactions between members – many lifelong friendships have been struck up through Karma Group connections.
The Group is continually working to enhance the member experience, creating a holistic portfolio of services that includes unique properties in the world's most desirable destinations, invitations to exclusive parties, concerts and sporting events, a world class member support system built around a specially designed digital ecosystem that makes communications and booking processes as smooth and simple as possible, while giving members immediate access to staff dedicated to answering any and all questions. We regularly receive spontaneous testimonials from members thanking our staff for wonderful holiday experiences.
Karma Group is distinguished by unique, standout products such as Karma Beach, Karma Spa facilities around the world and our rock and roll hotel in the heart of London's Soho, Karma Sanctum. These are the kinds of venues that attract celebrities, rock stars and sporting icons and which have their own draw and brand identity within the group itself. This emphasis on hedonism, high design and laid back enjoyment elevates the Karma Experience – it's about celebrating the better things in life – and making them much more readily available to our members and guests!
Karma Group enjoys an excellent media profile – the Group's people and products regularly feature in the world's leading travel, hospitality and business media brands, while we've developed a dynamic and highly engaged global audience across our social media ecosystem.
In addition, Karma Group has more than 100 high profile Karma Luminaries who've been more than happy to get behind the brand, not only promoting our products but supporting our extensive philanthropy projects too. Through its Karma Cares initiative, Karma Group is particularly supports and empowers disadvantaged youngsters around the world. It has also championed team sports like rugby, helping young people to fulfill their potential and to learn to work together. Our teams around the world are constantly raising money to support causes – via our annual Penguin Walk marathon – where managers dress as a variety of wildlife and cross the Provencal countryside, raising thousands each year for Karma causes. Karma Group has donated more than US$1 million to Christel House India over the last couple of decades a wonderful charity that provides education and support to disadvantaged kids from Bangalore – where Karma Group started out. It's not just money though – Karma Group brings a group of kids every year for a holiday in Goa – for many, it's the first time they've seen the ocean. And we also provide training and scholarships to help them kickstart their careers.
One of Karma Group's greatest strengths is the diversity of our operations. We cover everything from sourcing land, design and development and construction, through sales & marketing, finance, administration and customer service. Karma Group's growth is down to many things – the vision and tenacity of its founder and Chairman John Spence – who has won high profile awards both for his entrepreneurship and his philanthropy – staff retention, an instinct for picking out the best destinations and experiences – and above all an instinct for entertaining, wherever in the world we're operating! Karma Group is a shared vision that 2500 dedicated staff and thousands more guests and members make a reality year after year.