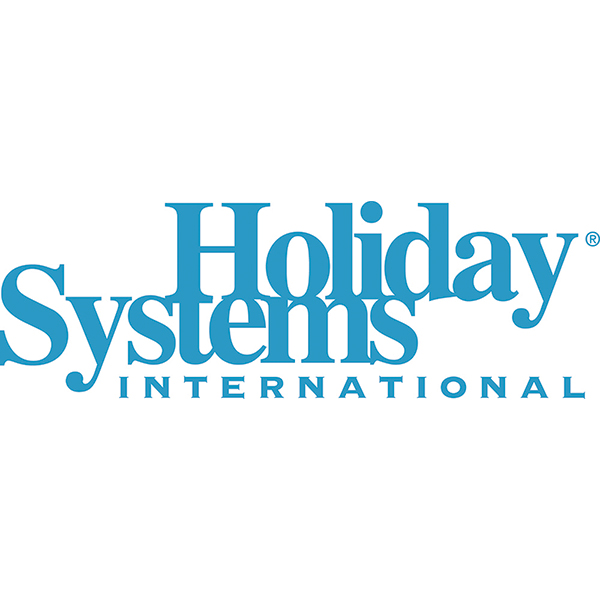 GNEX Best Membership Program– Holiday Systems International's Advantage Program® Best Membership Program: Open to any company who sells a membership package, whether it is timeshare membership, a vacation club, travel club, destination club or similar type vacation program.
What is it about your membership program that sets you apart from the rest – lifts you above the competition and leaves your members feeling so extraordinary that they are already planning their next vacation the moment they get home? Exclusive, valuable, generous, and relevant are just some of the many words that describe a great membership program, and they are also the words to describe HSI's "Advantage Program®.
The Advantage Program is an innovative membership loyalty program that adds important value to the consumer vacation experience, enhancing the value proposition of a shared ownership program, and delivering measurable consumer value as a stand-alone program as well. From award-winning infrastructure technologies and user interfaces to personal concierge service, the Advantage Program is committed to providing the consumer with exceptional value and a memorable personal experience with every interaction.
The Advantage Program incorporates a measurable value approach that demonstrates real value to the consumer with every transaction, versus only perceived value. But transactional value is only the beginning, as the Advantage Program also takes consumer engagement and loyalty to a much higher level. The Advantage Program is a white-labeled membership program that includes the industry's most comprehensive selection of travel benefits, specialized Vacation Ownership benefits, and the world's most valuable loyalty system (Advantage Credits®), our exclusive same-as-cash loyalty system.
When implemented, the Advantage Program has a profound positive impact on customer satisfaction, customer retention, and our partner's bottom line. Travel Benefits Advantage Program members select from the world's most comprehensive selection of exclusive travel benefits available through our full-service call center or our award-winning white-labeled Internet booking systems.
All services are fully provided in seven languages (English, Spanish, French, Italian, German, Russian and Portuguese). Now add the World's Most Generous Best Price Guarantee (lower pricing than best general public price or we pay double the difference in cash), and member confidence, satisfaction and loyalty is positively impacted and attributed to the entity where the member received their white-labeled entitlement (our partner).
Below is a partial list of travel benefits:
• 1,000,000+ of the world's finest 3-star to 5-star hotels. More hotels than Hotels.com, Travelocity, Expedia, Orbitz, or any other.
• 50 + Cruise Lines and every itinerary.
• 8,000+ Tour Packages (every major).
• 60,000+ condos, apartments, castles, bed & breakfasts, vacation homes, etc.
• 400,000+ destination activities in over 5,000 cities.
• 5,000+ Sports Travel Packages (Olympics, World Cup, NFL, NHL, etc.).
• 4,000+ Golf course specials.
• Unlimited Custom Vacations.
• 250+ Airline carriers, to and from virtually every country, no added fees.
• Rental cars, golf, spa services, event ticketing, shopping, and much more.
The Advantage Program also includes our award-winning Hotel Super Search® system, which quickly narrows a search to the exact property type (i.e. hotel, castle, apartment/condo, bed & breakfast, nightly resort, home/villa, adventure accommodation, hostlels, boats, inns, apparthotels, guest houses, etc.) through a combination of more than 10 variables. These variables allow the user to filter by price range, star quality, location, property type, stay duration, room type, brand, name, largest savings, and more!
Hotel Super Search also includes our live price comparison that points out the savings a member is receiving over the best general public price, continuously reaffirming the value of membership with every search. Advantage Credits® Exclusive to the Advantage Program, Advantage Credits deliver the ultimate membership loyalty program with proven, measurable results that guarantee the best possible consumer experience.
Customers earn these same-as-cash loyalty credits from membership benefit use, and then redeem them for spending with our partners (i.e. to pay membership fees, to pay maintenance fees/club fees, to pay financing payments, to upgrade their Vacation Ownership plan, etc.), for other membership benefit use (i.e. travel, etc.), for whatever else they would otherwise spend cash, and even for actual Cash.. For members that have Vacation Ownership time, these members can also earn Advantage Credits by converting their vacation time periods to Advantage Credits, which allows these members to spend their Vacation Ownership intervals like CASH and even receive CASH!
Advantage Credits provides today's Vacation Ownership client with the most modern and convenient way to utilize, and monetize, their vacation time periods in ways that enhance the value of their investment, while also increasing maintenance fee/club fee receivable performance, customer engagement and retention for resorts. Advantage Credits are "same-as-cash" loyalty rewards, which makes them the World's most valuable loyalty system. Advantage Credits are funded, by HSI, in US DOLLARS (not funny money)! They're easy to earn, easy to measure, and easy to redeem, and can even be redeemed for CASH!
Each Advantage Credit is earned at $1 US Dollar per credit and they redeem at $1 US Dollar SAME-AS-CASH. No other program does this. There are three easy ways to earn Advantage Credits:
1.Travel Reservations: When making travel reservations, members save off today's price AND also receive same-as-cash Advantage Credits!
2. Friends and Family use: Members may designate authorized users to use member benefits. When these users make travel reservations, they save off of today's price AND the Member receives same-as-cash Advantage Credits from this use!
3. Credit Conversions: Members can convert Vacation Ownership week(s) or club points to Advantage Credits. The system accepts every type of Vacation Ownership submission, including traditional weeks, club points, fractional ownerships, etc. Each Advantage Credit is equivalent to $1 US Dollar, and the amount of credits issued directly correlates to maintenance fees or club fees (not a deflated value), which provides the industry's ONLY legitimate maintenance fee/club fee relief.
Advantage Credits provide real VALUE and FLEXIBILITY that partners need and customers want, defining the difference between REAL value and PERCEIVED value. Advantage Credits can be redeemed by members by phone or online through the white-labeled website for:
• Partner products and services (i.e. finance payments, upgrades, additional room nights, Maintenance Fees/Club fees, etc.)
• Best-Price Travel (not inflated pricing)
• Membership Fees
• CASH!
• Whatever else a customer would otherwise pay cash for Factors that distinguish the Advantage Program as the Best Membership Program:
• Exceptional Personal Service: The Advantage Program is where our partners come to enhance their value proposition, to enhance consumer satisfaction, and to replace or supplement their other third-party programs.
• With the Advantage Program, the benefits are outstanding and exclusive, but without exceptional service, the consumer will move on. Advantage Program members receive the industry's best personal service with every interaction, and in their native languages; therefore, members feel understood and appreciated, because they are!
•Depth of benefits:The depth of benefits in the Advantage Program is simply unmatched, and the value is easily measurable and demonstrated without confusing the consumer.
• Loyalty Credits with REAL Value
• Redemption Flexibility: Advantage Credits are same-as-cash, so participants can redeem them for literally anything they would otherwise pay cash for, including for partner products and services, travel, or even cash. The same-as-cash value separates this loyalty system from all others, and prevents participants from being trapped into a closed redemption system with only inflated redemption options.
•No Matching Funds or Limits: Because Advantage Credits are same-as-cash, Advantage Credits can be used to pay 100% of a purchase without requiring matching funds. For example, when a member desires to purchase a $10,000 upgrade, HSI simply debits their Advantage Credit account and sends our partner a check for $10,000, from HSI!
•Never Expire: Advantage Credits never expire until redeemed, providing real value, without breakage. And for participants that convert their vacation time periods, this allows the member to convert a perishable interval (use-it-or-lose-it) into non-perishable currency (Advantage Credits), a more user-friendly alternative to "exchange banking". o
• Honest and Risk-Free Participation and Participant Control: When converting Vacation Ownerships to Advantage Credits, participants submit one interval at a time, which allows participation without changing a product model. Also, 100% of submissions are REQUEST-FIRST, so participants know exactly how many same-as-cash Advantage Credits (US Dollar value) they will receive BEFORE submitting their Vacation Ownership.
•Transparent and Honest: As previously mentioned, each Advantage Credit equals $1 US Dollar, so there's no need to reference a complicated chart to determine the credit value. Each customer can view their full history of Advantage Credits earning and redemption, down to a transactional level, through their "My Account" access online 24/7. When earning Advantage Credits, the customer knows, in real time, their allocation of Advantage Credits before completing a transaction. When redeeming Advantage Credits, the customer is in full control of how they redeem, and the quantity they redeem, without quantity limitations or matching funds requirements.
• Video Assistance: Today's consumers love dynamic interfaces and the Advantage Program delivers that in high definition! The white-labeled benefits website features short comprehensive videos that provide overviews of the key benefits and "how-to" videos that educate members on how to get the most out of their membership. These videos provide members with a convenient and engaging way to remain excited about the great benefits that attracted them in the first place. All videos are easily accessible and provided in seven languages with just a click.
• Maintenance Fee/Club Fee Payments: HSI has paid over $75,000,000 in maintenance fees/club fees benefiting many thousands of Vacation Ownership consumers, consumers that would have otherwise been delinquent on their maintenance fees/club fees. When earning Advantage Credits from converting vacation time periods, single participants with multiple ownerships frequently earn and redeem Advantage Credits for sums in excess of $20,000 per year, and those funds often go directly back to partner spending. That's an amazing membership benefit!
• Increased Sales: Directly increasing operational efficiency and revenue, the Advantage Program has become the core of HSI partner sales rooms worldwide. From the exclusiveness of same-as-cash loyalty credit value, the ability for Members to also earn these credits from friends and family use, and the ability use them to pay for our partners products with these credits, our partners close at not only a higher rate, but with increased VPGs. Also, he US Dollar loyalty credits increases the value proposition for new prospects. For prospects that already own other Vacation Ownership plans, Advantage Credits provide a way to offset those maintenance fees/club fees, which regularly finances new sales.
• Positive Disruption: The Advantage Program is an innovative membership program that has positively disrupted the industry. It directly supports the customer's needs, providing exceptional benefits that all sales and service teams are proud to represent. The Advantage Program delivers value and establishes credibility to the consumer while driving important positive spending inducements without the limitations customers complain about with other loyalty programs! The Advantage Program is proven, measurable, and honest, making it the essence of a best membership program! The Advantage Program is the perfect choice for the GNEX Best Membership Program award!