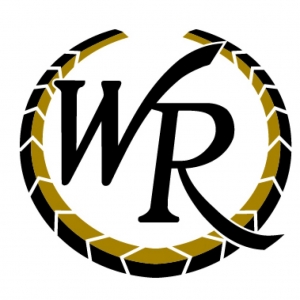 For those who enjoy the majesty of beautiful snow-capped mountains and the exhilaration of hitting the ski slopes, Westgate Park City Resort & Spa is the ultimate destination. Conveniently located at the base of the nation's largest ski resort, Westgate Park City is the perfect getaway for families looking to experience the thrill of this winter wonderland. Whether it is skiing, shopping, dining, or relaxing, Westgate Park City Resort & Spa has the perfect activities for all of its guests.
A property that consistently aims to be best in class, Westgate Park City Resort & Spa continued to update the resort in 2015 with a complete facelift to the resort hallways. This included new woodwork, paint and local landscape artwork adorning the walls; floors received new custom-designer carpet; and, as part of the resort's concerted effort to be more environmentally conscious, LED lights, exit signs and chandeliers were added to complete the transformation.
The Preview Center also received a makeover. Modern acrylic artwork of area activities and Westgate properties line the walls, a new open lobby with reception desk, fresh paint, new carpet, tile and furniture give the Preview Center a sleek and attractive look.
To meet the dining demands of the popular Drafts Sports Bar & Grill, the deck was enclosed with a retractable glass structure. This unique feature with floor-to-ceiling windows provides a year-round panorama of the mountains, regardless of the weather, and a view not offered by any other dining venues in the area.
In 2016, Westgate Park City Resort & Spa is planning more renovations. Planned projects include additional conference room space with scenic views of the Wasatch Mountains, outdoor kitchens with gas grill capability, all-new deck space for hosting outdoor weddings and events, an updated arcade room, and many more.
Wintertime travel to Utah is all about the skiing. Westgate Park City sports a ski valet service and access to over 7,000 skiable acres, which range in difficulty from beginner to professional. The resort's layout affords its guests ski-in/ski-out accommodations to literally set foot outside their door and immediately gain access to the slopes from their luxury villas.
Westgate Park City Resort & Spa provides its guests with award-winning spa and dining options. Named "Best of State" Destination Spa, Serenity Spa by Westgate prides itself on using products that are developed locally and recently partnered with Salt of the Earth to use and offer products created from the Great Salt Lake.
Edge Steakhouse is a modern twist on the traditional steakhouse, a three-time "Best of State" Steakhouse winner, two-time "Best of State" Statue winner, one of USA Today's Top 10 Restaurants in Park City, Forbes Recommended and Wine Spectator Award of Excellence winner. In addition to a full bar, Edge features a broad selection of domestic, international and local beers, and more than 1,000 wines from around the world.
Awarded Utah's "Best of State" for Best American Pub and Best Gourmet Burger, Drafts Sports Bar & Grill gastro-style pub is synonymous with hand-crafted burgers, stone hearth pizzas, and gourmet pub food. The beverage menu offers 50 beers from around the world, an extensive wine list and full bar, put to creative use by expert mixologists.
In November, Westgate Park City Resort & Spa was awarded AAA's coveted Four Diamond Rating. This prestigious accreditation ranks the resort as one of North America's premiere accommodations based on the reviews of AAA's team of professional inspectors, the hospital industry and over 55 million AAA/CAA members. Only 5% of more than 28,000 properties achieve this honorable distinction.
Westgate Park City hosts an impressive menu of activities and amenities designed to impress and comfort every traveler. From newlywed couples seeking romance and seclusion, to families creating special traditions, to the hard-to-please veteran traveler, Westgate Park City Resorts & Spa is designed to exceed expectations and create an irreplaceable backdrop to the most unique experiences and a lifetime of memories.