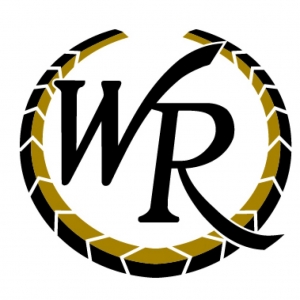 I Love Orlando – Westgate ResortsSince 1997, I Love Orlando has been Central Florida's Premier Vacation Magazine exclusively owned by Westgate Resorts. Orlando is one of the top tourism cities in the world and offers some exciting and unforgettable attractions for all to enjoy. I Love Orlando provides a link among its advertising partners and Westgate Owners and tourists vacationing in Central Florida. From thrilling theme parks to Orlando's myriad of dining and retail establishments, the magazine provides tourists with an all-access guide to Central Florida. I Love Orlando's goal is to ensure Westgate's owners and visitors have a fun-filled vacation by supplying everything they need to make the most of their trip.
While the publication is available at various locations throughout Orlando for domestic and international tourists to enjoy, I Love Orlando magazine's target audience is Westgate Resort's owners. I Love Orlando is the exclusive marketing and informational piece at all Central Florida Westgate Resorts and Marketing locations. In addition, the publication can be found in partnered hotels and The Florida Turnpike and Interstate Welcome Centers. The content of the magazine focuses on what is new at Westgate's resorts and dining entities, as well as, area attractions for owners to experience while staying at an Orlando-based Westgate resort.
With an annual circulation of over 1-million, I Love Orlando reaches many of the destination visitors. The magazine provides area maps that include theme park locations, nearby attractions, Westgate Resort locations, and shopping and dining establishments. Full-length articles, uniquely customized to the time of year, discuss what each park has to offer in magnificent detail.  I Love Orlando works hard to make sure that the world-famous parks receive proper recognition, driving countless visitors to experience everything each year. Advertisers have also provided readers with a valuable opportunity to enjoy their business by offering coupons and discounts throughout the magazine. The magazine features a center-fold coupon book which allows readers to splurge and indulge on vacation, while still saving money.
The Westgate Story, a two-page spread in the magazine, keeps owners up-to-date on new things happening at Westgate Resorts. The magazine features Westgate's many Orlando-based conveniences like the Westgate Smokehouse Grill and Serenity Spa so readers enjoy all Westgate has to offer during their stay.
I Love Orlando catalogs all of the "must see" sights and sounds of Orlando and its surrounding areas and provides it to its readership in a quality, compact, easy-to-digest format. With all the offers and coupon options in the magazine, it is a most valuable tool for visitors to experience an affordable, exciting, and stress-free vacation!