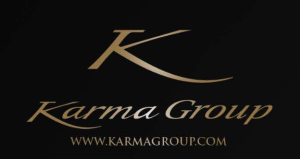 Fifty years ago, instant communication was only a dream. Now, customer experience is completely reliant on it. Making proper use of these technologies is essential in creating a seamless customer experience where all the necessary information and resources are on hand whilst remaining intimate and personal. In our connected world where the internet provides lifelines – and excellent UX design is at the heart of effective customer service. Cue the Karma Odyssey platform – a one stop digital hub that connects Karma Group members with our expanding portfolio of products and service.
This carefully curated software, complemented by a highly trained team of Karma Odyssey Navigators, allows our large member network to browse the world's top destinations and make bookings with ease and simplicity, accessing instantaneous information all in one place. Upon login, all data is pulled directly from our systems to give members LIVE availability and account information. That translates to comprehensive and immediate access to a world of exciting holiday experiences at more than 7,500 resort destinations worldwide!
Karma Odyssey combines cutting edge online services utilising digital technologies that allows over 50,000 members around the world to quickly and seamlessly check availability at thousands of properties around the world – and then go ahead and book just as easily. Whether booking at table for six at di Mare during high season, an apothecary massage at Karma Spa Rottnest, or checking on suite availability at Le Preverger, ease and efficiency are just a few clicks away. Sophisticated self-service is the first step to helping our customers help themselves and Karma Odyssey allows them to do this effectively and with no waiting time.
The extensive choice of live online services Karma Odyssey offers our members include:
● Live Online Hotel Rentals
● Live Online Car Hire
● Live Online Flights
● Live Online Event Tickets & Attractions
● Book live onsite services from dining to spa treatments
● Karma Beach Access
● Special Member Events
● Internal Exchanges
● Internal Bonus
● Internal Special Member Offers
● Internal Member Discounts on F&B and Spa Services
● Cruise Services
● External Exchange, Bonus & Special Member Rates in over 7,500 Affiliated Properties
The world operates in synchronous time now. Customers expect you to be always on and most of them prefer to interact using chat services in real-time. Karma Odyssey meets this demand where all queries and issues can be addressed directly via our 24 hour live chat feature or through our sophisticated call centre interface (Predictive Dialer) that tracks interactions and outcomes, call times, requirements for follow up, verifiable contact details. That means members get a truly personalised service from the Karma Odyssey Navigators, who have all the requisite member details instantaneously at hand so they can help facilitate holiday bookings and follow ups.
How does it all work? The Karma Group member interface tracks membership details, personal details, correspondence enquiries and bookings. As soon as a member contacts us, our Karma Odyssey Navigators get an instantaneous snapshot of their member profile – what they own/have owned, where they've been and what bookings they're looking for – allowing us to provide a genuinely tailored response to each query.
This state of the art technology significantly improves the customer experience by allowing our front line Member Service Division to provide more personalized interactions. Instead of feeling the pressure of growing case queues, our teams can be more thorough in their work and avoid costly troubleshooting errors.
By continually improving existing products as well as adding new ones with Karma Odyssey, our Members can enjoy the immediacy, flexibility, and peace of mind the platform delivers flawlessly.