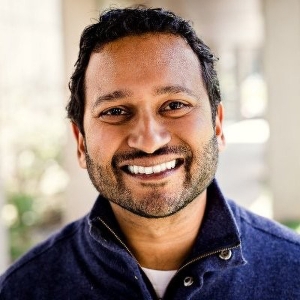 GuestView Guide, a digital concierge for vacation rental properties will be the latest new sponsor at the upcoming GNEX 2022 Conference to be held in Las Vegas at the AAA Five Diamond Encore at Wynn Las Vegas from 15-17 February 2022.
GuestView Guide was built by Sharp NEC Display Solutions, a leader in interactive display technology to fill a very large gap in the technologies available to vacation rental management companies to provide informative and useful guidebooks. The digital concierge platform replaces paper guidebooks and pamphlets that are frequently out of date with an easy-to-use interactive guide that can be updated at any time with new restaurants and attractions, changing hours of operation, and specials.
As a Bronze Sponsor, GuestView Guide will be a sponsor of the General Sessions, an exhibitor in the Networking Lounge and a participant in Expo LIVE!, which showcases exhibitors on the main stage, giving attendees plenty of opportunities to discover the products and services that the company offers.
"Sharp NEC is excited to attend GNEX 2022 and share how our interactive digital concierge, GuestView Guide, helps operators promote vacation ownership and club membership opportunities," said Suneel Goud, VP of Global Innovation and Business Development. "GuestView Guide enhances the guest experience, allowing travelers to discover property amenities and the best of the local area."
GNEX Conferences, which are produced by Perspective Group, attract senior-level executives from an average 100+ vacation ownership and wider hospitality and leisure companies from around the globe.
"GuestView Guide's success in the vacation rental industry will easily apply to the vacation ownership industry and we are sure that many of our resort operator attendees will enjoy learning about the features and benefits of these digital display products." Says Paul Mattimoe, President & CEO, Perspective Group.
GNEX Conferences put the acquisition of new business at the top of its priorities. Attendees are rewarded with unique session formats and interactive networking events that are created especially for the GNEX Conference, and unrivaled access to top-level executives that span all areas of the hotel and resort industry including: Resort Developers, Hoteliers, Resort Management Companies, Financiers, Investors, Legal Firms, Technology Providers, Exchange Companies, Rental & Resale Companies, Construction & Renovation Companies, Trade Associations, Online Travel Agencies, Travel Clubs, Vacation Rental Platforms, Sales & Marketing Companies, Consultancy Firms and much more.
For more information on GNEX 2022 visit https://gnexconference.com
Sponsors so far include:  arrivia, Catalyst Marketing Solutions, Holiday Systems International, INTUITION Brand Marketing, Vacation SafeGuard, Equiant, Light, BeHome247, GuestView Guide by Sharp NEC, Koala, RCI, TravCoding, Uplift, Vacations 4 You, El Cid Vacations Club, Jim Madrid, Resort Data Processing, Inc., Asociación de Complejos Vacacionales y Turísticos, A.C. (ACOTUR), Asociación Mexicana de Desarrolladores Turísticos (AMDETUR), American Resort Development Association (ARDA), Cooperative Association of Resort Exchangers (C.A.R.E.), Canadian Resort & Travel Association (CRTA), Send Me On Vacation (SMOV).
For information on Sponsorship Opportunities visit https://gnexconference.com/sponsorship
About GuestView Guide
GuestView Guide by Sharp NEC Display Solutions of America, Inc., is a digital concierge for vacation rental properties, hotels, vacation properties and more, providing innovative on-property and in-room digital displays. Replace paper notices, guidebooks and pamphlets with easily updated digital displays. Learn more at https://guestviewguide.com/
About GNEX Conference
With a new destination every year, a heavy focus on networking, high-quality events, and innovative format, GNEX Conferences attract senior-level executives from more than 100+ companies across the globe. The conference brings together a unique mix of attendees from traditionally separated segments of the hospitality industry, enabling you to network with companies that specialize in Hotels, Vacation Ownership, Resort Real Estate, Vacation Rentals, OTAs, Travel Agencies & Travel Clubs, plus all the vendors that supply them, including Resort Management, Sales & Marketing, Legal & Financial, Construction & Renovation, Technology, HR & Training and more… For more details on our next event in Las Vegas, Nevada visit https://gnexconference.com