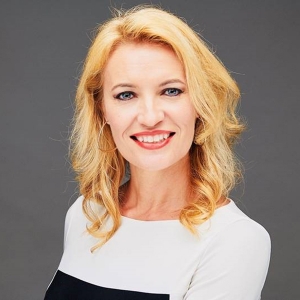 Equiant, an Arizona-based Fintech company is continuing its multi-year support of GNEX Conference by confirming as a Silver Sponsor for the upcoming GNEX 2022 Conference to be held in Las Vegas at the AAA Five Diamond Encore at Wynn Las Vegas from 15-17 February 2022.
Equiant is one of the United States' leading structured finance servicers with a portfolio that exceeds $1.5 billion and includes over 500,000 individual consumer accounts. With decades of experience Equiant combines the power of technology with the intelligence of a world-class team to make it easier and more efficient for clients to service accounts receivable and manage portfolios.
As part of their Silver Sponsorship, Equiant's logo will feature on the lanyards around all attendees necks throughout the event, as well as exhibit in the Networking Lounge and participate in Expo LIVE!, which brings the Networking Lounge to the main stage, giving each exhibitor five minutes to pitch their product to the senior level delegates.
"Our Equiant Team is thrilled to once again be sponsoring the GNEX conference this year! Having the opportunity to experience such an intimate setting while sharing best practices in the industry and discussing ways to reduce operating costs, increase revenue and stay compliant is always a win." says Ericka Schwarm, Director of Business Development, Equiant.
GNEX Conferences, which are produced by Perspective Group, attract senior-level executives from an average 100+ vacation ownership and wider hospitality and leisure companies from around the globe.
"We thank Equiant for their continued support of our events and we know that many of our attendees will enjoy learning more about how their services can improve efficiencies through better portfolio management." Says Paul Mattimoe, President & CEO, Perspective Group.
GNEX Conferences put the acquisition of new business at the top of its priorities. Attendees are rewarded with unique session formats and interactive networking events that are created especially for the GNEX Conference, and unrivaled access to top-level executives that span all areas of the hotel and resort industry including: Resort Developers, Hoteliers, Resort Management Companies, Financiers, Investors, Legal Firms, Technology Providers, Exchange Companies, Rental & Resale Companies, Construction & Renovation Companies, Trade Associations, Online Travel Agencies, Travel Clubs, Vacation Rental Platforms, Sales & Marketing Companies, Consultancy Firms and much more.
For more information on GNEX 2022 visit https://gnexconference.com
Sponsors so far include:  arrivia, Catalyst Marketing Solutions, Holiday Systems International, INTUITION Brand Marketing, Vacation SafeGuard, Equiant, Light, BeHome247, GuestView Guide by Sharp NEC, Koala, RCI, TravCoding, Uplift, Vacations 4 You, El Cid Vacations Club, Jim Madrid, Resort Data Processing, Inc., Asociación de Complejos Vacacionales y Turísticos, A.C. (ACOTUR), Asociación Mexicana de Desarrolladores Turísticos (AMDETUR), American Resort Development Association (ARDA), Cooperative Association of Resort Exchangers (C.A.R.E.), Canadian Resort & Travel Association (CRTA), Send Me On Vacation (SMOV).
For information on Sponsorship Opportunities visit https://gnexconference.com/sponsorship
About Equiant
Equiant is a Fintech company that is one of the United States' leading structured finance servicers with a portfolio that exceeds $1.5 billion and includes more than 500,000 individual consumer accounts. Its array of financial products and services includes loan receivables and maintenance fee servicing on a fully hosted web platform, PaaS receivables technology, point of sale merchant processing with PCI Level I compliance, document custody (including digital), back-up servicing plans, integrated payments, integrated reporting, integrated communications and now integrated contact center tools for early stage recovery and delinquency control. For more information about Equiant's industry-leading receivables servicing and financial technology, visit www.equiant.com.
About GNEX Conference
With a new destination every year, a heavy focus on networking, high-quality events, and innovative format, GNEX Conferences attract senior-level executives from more than 100+ companies across the globe. The conference brings together a unique mix of attendees from traditionally separated segments of the hospitality industry, enabling you to network with companies that specialize in Hotels, Vacation Ownership, Resort Real Estate, Vacation Rentals, OTAs, Travel Agencies & Travel Clubs, plus all the vendors that supply them, including Resort Management, Sales & Marketing, Legal & Financial, Construction & Renovation, Technology, HR & Training and more… For more details on our next event in Las Vegas, Nevada visit https://gnexconference.com