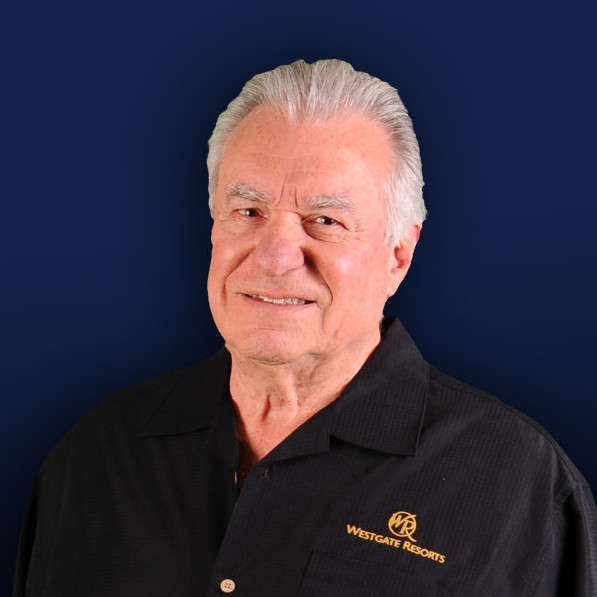 David Siegel – Philanthropist of the Year
The founder, President and CEO of Central Florida Investments, Inc. and Westgate Resorts, LLC., David Siegel started the company out of an office in his garage in 1972 and has grown it into the largest privately held timeshare company in the world and the largest private employer in Central Florida. In 1982, David opened his first resort, Westgate Vacation Villas, a 16-unit property in an orange grove located one mile west of Walt Disney World Resort. Today, Westgate Vacation Villas features more than 3,000 luxury units and is just one of Westgate's 24 themed resorts located in premier travel destinations throughout the United States and featuring a total of more than 14,000 luxury villas, along with world-class spas, award-winning restaurants, family-friendly water parks, and much more.
David is widely regarded as the "King of Timeshare" because of his immense contributions to the timeshare and hospitality industry. His business continues growing at a record pace and supports more than 10,000 dedicated Team Members and their families. And while meaningful and deeply important to many lives, all of this pales in comparison to his latest goal.
David and his wife Jackie lost their beautiful daughter Victoria to a drug overdose in 2015. She was just 18. This tremendous loss has inspired him to redeem her young life by immersing himself completely in trying to understand drug abuse and addiction, so that he may save many more children, colleagues and protect families. His singular mission in life now is to save lives. Through his Victoria's Voice Foundation – David has led a national conversation about the opioid epidemic and generating support for specific initiatives aimed at reducing overdose deaths. This includes
(1) life skills and prevention education to increase family conversations about drug abuse,
(2) a policy platform for the institution of random drug testing at educational institutions,
(3) a campaign to encourage locking up prescription medications, and
(4) legislation for the co-prescription of naloxone every time an opiate painkiller is prescribed.
Naloxone is a completely safe opiate reversal drug that can instantly pull someone out of an overdose state – even on the verge of death – into an immediate withdrawal. It is lifesaving and non-addictive.
It's David's goal to see that every first responder carry it and every university and college have it available. Just 13 months after losing Victoria, on July 22, 2016, David helped pass landmark legislation through Congress, which was signed into law by President Obama. The Comprehensive Addiction and Recovery Act (CARA) was the first major federal addiction act in 40 years. CARA authorized more than $7.2 billion to respond to the epidemic of opioid abuse through prevention and treatment programs.
Under David's direction, Westgate Resorts has also hosted an annual opioid conference the past several years, the latest of which was titled "Controlled Substance Prescribing and Adolescent Substance Abuse Prevention" and held at Westgate Lakes Resort & Spa on September 28, 2019. To ensure the continued funding of its programs and evidence-based research, in October 2019, the Victoria's Voice Foundation took to a national stage to host the "Victoria's Voice – An Evening to Save Lives" charity benefit at Westgate Las Vegas Resort & Casino. With the help of 1,000 guests, the sold-out event raised $1.5 million – 100 percent of which will be slated to fight drug addiction through the Victoria's Voice Foundation.
In addition, David continues to offer his complete support to the Westgate Resorts Foundation, which he founded in 2001. This Foundation partners with nonprofit organizations helping to build Strong Families and a Strong Workforce in every one of Westgate's resort communities. Each year, for the past several years, the Foundation has awarded more than $1.2 million to over 70 nonprofit organizations. David is also the namesake and strongest proponent of the David's Dollars Foundation, which assists hundreds of Westgate's Team Members and their families annually when they face an unforeseen crisis such as the death of a family member, emergency travel or a natural disaster.
As a proud veteran of the U.S. Air Force, David's commitment to our nation's military sets the tone throughout Westgate. He has made it an annual tradition to give away 1,500 vacations each year to veterans and active duty members and their families. Since initiating the Military Weekend program in 2011, Westgate has provided more than 25,000 free vacation nights to eligible active duty and veteran military personnel and their families. In addition, David has established a focus on recruitment of transitioning military personnel. Westgate provides unique benefits for veterans and reservists that work at Westgate. His initiative has earned Westgate recognition as a "Most Valuable Employer for Military Families" by CivilianJobs.com.