SEND ME ON VACATION'S "COCKTAILS & DREAMS"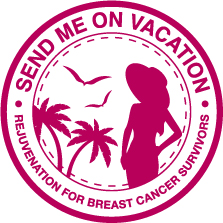 As Charity of Choice for 2018, Send Me On Vacation will host a special cocktail party and charity auction at GNEX 2018 onboard the SeaFair Grand Luxe.
Many supporters already donate vacation weeks to this incredible cause on a regular basis, but flights and other travel expenses are also needed to complete the packages to make them ready to provide to breast cancer survivors.
So we encourage GNEX 2018 attendees to donate valuable auction prizes that would be of interest to our audience and help support the cause in raising the money needed to send even more participants on these crucial healing journeys – and then join in the celebrations, enjoying cocktails whilst helping to make dreams come true for others.
Some suggestions for auction items:
Electronics
Sports Memorabilia
Speciality Vacation Weeks
Premium Products & Services
Premium Wines & Spirits
Premium Experiences
Just complete the form with the details of your auction item, and depending on what it is we will make arrangements with you to provide the physical item(s) or certificate(s) for redemption.
DONATE AUCTION ITEMS HERE
Breast Cancer claims more than 1,500 lives each day in United States, with most families affected at some point in their lives. Those that survive, still have devastating effects and a long road to recovery.
Send Me On Vacation is a nonprofit 501(c)(3) organization that provides financially disadvantaged breast cancer survivors the opportunity to initiate the process of emotional healing through a vacation experience. Send Me On Vacation empowers survivors to reconnect with themselves on a rejuvenating vacation. The vacation experiences have a profound effect on rebuilding the lives of breast cancer survivors after treatment and are designed to strengthen the body, stimulate the mind and heal the spirit, creating a transformative journey into health and wellness.
For more information visit www.sendmeonvacation.org
Just a few of the people SMOV has been able to help, thanks to the generosity of its supporters.