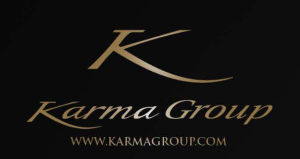 The best measure of customer satisfaction is of course the word of the customer. As per Trip advisor, the Web's largest, most popular, independent and influential source for travel reviews, Karma Group's flagship Karma Spa at Karma Kandara currently holds the number one position for Spa & Wellness in the Ungasan region of Bali. It's received 97 reviews and achieved a solid five star rating over an eight year period. The glowing comment headers from guests regarding Karma Spa range from 'heavenly bliss' to 'view and vibes are beyond' to 'best massage ever,' with each one also often lauding the resort for everything from it's friendly and attentive staff to it's exemplary villas and amenities. And with the Spa now expanding to offer several unique wellness spaces in settings that range from the sands of Karma Kandara's private beach to the famous majestic cliff top site, the stellar reviews look set to continue.
The sublime location of our cliff hanging spa shacks is often one of the most commented on aspects of Karma Spa with virtually every review mentioning the view. It's hardly a surprise considering it's location perched atop limestone cliffs with an unobstructed panorama of the Indian Ocean. Comments from guests proclaim, 'This spa is situated on the most beautiful cliffs overlooking the ocean, as you lie on the massage bed you look out over the ocean into infinity' and 'Words can't describe the view from this spa!.'
Of course location wouldn't matter one iota without the products, treatments and service to back it up. As a globally recognized spa brand with destination spas across Europe and Asia, Karma Spa consistently earns industry and media accolades, from the World Luxury Spa Awards; Karma Spa prides itself on delivering top quality products, impeccable service and unmatched variety of treatments.
Karma Spa products are made from GMO-free ingredients sourced from ethical and sustainable farmers and growers and are FDA certified, petrochemical-free, allergen free and contain no additives, harmful preservatives, synthetic fragrances or parabens. Our restorative massages use time honoured grounding rituals with home grown aromatherapy oils, healing stones and herbal poultices passed down through generations. And soon, Karma Spa will launch our Balinese Apothecary range of massage oils that are made from locally grown 'superfood' oils – herb and plant extracts including turmeric, ginger and sandalwood.
Along with our stunning location, these carefully curated treatments and products are what customers love the most. "Very good service and amazing professional massage!" – "The pre-massage questionnaire is very well structured and shows the professionalism of the spa" and "The lady who greeted me at the reception was very attentive to listen to my issues and recommend which massage suits me best" and "this was hands down the best place I have ever received a massage" are just a few of the comments selected from the 97 reviews on TripAdvisor.
Karma has always focused on ensuring all our therapists receive the highest level of training. Since its inception in 2008, our spa team of anatomy-trained bodyworkers have studied cranio-sacral therapy and Level 1 Reiki and train year-round with certified massage experts, health practitioners, yoga masters, reflexologists and healers to deliver deeply therapeutic experiences worthy of their praise. This is more than a regular massage and our customers recognise this.
And then there's our choice of treatments. Our expansive spa menu features an incredible array of 55 items to select from including massage curatives, men's & teen's treatments, couples retreats, spa therapies, yoga modalities, traditional Chinese medicine, master healer treatments, waxing and manicures, and of course our world famous detox and cleanse rituals and Intraceuticals Oxygen Infusion Facials.
Taking inspiration from the spa trends around the globe, Karma Spa is constantly introducing new offerings intended to heal the body and mind, while maintaining the highest levels of quality. Alongside our dedicated training regimen and constant product development, we're hopeful that Karma Spa will continue to deliver industry leading treatments to our ever growing list of satisfied customers.
https://www.tripadvisor.com/Attraction_Review-g1219108-d2187701-Reviews-Karma_Spa_at_Karma_Kandara-Ungasan_Nusa_Dua_Peninsula_Bali.html