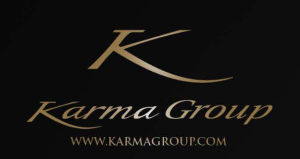 With Karma Spa locations in Rottnest Island, Bavaria, St. Martins, and Uluwatu, Jimbaran, and Gili Meno, Indonesia, Karma Group is constantly expanding and improving its comprehensive portfolio of products and services to provide members and guests with world class wellness experiences. A big part of this is developing new initiatives, launching new retail collections and spa rituals, curating unique wellness escapes and creating unique retail offerings. These missions were accomplished in 2019 with Karma Spa setting the bar for new products and services, especially in the Asia-Pacific region.
In early 2019, Karma Spa launched a brand new retail collection at the newly reimagined Karma Spa at Karma Rottnest. The range of products available at the spa's new Retail Apothecary boutique space include vegan candles, herbal teas, magnesium salt remedies, scent diffusers, MOKOSH Ayurveda and Pevonia skin care products, Keiko Jewelry, luxury wellness accessories, and a full selection of oils from the Apothecary Massage Bar. And in keeping with all of the brand's spa products, Karma Spa is very much a down-to-earth sustainable brand, with 80/20 treatments and retail ethos meaning that 80 percent of everything created is locally made and inspired.
One of the biggest changes this year has been the addition of several unique wellness spaces at Karma Spa Kandara, Karma Group's flagship spa in Bali. To complement the Cliff Spa which is famous for its panoramic views from its position on a rocky outcrop high above the Indian Ocean, Karma Spa inaugurated the new Ocean 'Segara' Spa at the resort's private oceanfront club, Karma Beach. Guests take the inclinator down to glistening white sands, where they can indulge in local island wellness rituals and sea-inspired therapies while being soothed by the sound of lapping waves. This cozy one room spa located mere meters from the beach is built from antique teak wood and features a rattan ceiling. Located near the Ocean Spa is the new Yoga Bale where guests can enjoy complimentary yoga, Tai Chi and Pilates sessions as well as learn Muay Thai Boxing if they're feeling more vigorous – best rounded off with a Sunday Thai Massages in the open-air pavilion overlooking the ocean.
Besides the addition of the two spas at Karma Beach, a number of new treatments were also introduced this past year. These include a Recharge Station for post-workout express sessions combined with sauna and three new results treatments including an 'Arrival Revival' jet lag cure, 'Slow down Seep Ritual' and a 'Screen Escape' that consists of hand and arm reflexology to counter issues caused by the repetitive use of digital devices! For guests wanting to experience the Spa without leaving the privacy of their luxury villa, we rolled out our In-Villa treatments in which Karma Spa, in partnership with The Dose, offers in-villa IVC and hydration infusions that combat the effects of jet lag, hangovers and generally pep you up. Sound baths have also been recently incorporated into the resort's treatment list, having been combined alongside most massages as well as the monthly Full Moon Yoga held at Karma Kandara.
Karma Spa also recently introduced the Balinese Wellness Menu consisting of five unique treatment. These restorative massages use time honoured grounding rituals with home grown aromatherapy oils, healing stones and herbal poultices passed down through generations. Part of this is the new Apothecary Retail Bar which offers locally crafted oils, candles and diffusers – all made with locally produced Indonesian oils from herbal and plant extracts including turmeric, ginger and sandalwood.
Karma Spa created a menu of half and full day Wellness Spa Day retreats which have been hugely successful and also launched a range of Sauna Wellness Rituals at the Cliff Spa, with a new menu including treatments such as Sports Recovery, Hangover Hydration, Deep Detox and Collagen Booster.
In 2019, Karma Spa also appointed the brand's first Yoga Ambassador, Ola Lirka. With hundreds of hours of Yoga Alliance certified training under her belt, her dynamic and energizing instruction taps in to Vinyasa flow techniques including Jivamukti, Sky Yoga and high energy HIIT Yoga. The perfect choice for the posting, Ola travels to Karma Spa a few times a year to run twice-daily yoga classes including Family Yoga and Mother & Daughter classes that are all in sync with Karma's family fun travel DNA.
The Karma Yoga Facial is also currently rolling out across Karma Resorts in Indonesia and Australia. Blending deep facial massage release, with lymphatic drainage and ayurvedic marma-point therapy in the spa, this treatment joins the brand new Infrared Sauna Suite as a new addition to Karma Rottnest. Already popular with our Karma Kandara guests, the Infrared Sauna Suite at Rottnest is complemented by a sauna ritual menu, which sees it form a part of a more indulgent treatment varying from magnesium salt scrubs to reflexology. Balinese Reiki, intuitive tarot readings and acupuncture were also hugely popular in 2019, as Karma Spa cements its reputation for a truly holistic, wholly indulgent approach to feeling good!