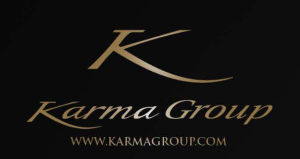 Without a perfectly integrated and highly motivated team, Karma Odyssey simply couldn't function. A combination online and real world hub, Karma Odyssey is at the heart of Karma Group's services to members – providing a seamless service including browsing thousands of destinations, booking holidays and other leisure services and refining the membership experience.
All of this means that the team charged with delivering this 360 degree service must withstand a great deal of pressure in ensuring everything runs smoothly and to highly exacting standards 24/7. And the 20 members of the Karma Odyssey team achieve this in spades.
One of the best measures of their success is in customer satisfaction. Karma Group continues to grow its membership, while retaining a level of loyalty that's the envy of many other brands. That's because the Karma Odyssey team has been able to embrace new technologies whilst still providing a very personal service to each and every member. On the frontline of this service are our Karma Navigators – the customer focused individuals who are in constant communication with our members and provide a conduit between the Karma Odyssey app and our members whenever needed.
Member testimonials tell us that they are doing a stellar job, with many clients taking the time out to personally thank individuals for their support and expertise, whether booking a holiday or providing solutions to issues – or anything else in fact that our members need from them. An example of a recent message from a new member went as follows:
"As this was our first experience booking through Karma, we were delighted with the professionalism and ease of booking offered by the Navigator, if this is the standard of service offered in the future we will be very satisfied."
The Karma Odyssey Navigators are supported by administrators and technicians that are as driven as they are detail-obsessed. The Karma Odyssey app is always running at full capacity with rarely any downtime for maintenance, while bookings are turned around almost instantly.
How does Karma Odyssey run such a tight ship? It's not just having great systems in place so that staff know exactly what's expected of them. It is also providing space for them to grow and develop and ensuring that they are feeling fulfilled in their particular role – and if they aren't, finding them a position that's better suited to their needs.
Besides staff enjoying a stable working environment, there is a genuine team spirit that derives from the easy camaraderie that exists among the team, reflected by the fact that extra-curricular activities are a regular fixture each month. Staff also receive regular training that reflects not only the job they do, but what they aspire for in their long term career.
The professionalism and cohesion of the Karma Odyssey team is further reflected in the fact that members are regularly called upon to provide training to other teams and departments within Karma Group – helping to ensure that the stellar team spirit extends across the Group's global network of resorts, venues, offices and destinations.