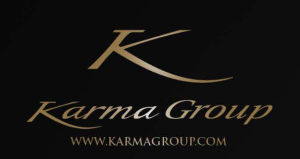 The hospitality industry perhaps more than any other lives and dies on the quality of its customer service. Our products are really about experiences. We want Karma Group members and guests to have a seamlessly pleasurable experience – from the moment they decided they wish to go on holiday, through the booking process to any post-vacation follow up. Achieving customer service excellence relies on excellent systems, products and services. Yet none of these things can function without a team of professionals behind them that is positive, driven and motivated.
The Karma Odyssey team fulfil all of these criteria.
At Karma Odyssey, we have made it a key priority to create a working environment that fosters all of these qualities. The 20 Karma Odyssey staff members work out of a spacious office that is surprisingly tranquil considering that this is the central hub for sales, bookings, ground arrangements, customer service and marketing. The sense of calm comes from the fact that all our Odyssey staff are pulling in the same direction – from the sales team to the Karma Odyssey Navigators who are in constant communication with members, to the administrators and technical support who make sure that systems always run smoothly.
If Karma Odyssey team members smile and go the extra mile, it is because they want to. We achieve this by providing a working environment that is conducive to people waking up in the morning and wanting to come to work. This is the key – it's the difference between a genuine smile and a prescribed smile. Most people are perceptive enough to see through pseudo-hospitality and most prefer the genuine version every time. We train our staff, we keep them informed, we pay them fairly and we offer excellent facilities. Most of all our staff know that they are cared for, they feel looked after and as a result, they try that much harder and give that much more. It's more than a job – Karma Odyssey staff understand that they're part of the global Karma Group family.
We also put a lot of attention into supporting the personal development of every staff member. Regular reviews are not just about assessing performance, but about ensuring staff feel fulfilled in whatever position they're in. Flexibility and freedom are key and staff members are encouraged to use initiative and imagination in their jobs. There is a natural camaraderie between Karma Odyssey team members that is naturally carried over to potential clients, members and resort guests.
We maintain high levels of motivation and energy by providing weekly spiff incentives that encourage a healthy spirit of competitiveness that is always friendly. We also recognise individual achievements and all members of staff meet regularly with management so that they feel supported.
One of the best measures of a successful and happy work environment is loyalty – and here Karma Odyssey excels. Many of our team members have been with us for more than a decade. And the more experienced team members always take the time to support new employees. Extra-curricular activities are a big part of the Karma Odyssey culture, with regular outings and informal groups getting together to play sports or to volunteer together. These include visits to the mountains of Bedugul to play paintball, office barbecues and monthly birthday celebrations that the entire office takes part in.