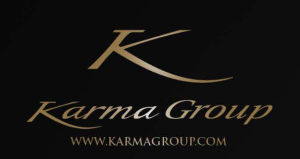 Karma Odyssey is more than just an online booking platform – it is an interface that perfectly connects personalised human to human services with a digital hub whose UX design is among the most sophisticated yet easy to use currently available in the hospitality sector. All of which translates into a swift and seamless experience for our customers – the Karma Odyssey members.
With so many products available to members, the challenge for Karma Odyssey was not only to provide more than 7,500 different resorts around the world, including affiliated properties, but to make sure members quickly and easily find the destination that is right for them. At the same time, we make sure that members are able to make the most out of the particular membership tier that they chose – maximising the use of their points allocation and taking advantage of the many offers that we present to customers, not only via Odyssey but across our connected social media ecosystem. These are the key services that members can access via the Odyssey platform:
● Internal Exchanges
● Internal Bonus
● Internal Special Member Offers
● Special Member Events
● Cruise Services
● Live Online Hotel Rentals
● Internal Member Discounts on F&B and Spa Services
● Karma Beach Bali Access
● Live Online Car Hire
● Live Online Flights
● Live Online Event Tickets & Attractions
● External Exchange, Bonus & Special Member Rates in over 7,500 Affiliated Properties
As is clear from the list of services, Odyssey is very much a one stop shop for our members travel needs. Not only does it cover a wide range of different destination and travel experiences – including cruises and tours – the platform is also regularly updated with a wide range of offers at Karma venues, from our award-winning beach club in Bali to our destination eateries and Karma Spa retreats around the world. It's not just about providing what our customers want, but to provide them with those extras that they haven't thought of yet!
Members can make use of a wide range of both native and non-native support channels, including live chat, Skype, email and a dedicated app that is updated on a day to day basis with the latest offers, contests and information from across the Karma Group network of properties as well as thousands of affiliated properties.
In addition, our Karma Odyssey navigators are constantly available to assist with bookings. These include native English, Indonesian and Chinese speakers. The goal is always to provide the most tailored vacation experience possible – whilst treating every member as a part of the Karma family. Not only can members connect with navigators, but also with fellow members. There's nothing like getting a firsthand account of a destination experience to assist in planning your vacation.
More than 50,000 members are currently connected to Karma Odyssey – and that number continues to grow. The Odyssey team have a target of 48 hours turnaround time on new bookings – and typically bookings are made far faster than this.
The Odyssey interface keeps track of member details, past correspondence, all enquiries and bookings. That means that our highly trained Odyssey Navigators instantly have all the details they need to provide a personally tailored service to each and every member when they contact us. Our call centre interface also tracks all interactions and outcomes as well as key data such as call time, follow up requirements and any changes in contact details. All of this data combined with a rigorous focus on customer interactions, allows us to provide a truly 360 degree service to our customers. It isn't just about responding either – Karma Odyssey maintains regular communications with members through high quality newsletters, EDMs and social media posts as well as personal meetings at our network of resorts.
Karma Odyssey is more than a platform – it is the vehicle through which we connect with our members – providing a professional and comprehensive service with the kind of personalised approach that allows our members to feel completely at ease and relaxed – the perfect state in fact in which to enjoy a holiday!