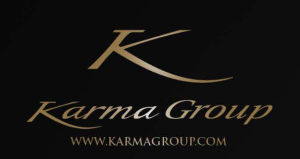 Karma Kandara Phase 6 is represents the final phase of real estate development at Karma Group's iconic villa resort in Bali. It is set at the highest point of the Karma Kandara site atop a limestone plateau at the southernmost tip of Bali – with soaring cliffs offering panoramic views across the Indian Ocean.
Karma Kandara Phase 6 makes ingenious use of the final section of real estate marked for development at the Karma Kandara site. The 1.3 hectare site comprises accommodations designed by acclaimed Australian architecture studio Woods Bagot, with a choice of sleek apartments and expansive villa residences.
There are five private pool villas featuring four spacious bedrooms, and an additional five private pool villas boasting three expansive bedrooms. The villas have been built using the finest native materials and lots of glass, giving them an open feel. This sense of space and lightness is added to by the design approach, which is an homage to the Balinese garden compound, blurring the boundary between indoor and outdoor spaces. The villas have also been built on two levels and are large and versatile enough to function as separate units. Irregular white stone facades contrast with hardwood fixtures and many of the villas feature ocean views.
In addition, guests can choose to stay in a sleek apartment complex, comprising a total of 37 deluxe studios,one bedroom suites and two bedrooms suites. The apartments reflect the same reverence for vernacular design, using high quality stone and hardwoods, with large floor to ceiling windows and spacious balconies.
All of the Karma Kandara Phase 6 residences are serviced by a fully equipped fitness centre, a conference room and a shared 25-metre pool complete with spacious deck, swim up bar and snack bar that sits below the accommodations. The fitness centre features a large yoga pavilion styled after a classic Balinese Bale, making the best use of available space.
The effect is to create spaces that evoke the Mediterranean, while reflecting the local environment with their muted colours and organic feel. The Karma Kandara Phase 6 development cascades down a steep hillside, just meters from the rearing limestone cliffs at the island's southernmost reaches – is not only a composite part of the whole resort however, it also offers its own self-contained lifestyle in microcosm, with its own destination restaurant, retail facilities, boutique spa and substantial pool deck set in exquisitely landscaped gardens designed to evoke not only the vivid lushness of the tropics, but also a hint of the Mediterranean.
Both the standalone villas & apartments adhere to the same exacting standards of build quality, facilities and services that have placed Karma in the vanguard of 21st century luxury boutique resort development. The suite of amenities at guests disposal is world class and architecturally audacious: di Mare restaurant – a spectacular pavilion perching on a rocky outcrop 80 metres above the Indian Ocean is among Bali's premier destination restaurants. A cliff inclinator transports guests down to Karma Beach – a privately accessed stretch of white sand giving onto an aquamarine lagoon that is home to one of southeast Asia's most celebrated beach clubs – one that is being expanded and given an art deco makeover. Karma Spa bestows time honoured spa rituals and cutting edge treatments in cliff-hanging spa shacks and at a new oceanside spa facility not to mention the cliff edge infrared sauna and Himalayan salt bath.