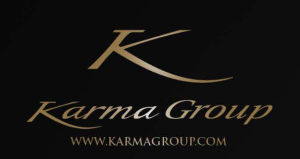 Since debuting in 2018, the Karma App has quickly established it as one of the most useful and popular platforms for the growing Karma Group community around the globe. Nearly 10,000 people currently use the Karma Group App and many report that it has greatly enhanced their membership experience by placing a whole raft of services in the palm of their hand.
Karma Group App is perfectly integrated into the Group's online ecosystem, which includes the
Karma Odyssey booking and customer service platform, a range of highly engaged social media streams and of course our resort websites. Karma App distils the key information from each of these platforms providing just the right amount of input – from short form destination profiles, booking services, special offers and the latest news from across the Karma network.
We've also added some key new features to the app in 2019 – live availability now allows members to book in real time, whilst any queries can be answered instantaneously via the live chat functionality.
It's not just about the services of course – but about useability. This is another area where the Karma Group App excels. Once members login, the UX is seamless and simple, considering the volume of products and services that are covered. The Karma Group app is tailored to Karma members in that it lets them browse and book offers that are exclusively available to them, on a platform that they can access at any time on their mobile device. At the same time, non-members can access content for free for a limited time, before being encouraged to sign up in order to see more.
The app doesn't just simply repeat information that can be found elsewhere – it tailors it to the mobile experience – and it works just as well whether members wish to browse destinations, resorts and other Karma Group venues and products, or if they have a very specific action they wish to fulfill – for example, making a booking.
The Karma Group App emphasises immediacy, with a newsfeed approach featuring regularly updated content such as destination reviews, breaking news from across the Karma Group network, special offers, events and competitions. Once members log in, the news feed appears front and centre with member-exclusive content that actively promotes engagement. For example, a story might discuss wines from Bordeaux, informing users that Karma Group actually produces its own Bordeaux wine and then inviting the user to attend a free tasting at one of our resorts – perhaps in Bordeaux itself!
Additional features include insider guides on Karma Group resorts and destinations – our travel experts have created more than 30 digital destination booklets that are available through the App and that can also be downloaded and/or printed. These destination profiles include up to date details on getting to and from our resorts, tips on the best local cuisine and shopping, our Karma Group curated tour itineraries that range from 3-5-7 days and key places of interests in each destination.
It is also now possible to book all of the Karma Group dining and spa outlets instantly via the
App, while another quirky addition is Karma Radio – allowing Karma Group App users to enjoy Karma Radio free streaming which is building up an increasingly diverse schedule of programmes.
While Karma Group App makes it easy to book holidays and other experiences, it eschews the hard sell in favour of an experiential approach, drawing users into the Karma world, giving them a feel for the Karma lifestyle and the destination experiences on offer. The incremental approach to serving up content to new users before requiring login provides yet another way to bring in new members to Karma, which in turn generates leads for additional membership products offered by Karma Group.
Karma Group has socialised the App among existing Karma Group stakeholders – from full members to new guests and prospective guests – using our social media streams as well as Karma Concierge staff, who assist new members to sign up to the App on site at Karma Group resorts and service centres. It is already proving a useful lead generator too, as users are encouraged to sign up themselves for special offers and to refer their friends and family.
Karma Group App is the right platform delivered at the right time as part of a highly successful strategy to expand Karma Group's reach while at the same time offering added value to new clients, and long term Karma Group members. It has already played a key role in increasing online bookings and we expect this trend to continue through 2020 as we continue to develop our content stream.