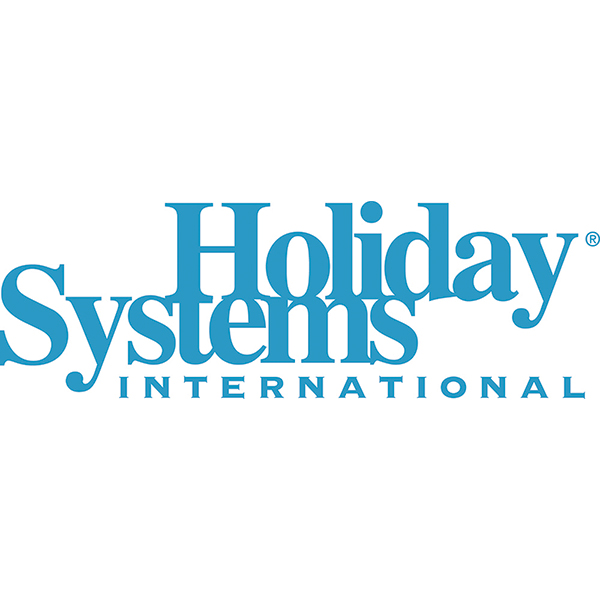 GNEX Best Business Product –Travel Reward Center™ Best Business Product: This award category looks for B2B products that provide the behind-the-scenes foundations for hotels and resorts to deliver the best possible guest experience. Whether it is a back-end software product, perhaps an analytics or insurance product, this is a key contributor to a hotel or resorts ability to be successful.
A Best Business Product provides measurable results, promotes the partner's goals and brands, and is proven in practice. Today, customer acquisition and loyalty is at the top of every company's list. The most important enhancements a company can make are those that will enhance customer acquisition and brand loyalty. A good loyalty program will accomplish both, by enhancing the value proposition, keeping customers engaged, and successfully competing. The Travel Reward Center (TRC) achieves all of this.
The Travel Reward Center is a free vacation system that allows our partners to issue free vacations that provide true value without breakage driven by third-party companies. The name "Travel Reward Center" allows the issuance of free vacations for multiple purposes. For example, to induce/reward behavior for customer engagement, as a FDI (First Day Incentive to purchase), as a retention/collection tool, referral reward, to accelerate installment payments, incentivize upgrades, incentivize employees, as a customer complaint resolution tool, among others.
Additionally, the stand-alone nature of the TRC enables companies to use it as a stand-alone tool across multiple industries and markets with minimal effort and no integration requirements. Unlike most industry "certificates" that incorporate numerous "opt-ins" and other barriers designed to drive breakage in favor of the third-party certificate company, TRC provides real free vacations where our partner benefits from all the breakage (non-use), NOT us. Here are some of the key features:
1. Unlike most industry "certificates" that charge for every certificate whether it is redeemed or not, we do NOT charge our partners for the free vacations they issue, but instead charge our partners ONLY when/if a free vacation is redeemed.
2. Our partners set and control the free vacation entitlement configurations they desire. For example: The maximum cost they will pay when/if a customer redeems (e.g. $500 max), the redeemable accommodations (e.g. 5-night hotel stay, 7-night-stay resort stay, 3-day cruise, etc.), the occupancy (e.g. 2 adults), the eligibility date (e.g. at time of distribution, or after 6 monthly payments have been made), the redemption term (e.g. 6 months from eligibility date, 12 months from eligibility date, etc.), and the customer restrictions (e.g. one per customer), etc.
3. After distribution, customers visit www.TravelRewardCenter.com to redeem their entitlement. The customer login credentials enforce our partner's entitlement configurations.
4. As a travel aggregator, we are uniquely positioned to provide high-value free vacation options at very low net-rate costs to our partners.
5. As a technology company, we are uniquely positioned to provide a world-class online redemption system that integrates easily, establishes credibility with every user, and provides our partners with the sophisticated tools they need to make it easy for them to configure whatever value they desire, to conform to any budget, and to monitor all customer activity.
6. When adding a free vacation to a new sale, our partner usually packs the price equal to the maximum redemption cost they set (e.g. $500), and will set those monies aside. When/if a customer redeems, our partner pays only the actual cost, which will never exceed the maximum cost designated for the entitlement configuration (i.e. $500). When the customer does not redeem their entitlement our partner recaptures the entire pack (e.g. $500), and when the customer selects something that will only cost our partner $250 our partner recaptures the difference between the pack and the actual cost. The TRC provides comprehensive redemption options from our Hotel Super Search® system (over 700,000 of the world's finest hotels), an exclusive selection of resort weeks, 50+ cruise lines (all major ocean, sea, and river lines), over 250 airline carriers to and from virtually every country in the world, and virtually anything else our partners desire under the same platform. Entitlement configurations are flexible, which can include a combination of redemption options (e.g. hotel and air), an either/or selection of redemption options (either a 5-night-stay hotel anywhere in the world or a 7-night-stay resort week), among other configurations. With the Travel Reward Center, businesses can distribute valuable rewards to their customers without having to service or fulfill the reward, yet remain in complete control over the value proposition, cost, and breakage on a customer-by-customer level. This prevents countless reputation management nightmares associated with the industry's traditional third-party "certificates", and saves our partners millions of dollars in infrastructure development costs. For all the reasons stated above, the Travel Reward Center is the right choice for the GNEX Best Business Product!