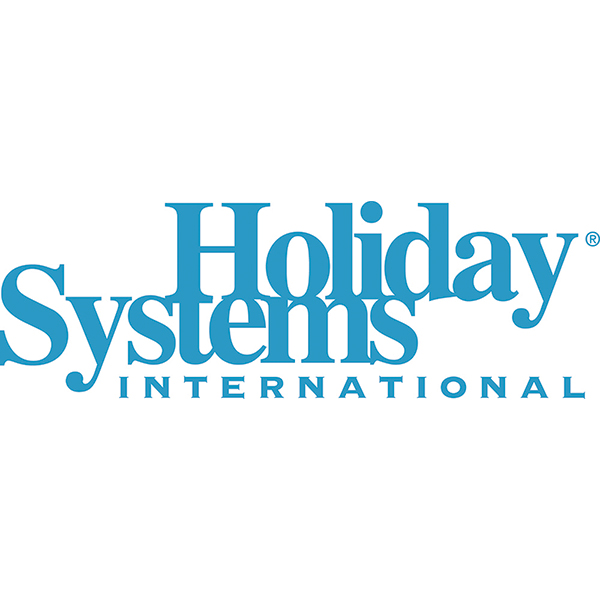 GNEX Best Consumer Product – Holiday Systems International's "Shield™" program Best Consumer Product:
This category is all about delivering the customer experience, and so is open to just about every B2C company who has developed an innovative consumer-facing product that really enhances and adds value to their vacation experience. This could include incentive programs, loyalty programs or travel programs and booking platforms, as well as traditional vacation products, VIP membership upgrades and more. Exclusive, valuable, generous, and relevant are just some of the many words that describe a great consumer product, and they are also the words to describe HSI's "Shield" program. Designed specifically to provide Vacation Ownership consumers with an honest alternative to the predatory tactics of the "timeshare exit" companies, the Shield is an innovative consumer-facing membership loyalty program that adds important value to the timeshare experience, honest relief from maintenance fees/club fees, and enhances the overall value proposition of a shared ownership program. The truth is most Vacation Ownership members do NOT want to "get out" of their timeshares, but instead just need a helping hand with maintenance fees/club fees and service options.
The generosity and transparency of the Shield resonates with members, reaffirms their confidence in their Vacation Ownership plan, keeps them in their plan and keeps their maintenance fees/club fees paid. With award-winning technology, an award-winning user interface, an unparalleled commitment to generosity, and personal concierge service, the Shield is providing consumers with exceptional value and a memorable personal experience with every interaction.
The Shield includes the industry's only legitimate maintenance fee/club fee relief system proven to keep consumers in their timeshares, and out of costly legal battles. Members can easily convert their vacation time periods to the industry's only same-as-cash loyalty system (Advantage Credits®), which members can then redeem for anything they would otherwise spend cash for, and can actually redeem their credits FOR CASH without devaluation! Advantage Credits are funded by HSI in US DOLLARS (not funny money)! The Advantage Credit US Dollar value is directly correlates to maintenance fees or club fees (not a deflated value), so the member receives honest and measurable same-as-cash value. Each Advantage Credit is earned at $1 US Dollar per credit and they redeem at $1 US Dollar SAME-AS-CASH, making them easy to earn, easy to measure, and easy to redeem! No other program does this. Factors that distinguish the Shield as the Best Consumer Product:
• Solutions: In today's world, where you can't even turn on the TV, or watch a YouTube channel without seeing a commercial for one of those "timeshare exit" companies, consumers need real solutions, and the industry needs solutions that support the concept of shared ownership. The Shield is the ONLY solution that works for everyone in the most honest and ethical way.
• Maintenance Fee/Club Fee Payments: HSI has paid over $70,000,000 in maintenance fees/club fees benefiting thousands of Vacation Ownership properties and many thousands of Vacation Ownership consumers, consumers that would have otherwise been delinquent on their maintenance fees/club fees. When earning Advantage Credits from converting vacation time periods, single participants with multiple ownerships frequently earn and redeem Advantage Credits for sums in excess of $20,000 per year. That's legitimate maintenance fee/club fee relief! That's an amazing consumer benefit!
• Never Expire: Advantage Credits never expire until redeemed, providing real value, without breakage. And for participants that convert their vacation time periods, this allows the member to convert a perishable interval (use-it-or-lose-it) into non-perishable currency (Advantage Credits).
• Honest and Risk-Free Participation and Participant Control: When converting Vacation Ownerships to Advantage Credits, participants submit one interval at a time, which allows participation without changing a product model. Also, 100% of submissions are REQUEST-FIRST, so participants know exactly how many same-as-cash Advantage Credits (US Dollar value) they will receive BEFORE participating.
• Transparent and Honest: As previously mentioned, each Advantage Credit equals $1 US Dollar, so there's no need to reference a complicated chart to determine the credit value. Each customer can view their full history of Advantage Credits earning and redemption, down to a transactional level, through their "My Account" access online 24/7. When earning Advantage Credits, the customer knows, in real time, their allocation of Advantage Credits before completing a transaction. When redeeming Advantage Credits, the customer is in full control of how they redeem, and the quantity they redeem, without quantity limitations, matching funds requirements or devaluation.
• Exceptional Personal Service: Shield members receive the industry's best personal service with every interaction, and in their native languages; therefore, members feel understood and appreciated, because they are!
• Positive Disruption: The Shield is an innovative consumer product that has positively disrupted the industry. It directly supports the customer's needs, and the industry providing exceptional benefits. The Shield delivers value and establishes credibility in the eyes of the consumer, reinforces the value of Vacation Ownership and defends the industry from the "timeshare exit" attacks. The Shield is proven, measurable, and honest, making it the essence of a best consumer product! The Shield is a perfect choice for the GNEX Best Consumer Product award!