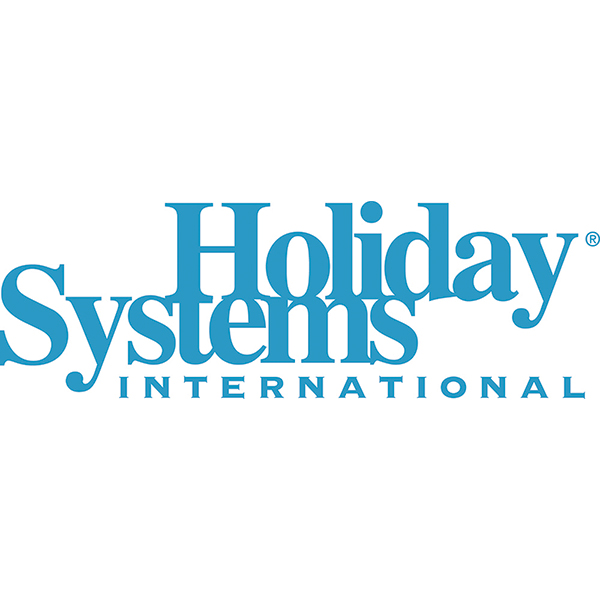 GNEX Best Customer Service – Holiday Systems International's Advantage Program® Best Customer Service:
We're looking for a company that excels in putting their customers first and has implemented various communication tools to educate, engage and streamline the interactive processes between company and consumer. This company should also demonstrate how they resolve customer complaints and how they adapt to eliminate the same complaints from reoccurring. The Advantage Program® is a membership program that provides unrivaled flexibility, measurable value, and generosity.
The Advantage Program is implemented by Vacation Ownership properties and HOAs for the purpose of adding value, resolving customer complaints and reducing rescission. Overview The Advantage Program includes benefits, technologies and services that exemplify generosity and customer satisfaction. Both travel benefits and specialized Vacation Ownership benefits are provided differently from most membership programs, and in a manner that has a profound positive impact on customer satisfaction, customer retention, and the customers' satisfaction with their Vacation Ownership purchase (when applicable).
Travel Benefits Customers select from the world's most comprehensive selection of travel benefits available through our full-service call center or our award-winning white-labeled Internet booking systems. All services are fully provided in seven languages (English, Spanish, French, Italian, German, Russian and Portuguese). Now add the World's most generous best price guarantees and customers feel confident their purchases are fully protected. A partial list of travel benefits include:
• 1,000,000+ of the world's finest 3-star to 5-star Hotels. More hotels than Hotels.com, Travelocity, Expedia, Orbitz, or any other.
• 50 + Cruise Lines and every itinerary.
• 8,000+ Tour Packages (every major).
• 60,000+ condos, apartments, castles, bed & breakfasts, vacation homes, etc.
• 400,000+ destination activities in over 5,000 cities.
• 5,000+ Sports Travel Packages (Olympics, World Cup, NFL, NHL, etc.).
• 4,000+ Golf course specials.
• Unlimited Custom Vacations.
• Airfares through 250 carriers, to and from virtually every country, no added fees.
• Rental cars, golf, spa services, event ticketing, shopping, and much more.
Our Hotel Super Search® quickly searches exact property types (hotel, castle, apartment/condo, bed & breakfast, nightly resort, home/villa, adventure accommodation, hostlels, boats, inns, apparthotels, guest houses, etc.) through more than 10 variables, including price range, star quality, location, property type, stay duration, room type, brand, name, and more! The Hotel Super Search also includes our live price comparisons that point out the savings a member is receiving over the best general public price, continuously reaffirming the value of membership with every search.
Specialized Vacation Ownership Benefits Advantage Credits® illustrate the Advantage Program's dedication to generosity, transparency and customer satisfaction. Advantage Credits is a flexible use system that allows Vacation Ownership members to spend their Vacation Ownership intervals like CASH and even receive CASH! Advantage Credits provide customers with the most modern and convenient way to utilize, and monetize, their Vacation Ownerships in ways that enhance the value of their investment.
Customers receive Advantage Credits when submitting a Vacation Ownership into the Advantage Credit system. The system accepts every type of Vacation Ownership submission, including traditional weeks, club points, fractionals, etc. Each Advantage Credit is equivalent to $1 US Dollar, and the amount of credits issued directly correlates to maintenance fees or club fees (not a deflated value).
The customer can then redeem Advantage Credits for best-price travel (not inflated prices) or even CASH, which provides the customer with a legitimate maintenance fee relief, which is extremely beneficial to members. To date, HSI has paid over $70,000,000 in maintenance fees. Single customers with multiple ownerships frequently redeem Advantage Credits for CASH in excess of $20,000.
The primary significance of Advantage Credits lies in the value provided, and the versatility of redemption. Also, Advantage Credits never expire until redeemed, so customers are not subject to forced breakage. This allows members to convert a perishable interval (use-it-or-lose-it) into a non-perishable currency! Service Assurance Services are provided online and by phone in seven languages.
Customers receive fast, friendly and consistent service ensured through state-of-the-art in-house proprietary customer management systems, training, monitoring, phone scripts and key performance indicators. In fact, most customers are answered by the the fourth ring rather than being placed into an automated que system. Video Assistance
The website features short and comprehensive videos that provide overviews of the key membership benefits and "how-to" videos that educate members on how to get the most out of their benefits. These videos provide members with a convenient and engaging way to remain excited about the great benefits that attracted them in the first place. All videos are provided in seven languages with just a click, and include, but are not limited to:
• Membership Overview
• Travel Benefits
• Specialized Vacation Ownership Benefits
• And more Complaint Resolution The complaint resolution process includes timely, professional communication to ensure customer satisfaction. Rigid procedures are followed that result in a timely and thorough investigation of customer complaints, and rapid resolution. Our in-house customer management system tracks every interaction with customers, including electronic date/time stamps, employee information, category of service, and more, providing us with the most efficient way to monitor and address the concerns of our customers. If a complaint is received, our system logs the complaint with a unique tracking ID and saves the original complaint to the customer's profile. The system then tracks our response adhering to strict timelines and escalation protocols, linking both the original complaint and our response to the customer profile for full visibility of history. Complaint resolution decisions are made adhering to the most generous position possible, which is based on customer satisfaction, NOT purely on legal responsibility or liability.
Our quality assurance team addresses each concern head on adhering to our 5 Step Resolution Process:
1. What happened?
2. How did it happen?
3. How do we fix it?
4. How do we make sure it NEVER happens again?
5. What if it was your money? HSI's Advantage Program is the right choice for the GNEX Best Customer Services Award!