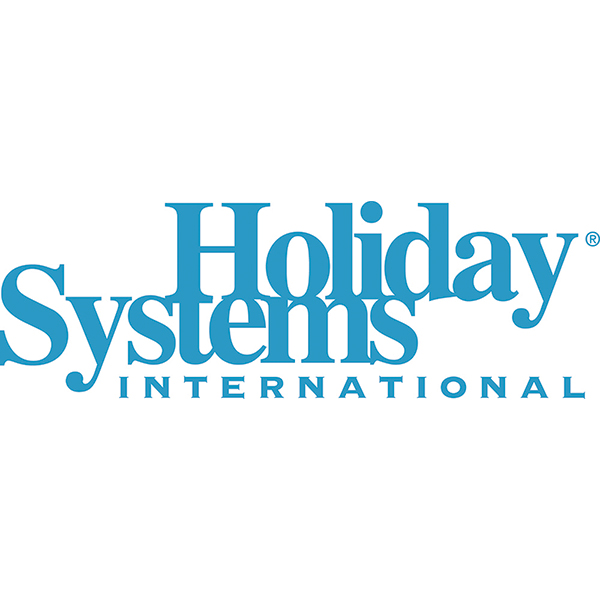 GNEX Best Innovation – Advantage Credits® Best Innovation:
Companies are always looking for the next new advantage and our award will go to the hotelier, developer or vendor that can demonstrate true innovation. This could be through developing new products not previously seen in our industry before, new ways of doing old things or perhaps filling a gap in the market – but certainly to a company that is seen as a modern pioneer within our industry.
Great innovation solves problems, improves a methodology, positively disrupts, and is proven in practice. Advantage Credits® is the essence of innovation! With 26 years of experience in the Vacation Ownership industry, Holiday Systems International knows what it takes to remain innovative and relevant to its partners, its members, and the industry as a whole. Advantage Credits has brought innovation to the concept of product value, consumer loyalty, consumer spending, and maintenance fee/club fee payments like nothing else in the Vacation Ownership industry. From customer acquisition, to brand loyalty and receivable performance, Advantage Credits has positively disrupted the industry in a measurable way! Constantly enhanced, Advantage Credits is the ultimate loyalty program that solves multiple industry challenges, has a proven record of producing measurable results for our partners, and delivers the best possible customer experience.
Advantage Credits are tailored to each partner's needs to best fit their financial goals and loyalty requirements. Customers earn these same-as-cash loyalty credits from membership benefit use, and then redeem them for spending with our partners (i.e. to pay membership fees, to pay maintenance fees/club fees, to pay financing payments, to upgrade their Vacation Ownership plan, etc.), for other membership benefit use (i.e. travel, etc.), for whatever else they would otherwise spend cash, and even for actual Cash.
All Advantage Credits are funded by HSI in US Dollars, so partners are not required to fund the loyalty credits by shaving margins. For members that have Vacation Ownership time, these members can also earn Advantage Credits by converting their vacation time periods to Advantage Credits, which allows these members to spend their Vacation Ownership intervals like CASH and even receive actual CASH! And unlike copies, the US Dollar value of the allocated credits is based on the maintenance fee/club fee, so members are not left wondering why their vacation time period was devalued. This makes Advantage Credits the industry's most valuable maintenance fee/club fee relief program. Advantage Credits provide today's Vacation Ownership member with the most modern and convenient way to utilize, and monetize, their vacation time periods in ways that enhance the value of their investment.
Simultaneously, Advantage Credits increase maintenance fee/club fee receivable performance, enhance customer engagement, enhance customer retention for our partners, increase customer spending with our partner's brand, reduce resale listings, and reduce customer's use of companies that promote "exiting" their Vacation Ownership membership.. This is a win-win-win for our partners, their customers, and the industry as a whole! Because Advantage Credits are literally "same-as-cash" loyalty rewards, this makes them the World's most valuable loyalty system, and the only system of its kind. Funded, by HSI in US DOLLARS, Advantage Credits are easy to earn, easy to measure, and easy to redeem, and can even be redeemed for CASH! Each Advantage Credit is earned at $1 US Dollar per credit and they redeem at $1 US Dollar SAME-AS-CASH. No other program does this. There are three easy ways to earn Advantage Credits:
1. Travel Reservations: When making travel reservations, Members save off today's price AND also receive same-as-cash Advantage Credits!
2. Friends and Family use: Members may designate authorized users to use member benefits. When these users make travel reservations, they save off of today's price AND the Member receives same-as-cash Advantage Credits from this use.
3. Credit Conversions: Members can convert Vacation Ownership week(s) or club points to Advantage Credits. The system accepts every type of Vacation Ownership submission, including traditional weeks, club points, fractional ownerships, etc. Each Advantage Credit is equivalent to $1 US Dollar, and the amount of credits issued directly correlates to maintenance fees or club fees (not a deflated value), which provides the industry's ONLY legitimate maintenance fee/club fee relief. Advantage Credits provide real VALUE and FLEXIBILITY that partners need and customers want, defining the difference between REAL value and PERCEIVED value. Factors that distinguish Advantage Credits as the Best Innovation:
• Increased Sales: Advantage Credits have become a core benefit pitched in HSI partner sales rooms every day. From the exclusiveness of same-as-cash loyalty credit value, the ability for Members to also earn these credits from friends and family use, and the ability use them to pay for our partners products with these credits, our partners close at not only a higher rate, but with increased VPGs. Also, for prospects that already own other Vacation Ownership plans, Advantage Credits provide a way to offset those maintenance fees/club fees, which regularly finances new sales.
• Increased Loyalty: The Advantage Credit entitlement enhances our partner's value proposition, and is dependent upon the participant maintaining an active status with our partner. This, combined with the fact that credits are redeemable for partner purchases, increases customer loyalty to our partner's brand.
• Maintenance Fee/Club Fee Payments: HSI has paid over $75,000,000 in maintenance fees/club fees benefiting over 1,600 properties and many thousands of Vacation Ownership customers. This has resulted in a significant positive impact on customer satisfaction and maintenance fee/club fee collections industrywide! When earning Advantage Credits from converting vacation time periods, single participants with multiple ownerships frequently earn and redeem Advantage Credits for sums in excess of $20,000 per year, and those funds often go directly back to partner spending. This is the only legitimate maintenance fee/club fee relief!
• Redemption Flexibility: Because Advantage Credits are same-as-cash, participants can redeem them for literally anything they would otherwise pay cash for, including for partner products and services, or even cash. Credits can be easily redeemed online or by phone. The same-as-cash value separates this loyalty system from all others, in which participants are trapped into closed redemption systems with only inflated redemption options.
• Resale Listing Reduction: Advantage Credits are designed to complement the Vacation Ownership Industry, providing an honest alternative for owners thinking about selling their Vacation Ownership. Because Advantage Credits provide legitimate maintenance fee/club fee relief, they reduce the participant's desire to sell, therefore reducing secondary market listings and supporting first-generation sales.
• Trade-In Reduction: Because Advantage Credits provide legitimate maintenance fee/club fee relief, they reduce/eliminate trade-in practices by providing a measurable and clean alternative to taking "trade-in" weeks; thereby reducing price drops and reputation damaging transfer issues.
• Honest and Risk-Free Participation and Participant Control: When converting Vacation Ownerships to Advantage Credits, participants submit one interval at a time, which allows participation without changing a product model. Also, 100% of submissions are REQUEST-FIRST, so participants know exactly how many same-as-cash Advantage Credits (US Dollar value) they will receive BEFORE submitting their Vacation Ownership.
• No Matching Funds or Limits: Because Advantage Credits are same-as-cash, Advantage Credits can be used to pay 100% of a purchase without requiring matching funds. For example, when a member desires to purchase a $10,000 upgrade, HSI simply debits their Advantage Credit account and sends our partner a check for $10,000, from HSI!
• Never Expire: Advantage Credits never expire until redeemed, providing real value, without breakage. And for participants that convert their vacation time periods, this allows the member to convert a perishable interval (use-it-or-lose-it) into non-perishable currency (Advantage Credits), a more user-friendly alternative to "exchange banking".
• Transparent and Honest: As previously mentioned, each Advantage Credit equals $1 US Dollar, so there's no need to reference a complicated chart to determine the credit value. Each member can view their full history of Advantage Credits earning and redemption, down to a transactional level, through their "My Account" access online 24/7. When earning Advantage Credits, the member knows, in real time, their allocation of Advantage Credits before completing a transaction. When redeeming Advantage Credits, the member is in full control of how they redeem, and the quantity they redeem, without quantity limitations or matching funds requirements.
• Member Management and Administration: Partners can monitor participant activity and communicate with members 24/7 through a robust administration site that provides valuable insight down to a transaction level. These tools allow our partners to measure and drive results to advance their loyalty programs to new levels of success.
• Partner Loyalty: The Advantage Credits loyalty systems are integrated through our various white labeled technology solutions, providing a "plug and play" integration for partners to create and drive loyalty to their brands, not ours. Combined with the custom redemption options for partner products, this generates sustainable customer engagement for our partners, and further strengthens their strategic relationships with their customers. Add to this the same-as-cash value proposition, and Advantage Credits are clearly the most valuable loyalty program in the world today, measurably different from the inflate-then-discount and/or funny-money loyalty approach.
• Positive Disruption: Advantage Credits are an innovation that has positively disrupted the industry. Our partners clearly understand how Advantage Credits directly support their needs, providing an exceptional loyalty program that their sales and service teams are proud to represent. Advantage Credits is much more than a simple concept; Advantage Credits is a proven innovation, benefiting individual Vacation Ownership members, developers, HOAs and maintenance fee/club fee receivables alike! Advantage Credits® is proven, measurable, and necessary, making it the making it the essence of innovation! Advantage Credits is a perfect choice for the GNEX Best Innovation award!