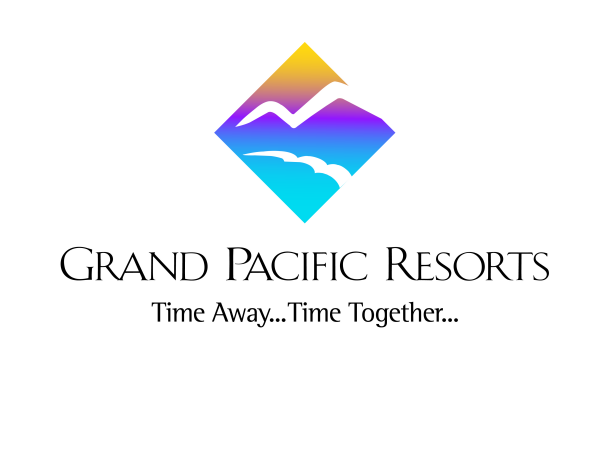 "Grand Pacific Resorts is a well-established family of resorts consisting of owners and associates who take great pride in the value of vacation ownership.
Our Experience is Your Secret to Success Since 1985, we have been committed to creating experiences worth sharing. We proudly offer each of our properties a personalized approach to a healthy association, addressing their unique challenges and guaranteeing a 100% fully funded HOA.
Managing Together – We understand the desire for a Board to lead independently of the management company, and we have worked extensively with the Boards at our resorts to ensure that we are working toward common goals. We have a knowledge series for our Board of Directors to ensure they have an understanding of our processes, and we developed Owner and Guest satisfaction monitoring systems, including post-stay surveys, Net Promoter metrics, call monitoring, social media reviews, and annual ownership satisfaction surveys as part of our continual improvement process.
Working to Be the Best – We are dedicated to making sure that our Owner, Guest, and Associate experience is exceptional by having thorough training programs in place. Each new hire receives an orientation program with the Learning and Development Manager, introducing them to different areas (from housekeeping to marketing to admins) of Grand Pacific Resorts and its service culture. Then each associate dives deep into their training, with 30-60-90-180-day development goals that training managers use to ensure appropriate onboarding.
Being the Best Management company starts with our people and culture: 'BE EPIC' "Balance, Empowerment, Enthusiasm, Passion, Integrity, and Consistency". We foster top talent and work to retain great associates by recognizing and rewarding them at all levels, all year. Hundreds of BE EPIC Moment entries from Associates and Owners are presented at monthly celebrations. Our Annual Best of the Best gala honors line level associates who make the resort and guest experience exceptional.
'Heart of the House' First Approach From KNOW Service to KNOW Glitch to KNOW Housekeeping, we utilize all of the modules available on the KnowCross platform to better equip our team to enrich Owner experiences while enhancing internal productivity, efficiency, and financial performance.
We also developed a program for our valued housekeeping staff. The program offers courses in English, computer training, and financial literacy so house attendants can thrive both professionally and personally.
Environmental Responsibility We partner with Clean the World, an organization committed to recycling partially-used amenities for distribution in impoverished communities. Using Grand Pacific Resorts as a leading example within the hospitality industry, Climate Education Partners, highlighted the innovative ways we address the impact that climate change has had on the tourism industry, including:
• Installing smart thermostats and LED lighting throughout our resorts, reducing energy usage by 1 million kilowatts.
• Planting indigenous drought-resistant landscaping, reducing the need for water by 50% and resulting in $11K savings.
• Swapping out water fountains for refillable water stations.
• Planning a resort-wide initiative eliminating all single-use plastics for 2020 Rich Owner Benefits Grand Pacific Resorts believes that vacation ownership is more than a one-week vacation: it is a lifestyle. That is why our owner benefits go beyond a high service culture to include year-round savings, amenities, and vacation inspiration, including:
• Discounted rental rates at hundreds of resorts
• A rental program for those unable to use their week
• An exclusive exchange network without annual fees, enhanced with Cruise-Exchange to trade their week for a discounted cruise
• Discounted rates at their home resorts
• An annual owners-only lifestyle digital magazine
• An annual onsite owner celebration
• Opportunity to make a tax-deductible donation of their use-week to support a cancer survivor
In addition to making sure the experience is exceptional, we strive to ensure that owners actually use the week they have purchased. We do this through a Reservation Confirmation Process where an active call center assists with all the vacation-planning needs of owners, and we monitor and track Owner usage, proactively identifying Owners who have not made vacation plans and actively engaging with them to help plan their use. Further, we send the Owner an email confirmation with news about the resort and local activities, then call the Owner 45 days prior to remind them of the vacation and let them know how excited we are to welcome them home. This diligent planning helps keep our owner use rate high.
Vacation Services powered by Grand Pacific Resorts In addition to our full suite of management company solutions, we also offer our services ala carte further addressing the uniqueness of each resort.
During this time of industry consolidation under publicly held corporate brands, we are proud to offer personalized services to self-managed resorts that want to remain independent. We deployed a suite of HOA solutions that guarantee a resort will be 100% fully funded along with realizing an increase in Owner, Guest, and Associate satisfaction. Our support services launch seamlessly in the background while the resort carries on the day-to-day operations. "