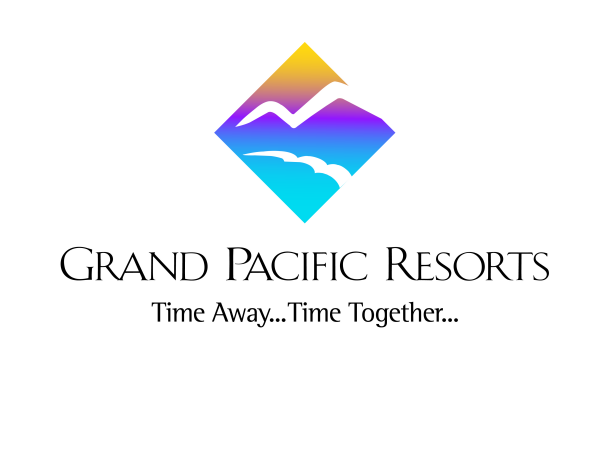 "What makes Grand Pacific Resorts a Best Place to Work is our focus on fostering a culture of 'BE EPIC': "Balance, Empowerment, Enthusiasm, Passion, Integrity, and Consistency".
Every day, our associates embody these values through their actions by delivering heartfelt service to our 70,000 owners. That's why one of the most important investments we can make is in our associates.
We are committed to continually expanding programs as well as developing new enhancements to create the best place to work. In addition to PTO, Retirement Matching, and healthcare, we strive to add value to our associate's lives with even more benefits:
• Associate Vacation Program: We invite our associates to take time to enjoy our resorts for just $35 per stay.
• Employee Assistance Program: We grant assistance to associates facing personal issues that potentially impair their job function, including EAP Family Services, Legal Services, and Financial Services.
• Associate Referral Program: We allot monetary incentive for referring applicants based on position and season.
• Cell phone discounts with Verizon and AT&T
• We provide our associates with discounted LEGOLAND tickets for both children and adults. Nurturing Leadership As a midsize management company, nurturing and investing in our associates is how we strive to stand out from other major hospitality players. In early 2018, we launched a leadership development program, The Grand B.E.T. (Be Epic Trailblazer), to foster future leaders from within. Associates accepted into the Grand B.E.T. are mentored and taught management leadership skills. From our first round of graduates, one has already been promoted to General Manager of a resort.
Launched in winter of 2019, our Leadership Enrichment Program empowers associates with the necessary skills to direct essential business functions. These courses, taught at a Career Institute over 6 weeks, offer opportunities to elevate professional skillsets. With training modules ranging from workplace accountability to retention strategies, these courses give participants the tools that will foster a culture of success within their departments. Continuing Education There is a correlation between the quality of life and quality of education. That is why we believe in making continuing education accessible to all of our associates.
From onsite training to online courses, we encourage, promote, and facilitate continued education at every level.
Higher Education We provide access to fully funded Associate and Bachelor's Degree programs through College for America, and offer tuition reimbursement up to $1,000 per calendar year for any educational course.
Housekeeper Enrichment Program – This program for our valued heart of the house, offers house attendants courses in English, computer training, and financial literacy to uplift themselves personally.
BE EPIC Moments – Our employee recognition program acknowledges associates going above and beyond to display our values. We receive hundreds of entries from associates and owners each month that are presented at monthly celebration gatherings.
Best of the Best – This annual gala honors line level associates of the year who go above and beyond to make the resort and guest experience exceptional. Honorees plus a guest are invited to a catered dinner and show in a ballroom along with executives, totaling around 175 individuals in attendance. The co-president and COO give a speech about each honoree before they walk a red carpet to the stage where they're presented with a trophy, check, and keepsake presents from RCI and Fidelity Timeshare.
Giving Back Together – We consist of a passionate workforce that values a company committed to social responsibility. The tagline of GPR Cares, is "What Matters to You, Matters to Us." From the resort properties to the home office, we give dollars, time, and in-kind gifts to support a wide variety of initiatives, demonstrating how our associates willingly take it upon themselves to instigate change. This includes volunteering for smaller local events like the Carlsbad Lagoon Cleanup to large national programs like Send Me on Vacation and Christel House. Associates are encouraged to participate in philanthropic endeavors, and are given the opportunity to volunteer for events like making Holiday Baskets or taking time to volunteer for non-profits like Girls on the Run.
What Our Associates Say – Our Manager of Brands Natalie Meza said, "When I approached my manager with the idea of volunteering once a week to coach a Girls in the On the Run (GOTR) program, I was a little nervous that she would say no because it was during work hours. There was no hesitation on her part – she said yes and I am so thankful that I work for a company that has given me the opportunity to give back to the community. It's been an honor and a pleasure to volunteer for the GOTR organization, and I can't wait to do it again next season! I know that I'll be able to, because GPR has given me the flexibility necessary to accomplish something like this: I'm so appreciative that they did." "