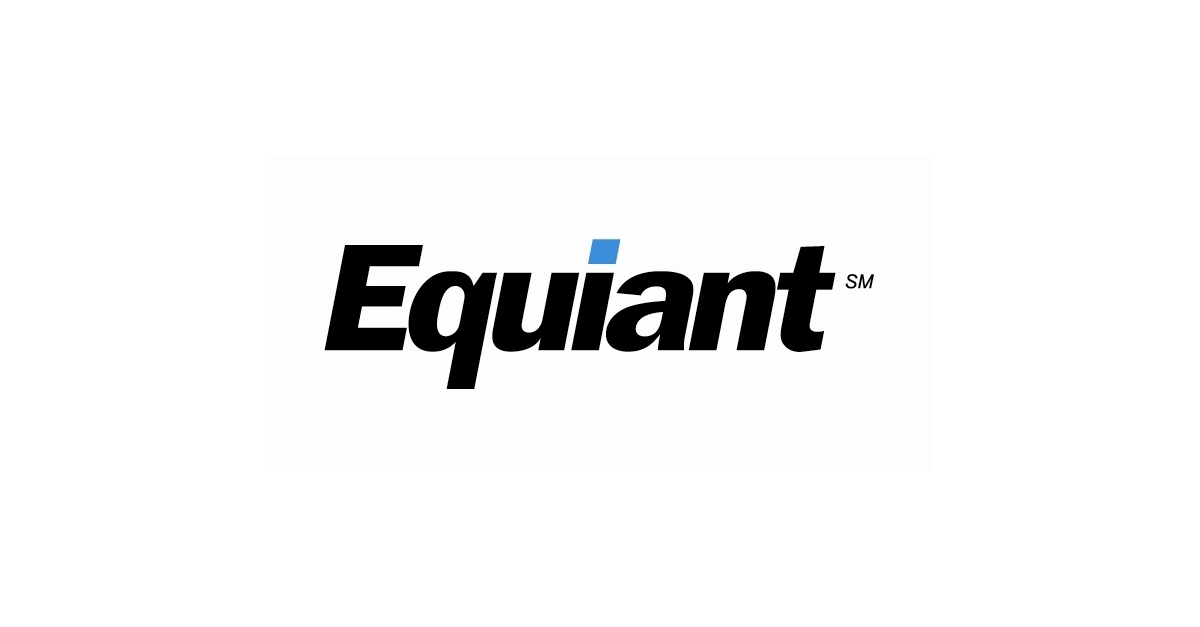 Equiant's client-centric culture delivers innovative solutions for loan servicing. Whether the choice is traditional outsourcing by Equiant's highly trained servicing professionals or integrated servicing solutions through its Platform as a Service (PaaS) model, Equiant's clients achieve industry-leading portfolio performance with the highest levels of data security and regulatory compliance. As a result, Equiant has become one of the leading timeshare servicers in the United States with an active serviced portfolio that exceeds $1.5 billion and includes more than 175,000 individual consumer loans and 500,000 maintenance dues related accounts. Equiant's array of products includes loan receivables servicing on a fully hosted web platform, PaaS receivables technology, point of sale merchant processing with PCI Level I compliance, document custody (including digital), integrated payments, integrated reporting, integrated communications and now integrated contact center tools for early stage recovery and delinquency control. Their strategy is to continuously develop existing and new products through innovation and integrated partnerships that offer long-term value and consistency.
The Choice for Loan Servicing
Traditionally, vacation ownership companies have had to choose between hiring an outside organization that specializes in professional loan servicing or to develop their own technology and systems. Loan servicing is a business discipline that requires specialized knowledge and infrastructure and benefits greatly from economies of scale. Most developers lack the critical mass, in terms of portfolio size, to invest in the infrastructure required to achieve maximum efficiency. Even the largest timeshare mortgage portfolios pale in comparison to the size and volume of accounts Equiant handles.
Equiant's PaaS model combines the best of both choices, keeping developers firmly in the driver's seat. The complete account receivables system includes loan servicing, maintenance fee servicing and invoicing, a collections module, document custody, and multi-option reporting tools. This seamless platform allows clients and lenders to leverage configurable user portals like loan servicing, maintenance fee and HOA servicing, reporting and collections. This includes a Microsoft SQL data server, which supports "big data" analysis in the cloud environment.
Now, Equiant also offers leading-edge technology to effectively and quickly manage contact center volume. Powered by NICE inContact, the global leader in cloud contact center software, eqConnect features seamless campaign integration, agentless dialing, real-time performance indicators, complete contact recordings, long-term storage, advanced recovery call routing, multi-channel contact handling, full skill-based routing and prioritization, total contact blending, multiple dialer modes and customizable dashboards and reports.
Equiant's eqLearning platform simplifies training, and employees can always log in for answers to technical questions. "It's not something you'll only use when you're new to the system, there's really a wealth of information there to help you understand all the capabilities that Equiant's tools provide," one client says.
Clients who prefer to outsource receivables management—or have lenders who require it—depend on Equiant's industry leading customer service and performance. Either way, they have access to best practices and toolsets that transform the payment-processing function and improve portfolio performance. Equiant's Business Intelligence Tools (BITs) allow developers to create their own detailed reports with the information they find most valuable—such as custom charts and graphs for historical and current trend analysis—from a high level or to drill down to specific data in areas of interest. Using the eqDashboard, which reveals business insights by turning complex data into beautiful dashboards with easy-to-understand visualizations, clients can monitor results in real time for both the company overall and for portfolios or team members.
Equiant offers multiple payment stream options and automatically adjusts the consumer's interest rate and payment amount based on payment method and incentive parameters. Consumers can conveniently access, review, and make payments 24/7 on Equiant's Consumer Central website and Voice Response Unit.
Through cloud technology, Equiant's provides servers and storage methodology to host developer accounts. In the current era of data security challenges and strict collections law, that's an important distinction. Equiant operates under PCI Level 1 certification standards and SSAE 18 compliance requirements and hosts all data at the ultra-secure Microsoft Azure cloud platform, securing data from hacking as well as natural disasters, power outages and other business interruptions. Equiant is a member of the prestigious Visa Global Registry of Service Providers, demonstrating full compliance with the strictest Payment Card Industry standards.
The best part? Equiant's superior technology leads to substantial cost savings and improved account management metrics. Recent new clients report saving up to 30 percent in the first year.