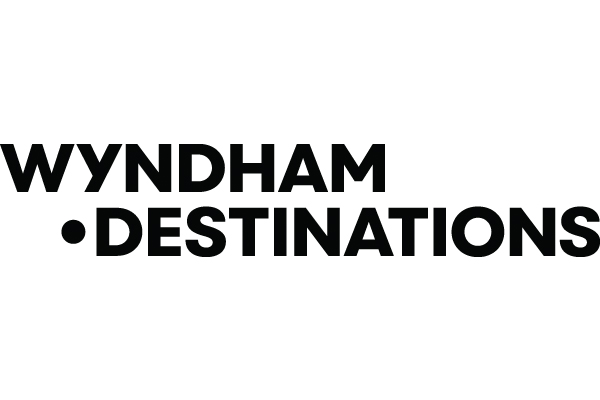 Wyndham Destinations Asia Pacific's Creative Services team comprises five designers, four writers, an account manager, studio manager, creative director and director of communications, who are based across two offices in Australia and the Philippines. The team creates engaging designs, branded collateral, multimedia and written content for the largest vacation ownership operation outside of North America. Wyndham Destinations Asia Pacific is responsible for two vacation clubs, Club Wyndham South Pacific and Club Wyndham Asia, close to 60,000 vacation owners and 70 managed, contracted and club properties. The team's writers are also responsible for all internal communications and public relations for the company.
In June 2018, Wyndham Worldwide spun-off of its hotel business, resulting in two separate, publicly traded companies: Wyndham Hotels and Resorts and Wyndham Destinations. In the 12 months following the spin, Creative Services has been responsible for rebranding all collateral across the business to Wyndham Destinations, as well as the communication of these changes. Above and beyond their usual heavy workload, the team has been responsible for announcing new leadership, brands, spin anniversary celebrations and company entities to staff, property owners, suppliers, business partners and vacation owners in a highly organized communications roll-out. They have also been instrumental in readying new marketing collateral to reflect the new branding.
Following the spin, it was announced that WorldMark South Pacific Club by Wyndham would rebrand to Club Wyndham South Pacific in August 2019. The team again rallied to update existing collateral and communicate these changes to key stakeholders. Further, the team has worked closely with executives and other departments to execute and communicate updated resort names as a result of the club rebrand.
With the rebrands and a continuing expansion into Asia, the Creative Services team has been ever-adaptable, always keeping ahead of the increasing business demands by upskilling and taking on added duties. With the diversity Asia presents, much of the collateral and communications materials produced need to be tailored to specific markets and translated into multiple languages. The team has excelled at working efficiently across two countries and different time zones servicing a business that operates across 13 countries with multiple time zones, languages and cultures.
Design team members have a strong foundation in traditional graphic design, including print design, branding and typography, and they have expanded their digital skills over the past two years to offer html, animation, photography and video production. These skills are used to create highly engaging content for Wyndham's audience to experience and interact with, while cultivating meaningful and long lasting relationships with vacation owners, resort guests and staff.
A business need for video content to use in social and new media applications has increased significantly in the past two years. On top of their usual responsibilities, Creative Services team members now write, produce and direct an average of four video projects per month, which is a two-year increase of 80 per cent.
In addition to copywriting responsibilities, the three writers are tasked with managing the development, implementation and coordination of external public relations efforts throughout the region. They ensure publicity is aligned with the organisation's overarching global strategies and vision; a process that requires extensive internal and external stakeholder consultation. They also handle reputation management, social media management, crisis communications, media relations, media familiarizations, script writing and video production, campaign development and execution, media releases, speech writing, magazine editing, story creation and placement. The team has built strong relationships with media and hotel teams across Asia Pacific. Several major exclusives have been arranged regarding property announcements and the benefits of timeshare, as well as interviews with executives, generating positive publicity valued at over $500 million AUD annually.
The writers also manage internal communications for 2,000-plus staff and have introduced innovative solutions to engage teams across nine countries, such as Yammer, an internal social platform, which is now used by more than 1,700 staff. The team's internal communications efforts include a fortnightly e-newsletter, contributions to the fortnightly global newsletter, video production and internal communications on behalf of executives and the President and Managing Director.
The studio manager and account coordinator do an outstanding job scheduling all Creative Services work and overseeing briefing, traffic, production, print and translation services. This includes scoping, budgeting, scheduling, tracking and reviewing more than 100 jobs per month, while being the primary job contacts for all internal stakeholders across multiple time zones and ensuring jobs are delivered on schedule and on budget.
Wyndham's Creative Services is represented more than any other department when it comes to volunteering for the company's social responsibility efforts and fundraising events for both Wishes by Wyndham and Wyndham Green in Australia and the Philippines. Two team members were invited to attend Wyndham's annual President's Club trip to UAE in March 2019, which is the company's highest accolade reserved only for elite performers.